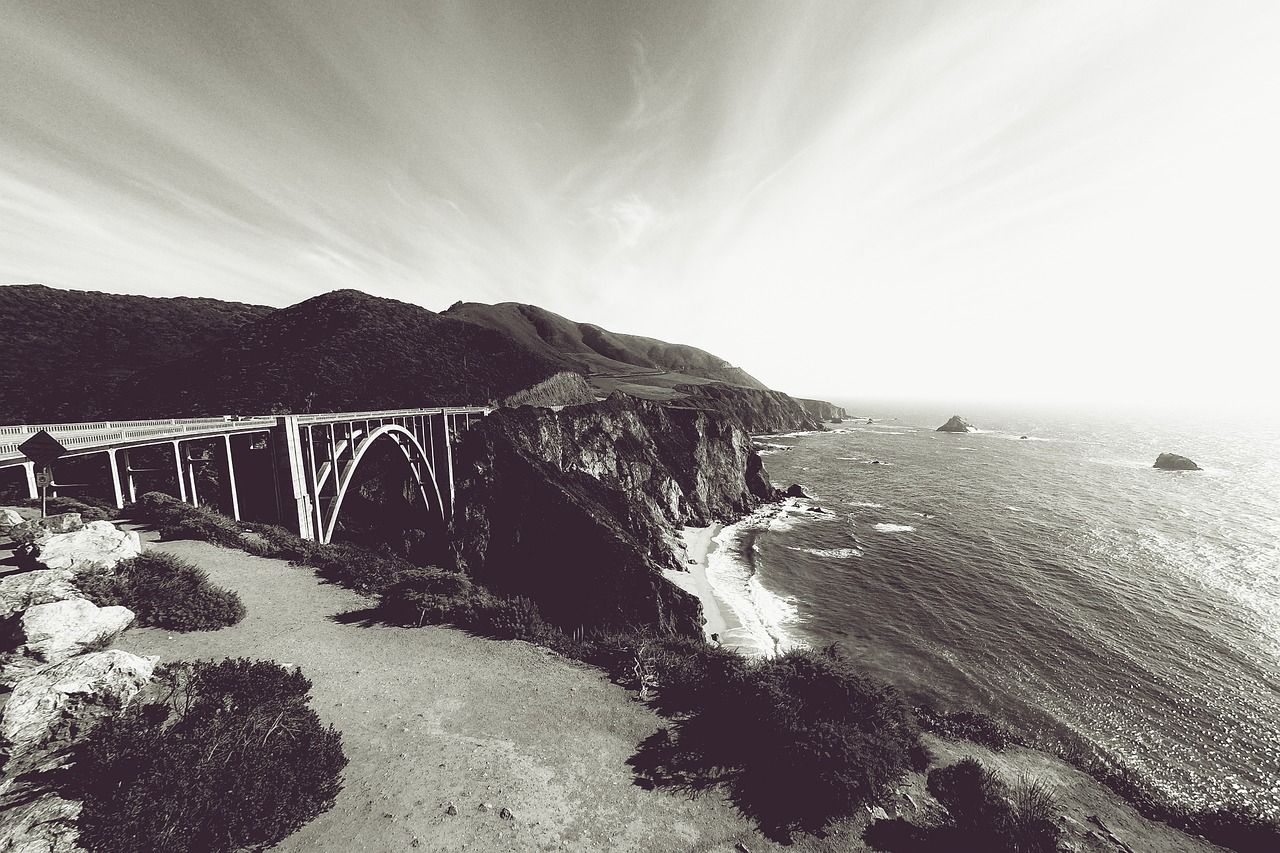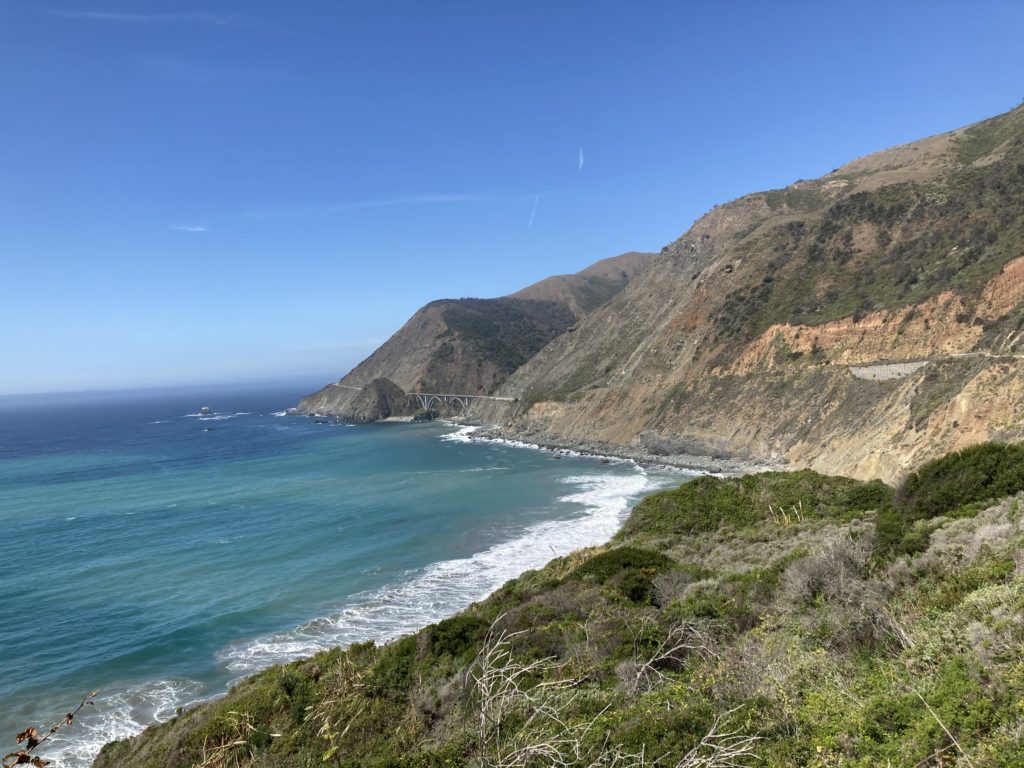 The Pacific Coast Highway is hands-down one of the most legendary drives in the entire world. Check out some of the absolute must-visit spots along this famous road.
Pacific Coast Highway- Before You Leave
What Time Of The Year Is Best To Drive The PCH
The best time to do the Pacific Coast Highway drive is anywhere from early spring to late fall. Note that the highway is at its absolute busiest during the hottest summer months. Head here in either spring or fall to beat the crowds.
Which Direction To Drive The Pacific Coast Highway
We recommend driving along the PCH southbound. Primarily because that way you'll always be closer to the coast. That way, you can enjoy the gorgeous views without being obstructed by oncoming traffic. Most of the overlooks and vista points are located by the coast, and making a right turn when heading southbound is simply more convenient.
What's more, . However, this all boils down to personal preference. No matter whether you choose to start up north in San Francisco or down in LA, you can rent a car for a one-way rental and drop it off in the other city. Unless you choose to extend the trip and head inland to some of the glorious spots across California, Nevada, or Utah.
Must-Visit Places Along The Pacific Coast Highway
Click one of the links below to quickly jump to each section of the travel guide.
San Francisco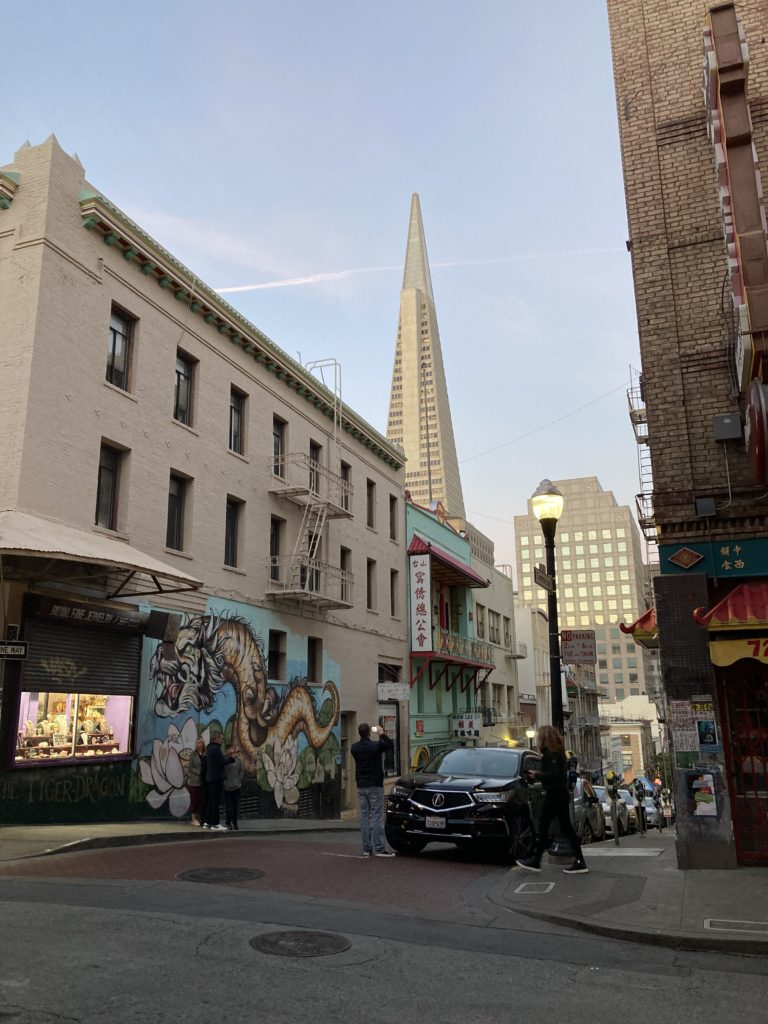 Your Pacific Coast Highway road trip begins (or finishes?) in the charming city of San Francisco. If you have the time, it's definitely worth exploring San Francisco for a few days before heading further. You can check out our California Road Trip Guide to see our favorite must-see attractions in town. Don't miss the Transamerica Pyramid, Chinatown, and a boat tour to Alcatraz.
Rentalmoose insider tip: Smash-and-grab break-ins remain painfully popular in San Francisco. Remember to keep all valuables outside of your rental car. Leaving phones, bags, and electronics in plain sight encourages thieves to try their luck.
Devil's Slide Trail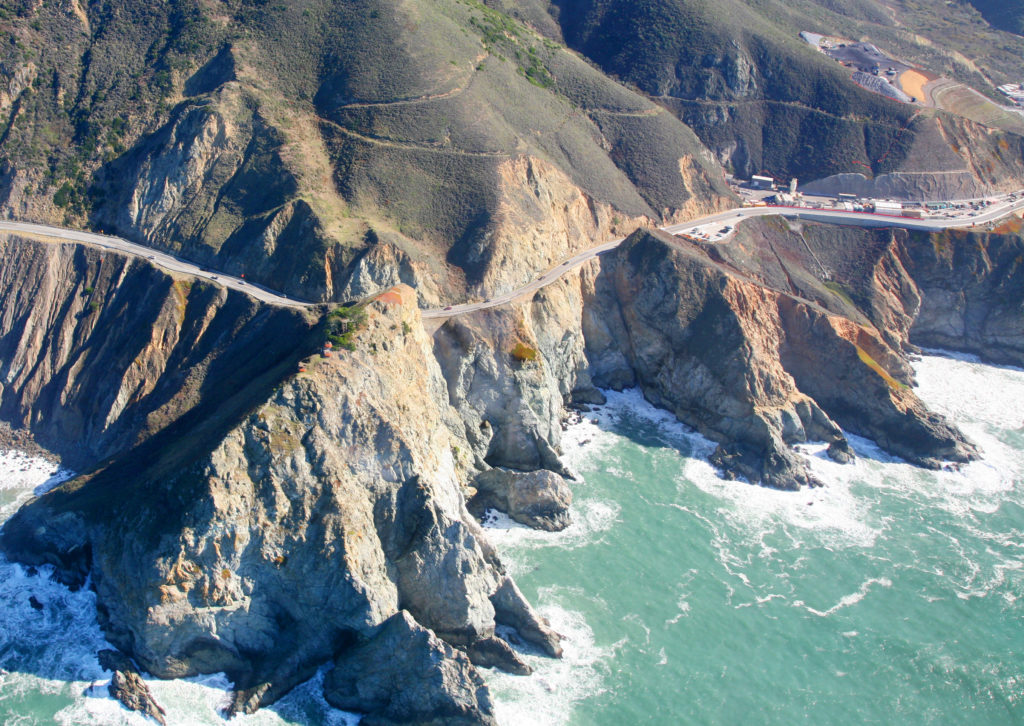 As you head southbound along Highway 1 out of San Francisco, stop at the Devil's Slide. This gorgeous promontory is the first of many dramatic landscapes you're about to see during your drive down the PCH.
The name of this spot is not accidental- there's a paved pedestrian path here that used to be a part of the Pacific Coast Highway.
Quick history lesson: Devil's Slide was famous for its frequent closures caused by landslides. The road was shut down for good in 2013, but major landslides caused disruptions as early as the 1930s. Today, pedestrians and bicyclists can enjoy a hike down the former part of Highway 1, while cars have to use the Tom Lantos Tunnels instead.
It's the perfect spot to stretch your legs before driving further.
Pigeon Point Lighthouse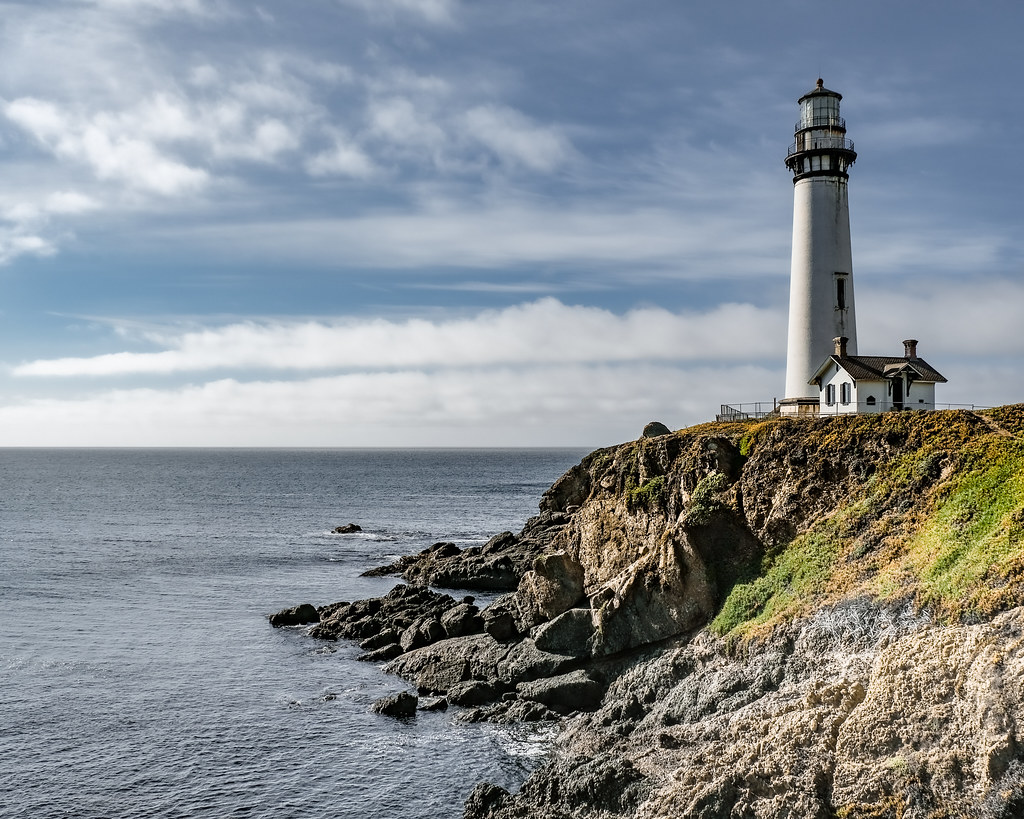 As you continue along the dramatic coastline, leaving Devil's Slide behind, allocate plenty of time to stop at countless overlooks to admire the scenery. Don't rush this drive- it's best to leave San Francisco in the morning and prepare to spend the entire day driving down this Scenic Byway. Afterall, Pacific Coast Highway is considered one of the best roads in the world.
Don't miss the Pigeon Point Lighthouse- a landmark roughly halfway between Devil's Slide and Santa Cruz. The Pigeon Point Viewpoint parking lot is easy to miss- it'll be on the right side if you're driving from San Francisco, just a few hundred yards after a slight left bend. You can leave your car there and walk for better views of the lighthouse, too.

Santa Cruz
As you continue further south, the Pacific Coast Highway will lead you to the iconic town of Santa Cruz. A stop here is an absolute must, even if it's only for a quick photo or two.
You'll quickly notice that Santa Cruz has this classic Californian surf town vibe. Take it all in at the vibrant downtown, or head down to Cowell Beach and stroll down the famous Santa Cruz Beach Boardwalk. You can park your rental car directly on the Santa Cruz Wharf ($1 per hour).
Monterey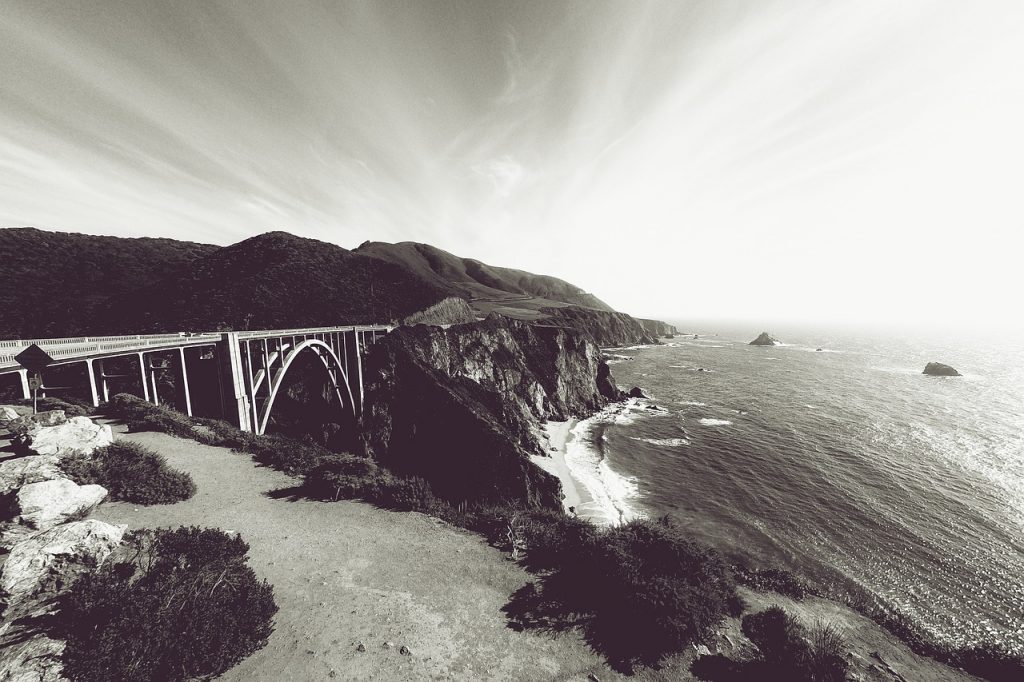 Monterey is a famous coastal town just a short drive south of Santa Cruz. You won't miss it- the Pacific Coast Highway passes right through Monterey.
If you have the time, do consider driving down the scenic 17-Mile Drive. This scenic drive has 17 different overlooks that offer breathtaking coastal views. Note that it costs around $10 to enter this road unless you spend over $35 at local resorts at Pebble Beach.
You can also drop by the Monterey Harbor right in the heart of this cute town, although we do prefer the one in Santa Cruz. Cannery Row has some of the best local eateries.
Auto fans should definitely pop by the Monterey Car Week. This week-long car show takes place every summer, during which you can admire some of the world's most elegant cars, both classic and modern, at various events in the area.
Big Sur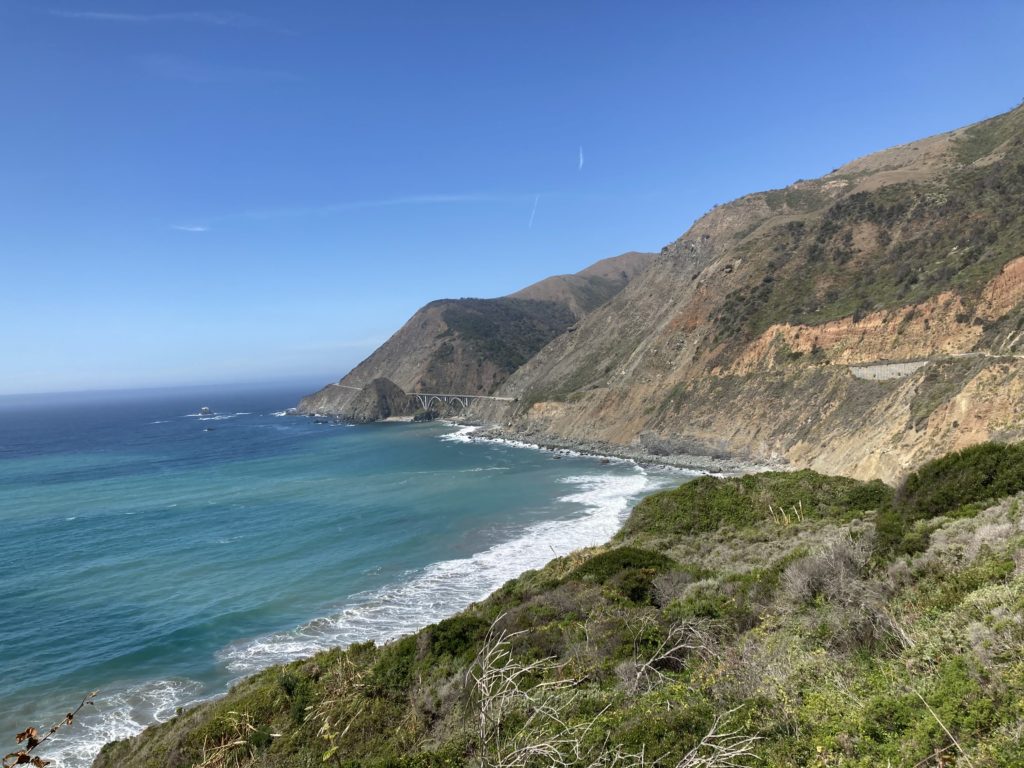 Big Sur is the main reason why so many tourists flock to the Pacific Coast Highway each year. This picturesque region of California is located roughly halfway between San Francisco and Los Angeles, and Highway 1 will take you right across it. Photos really don't do it justice. These landscapes are simply incredible.
The Big Sur is also why we recommend driving down the PCH southbound. You'll be directly by the coast. That way, you can expect unobstructed views of all these scenic spots on your road trip.
Don't miss a photo opportunity at the legendary Bixby Creek Bridge. Pull over at the overlook and admire one of the world's most iconic coasts.
Cottages Grocery Restaurant- Food Stop At The Big Sur
The majority of the coast between San Francisco and Los Angeles remains untouched. In practice, this means that restaurants aren't as easy to come by as you might expect, at least by American standards. The last time we drove down the Pacific Coast Highway in March 2022, we ended up stopping at Cottages Grocery Restaurant for lunch.
This cute eatery has an adorable local ambiance, as well as delicious food. It's not a popular pick by any means. In fact, it's a little hidden gem despite being situated right on the Pacific Coast Highway. Come by, you won't regret it!
Piedras Blancas- Elephant Seal Vista Point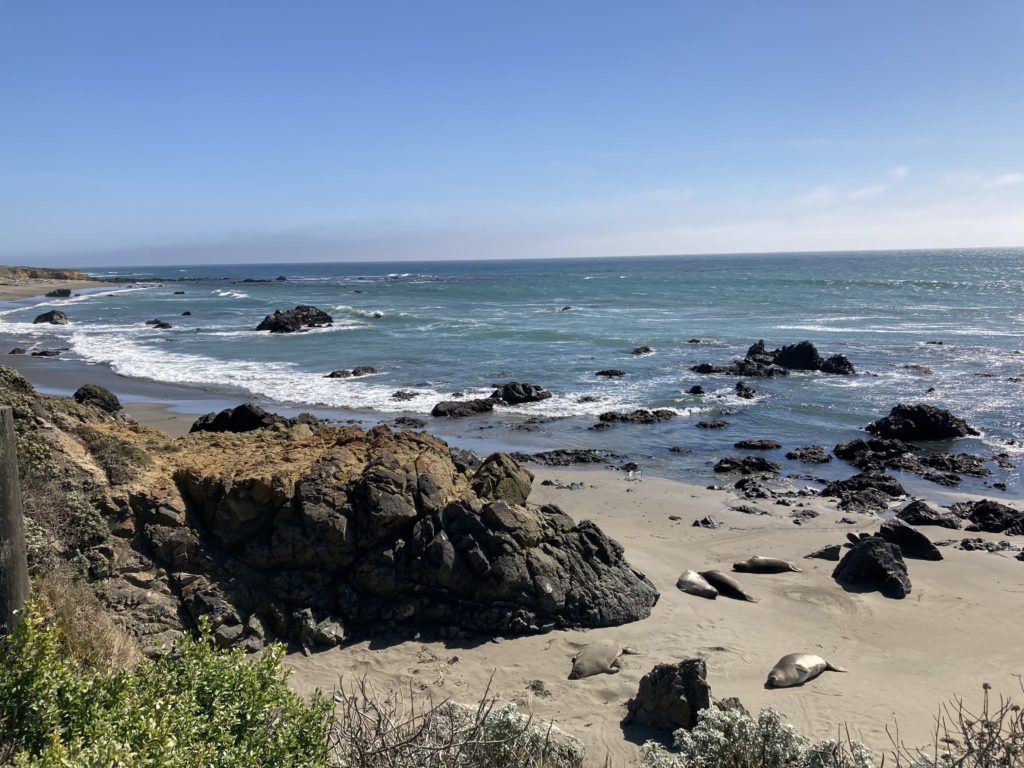 You may have spotted elephant seals already, either chilling at one of the piers in San Francisco or sunbathing somewhere along the Big Sur. However, the Vista Point at Piedras Blancas is easily the best and most accessible spot to observe these glorious creatures.
Admire these playful animals from a viewing platform just meters above the sandy beach. There's a large complimentary car park directly by the platform.
San Simeon & Hearst Castle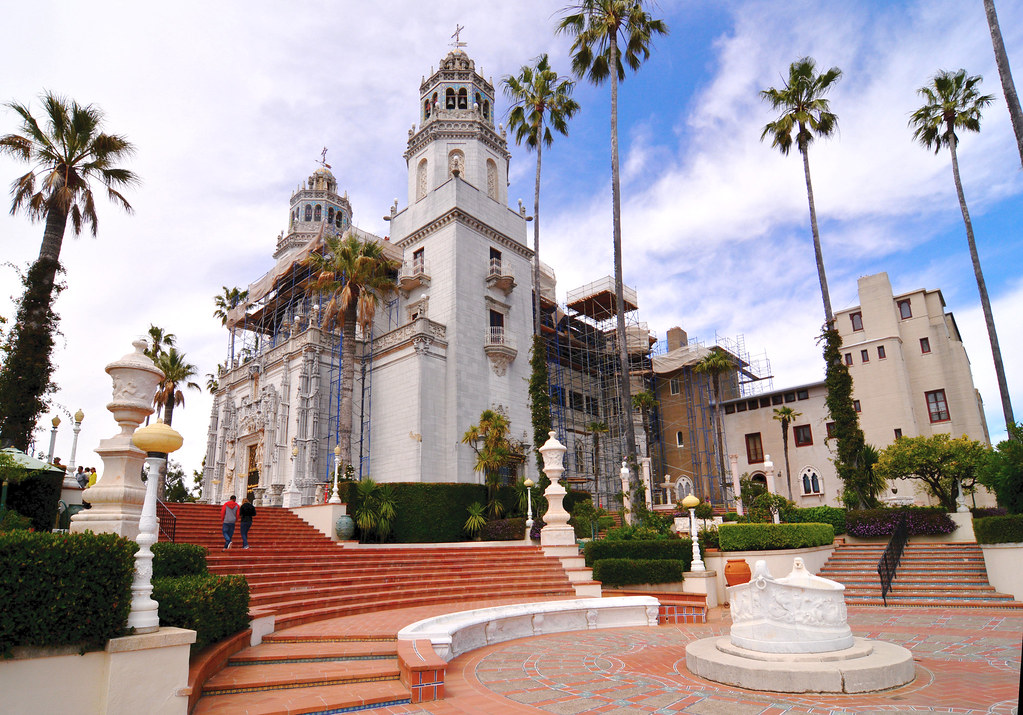 This next stop along the PCH is just a couple of minutes south of the Elephant Seal Vista Point.
You can turn left off the Pacific Coast Highway to reach Hearst Castle. This extravagant property was built back in the 20th century and can be explored on a guided tour.
Hearst Castle is expected to re-open in the first half of May 2022, following a closure caused by a storm that damaged the access road. We were there back in March when the castle was still closed. Nonetheless, it looks spectacular in pictures.
Cambria
Cambria is another cute coastal village that you'll drive through during your Pacific Coast Highway road trip. This tiny town makes for a great spot to stop and stretch your legs for a while. Walk the pretty boardwalk, dine at one of the local restaurants, or simply take in the views at Moonstone Beach.
Morro Bay State Park
The State Park at Morro Bay is perhaps the best spot along the Pacific Coast Highway to look for local wildlife. If you're lucky, you may find cute animals such as sea otters or colorful monarch butterflies. Hike down one of the park's numerous trails and try your luck. Keep your eyes wide open!
Santa Barbara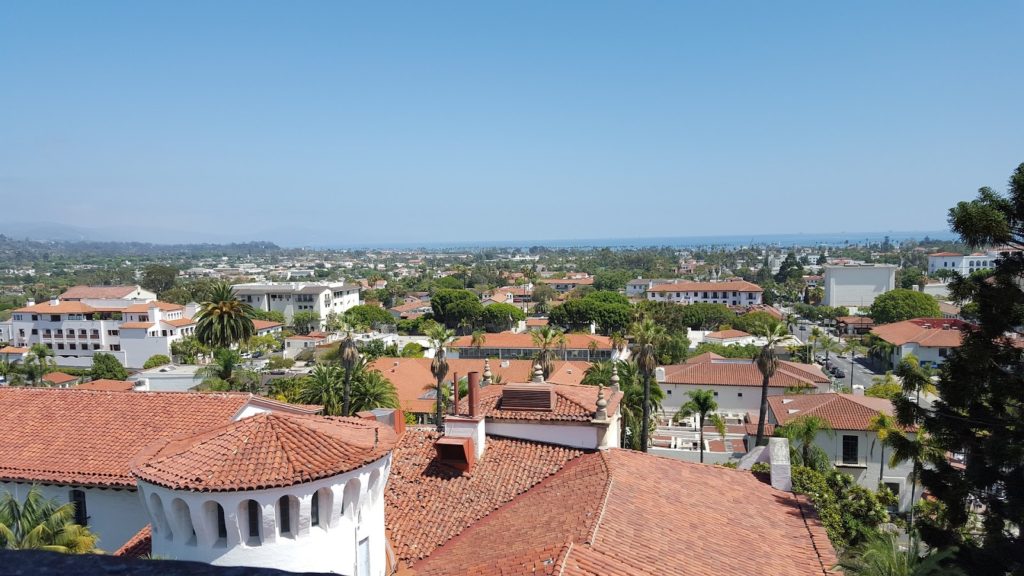 This may be a bit of a controversial opinion. We found the stretch of Highway 1 from Morro Bay through to Santa Barbara to be the least exciting part of the journey. This could have been because the Pacific Coast Highway isn't exactly on the coast between these two towns, or because we chose not to stop at one of the wineries near Los Olivos. Either way, this part of the PCH was a little underwhelming after the jaw-dropping landscapes of the Big Sur.
As you approach Santa Barbara, you'll find yourself back on the Californian coast. There are a couple of overlooks and pretty beaches between Gaviota Beach and the town of Santa Barbara, take your pick.
Once you're in Santa Barbara, consider popping by Stearns Wharf– a pier lined with restaurants, bars, and shops right by the heart of this coastal town. Afterward, you can stroll down the sandy East Beach and make your way over to the Santa Barbara Zoo.
Locals often hang out at Hendry's Beach, also known as Arroyo Burro Beach. There, you'll find anything from barbecues and picnic tables to restaurants and shops. Note that many people bring their dogs to enjoy the beach with them.
Malibu
Let's get one thing straight- everyone has heard of Malibu. This is the place to be. Driving along the Pacific Coast Highway through Malibu is an absolute must. At the very least, you'll get proper bragging rights for seeing this lavish town.
There are a couple of public beaches where anyone is free to sunbathe, go for a dip in the Pacific Ocean, or just hang out for an hour or two. The famous Billionaire's Beach, also known as Carbon Beach, is off-limits unless you own one of the outrageously expensive beachfront properties there. The houses, both on the coast and further up in the hills, are a cool sight to see, too.
As you come towards the end of your Pacific Coast Highway road trip, consider stopping at Cafe Habana for dinner. This trendy eatery offers a variety of Cuban and Mexican dishes. Dining here won't break the bank, at least in comparison with some of the other restaurants in Malibu.
Los Angeles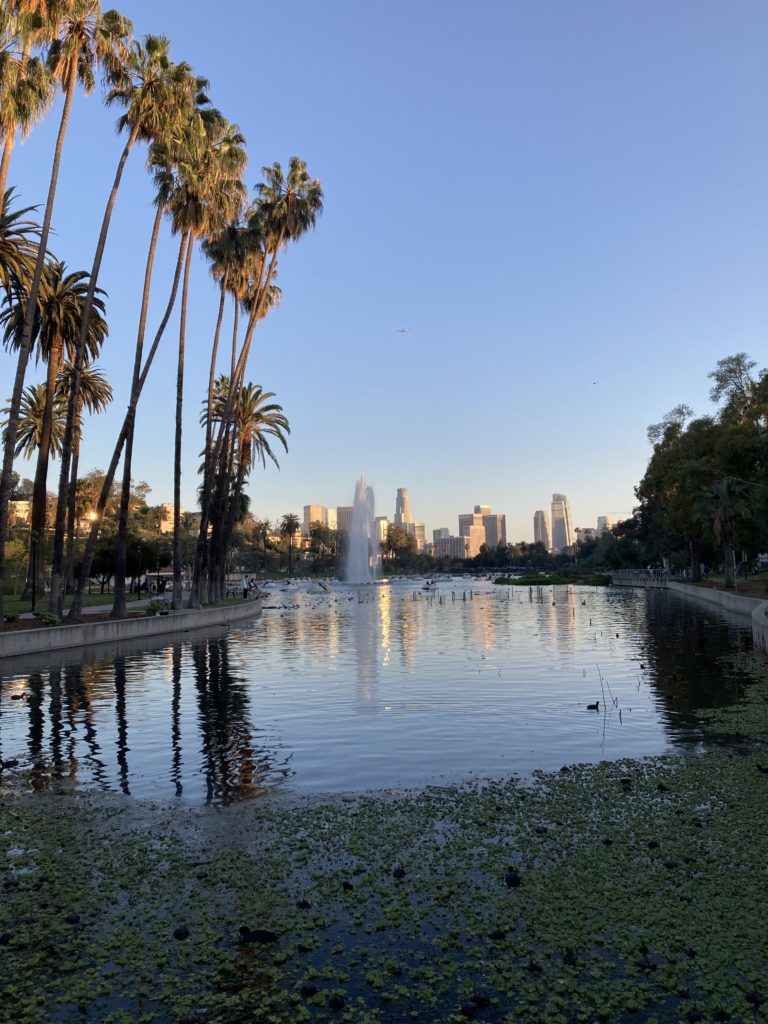 Your Pacific Coast Highway road trip has come to an end! The final stretch of the PCH from Malibu to Los Angeles can get quite busy, especially during peak hours, so plan your trip accordingly. You could always extend the road trip and drive along Highway 1 further south until you reach San Diego.
Once you're in Los Angeles, however, don't miss the famous Santa Monica Pier. Stroll down the lengthy pier, check out the iconic theme park, get a photo at the end of Historic Route 66, or dine at one of the restaurants. Be sure to walk all the way until the end of the pier for the best views of the coast, too.
You can then continue south for a few miles until you reach Venice. Here, be sure to check out the boardwalk at Venice Beach, people-watch at one of the cafes, or play basketball at one of the courts. Don't miss the nearby Venice Canals, as they've been featured in countless movies and TV shows. Californication, to name one of many.
Bonus- Rent A Car To Drive The Pacific Coast Highway
Unsurprisingly, a private car is the absolute best way to make the most of a trip along the legendary PCH. Our partners offer one-way rentals from multiple locations in San Francisco and Los Angeles. In fact, we serve over 15 000 different locations worldwide.
Get your car from Rentalmoose. We plant a tree for every booking made with our platform.