There are plenty of wonderful attractions just a few hours away from Boston. While the largest city in Massachusetts is an exceptional destination in its own right, we all need a getaway from the hustle and bustle of a city sometimes. We've hand-picked 10 of the best day trips from Boston.
Take a look at the map below for driving directions to each attraction.
Click one of the links below to jump to each section of the article.
Without further ado, let's jump into each one of the best day trips from Boston!
Cape Cod National Seashore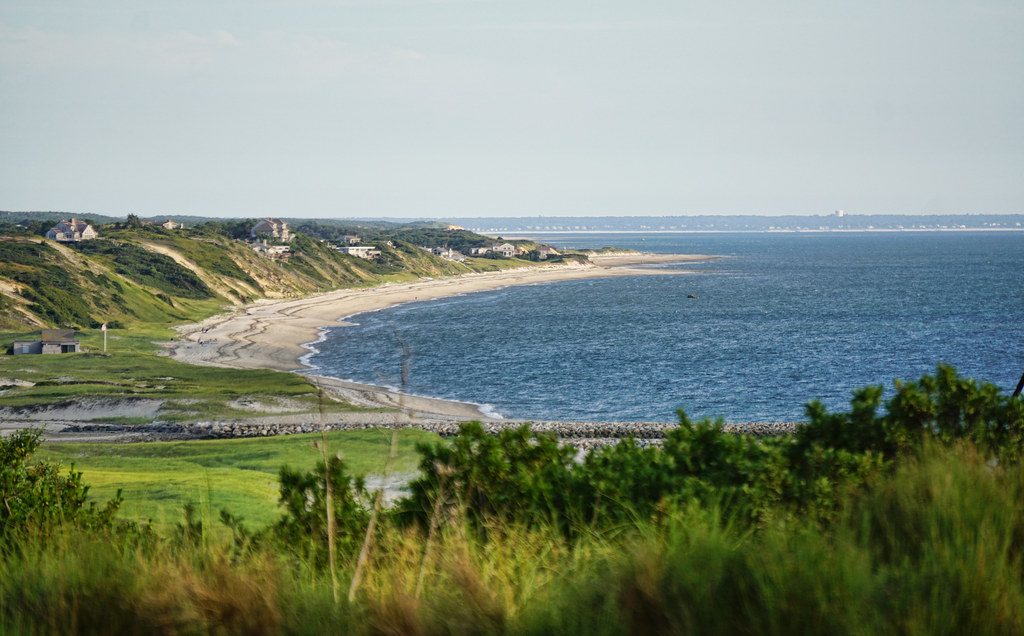 Distance from Boston: 100 miles (160km), 2 hours one way
Cape Cod is a well-known destination among beachgoers. After all, this region sees tens of millions of tourists from across the world every year. Most choose to come here during the summer, that's when the weather is ideal for a day of sunbathing.
Best Beaches on Cape Cod
Cape Cod's pristine sandy beaches are among the best on the East Coast. There are 18 different beaches to choose from, either run by one of the local towns or the National Park Service. You have to visit these three, at the very least:
Craigville Beach
Monument Beach
Nauset Beach

If you've seen Jaws, parts of Cape Cod may seem weirdly familiar. That's because this famous blockbuster was actually filmed all over Cape Cod. Be sure to book a private tour to Martha's Vineyard to visit some of the filming locations.
Consider going on a boat tour to experience the local marine life up close. There are plenty of operators that offer boat tours to spot whales, seals, and even sharks. Check out Bay Spirit Tours for a variety of daily boat trips.
Wompatuck State Park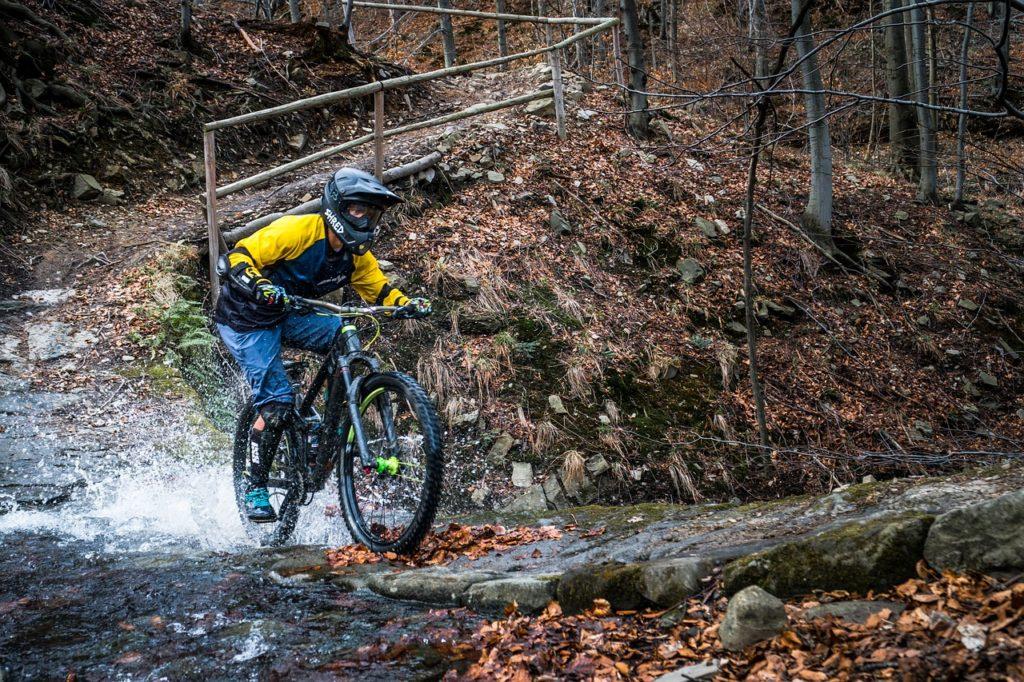 Distance from Boston: 25 miles (40km), 40 minutes one way
Wompatuck State Park is easily one of the favorite day trips from Boston. This park is merely a 40-minute drive away from downtown, ideal for a dramatic change of scenery. Travelers can make the most out of over 5000 acres of forests, hike down one of the numerous trails, or stay overnight at the large campsite.
This state park is a top pick among local bikers. There are plenty of trails, ranging from the paved Whitney Spur Rail Trail through to thrilling off-roading trails, ideal for mountain biking. Click here to check out an interactive map of Wompy's biking trails.
Note that there aren't any bike rentals available at the Wompatuck State Park. You can, however, rent a bicycle from SouthShoreCycles around 15 minutes north of the park. Alternatively, you could also pick a rental in Boston before driving over to the park.
Myles Standish State Forest
Distance from Boston: 45 miles (70km), 1 hour one way
A visit to Myles Standish State Forest makes for one of the best day trips from Boston. This quiet park is located just an hour away from the city. There are plenty of things to do here all year round.
Visitors to Myles Standish State Forest can hike deep into the forest, the hiking trails add up to 13 miles in total. There are also plenty of trails for bicycles, as well as a campground where you can spend the night.
Cool off at College Pond an adventurous day at the park. Go for a dip in the refreshing water, or sunbathe on the sandy beach. You could also rent a canoe, kayak, or a stand-up paddleboard from Nemasket Kayak.
You can drop your car off at the College Pond car park. It costs $8 for vehicles registered in MA and $30 for those registered in other states.
Halibut Point State Park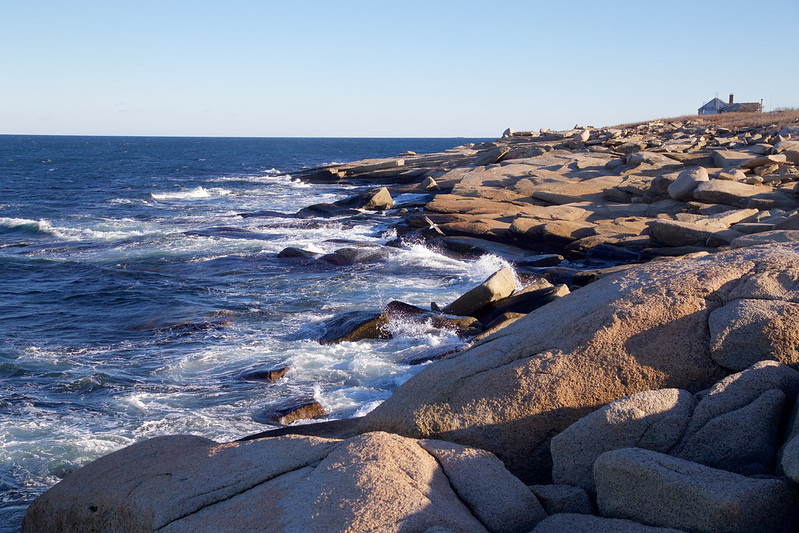 Distance from Boston: 45 miles (70km), 1 hour one way
Note that Good Harbor Beach, as well as the cute coastal town of Rockford, are both located virtually next to Halibut Point State Park. Therefore, you can easily combine visiting three of these destinations at once for a long day trip from Boston.
This state park offers breathtaking scenery, as well as a serene vibe that's simply ideal for a quiet afternoon out of town. The waterfront rocks make for a perfect spot to have a picnic, so be sure to bring some snacks with you. There are also lots of scenic hiking trails all over the park.
Keep in mind that swimming is not permitted at Halibut Point State Park. If you wish to go for a refreshing dip, you should head to Myles Standish or Cape Cod instead.
Good Harbor Beach
Distance from Boston: 40 miles (65km), 45 minutes one way
Fancy a beach day? It doesn't get much better than Good Harbor Beach. This beautiful sandy beach sits less than an hour away from the heart of Boston, making it ideal for a quick day trip from the city. Whether you want to spend the day swimming in crystal-clear waters, or soaking in the sun, Good Harbor Beach is the place for you.
Beachside parking is available at a daily fee. Note that cars with a resident beach sticker are exempt from paying the fee. You can also check the Gloucester Beaches Facebook page for live updates regarding beachside parking.
Rentalmoose insider tip: If Good Harbor Beach is too full, try to visit one of the other sandy beaches in the area. Stage Fort Park Beach and Wingaersheek Beach are always worth a shot.
Rockport
Distance from Boston: 45 miles (70km), 50 minutes one way
Rockport is a cute coastal town located roughly halfway between Good Harbor Beach and Halibut Point State Park. It makes for a great stopover during your day trip from Boston to either one of these destinations. Here's why.
A stroll through the main street of Rockport is a great starting point for your day trip. Admire the colorful houses and take in the quiet, peaceful vibe. You can unwind at one of the local eateries, too.
A visit to Front Beach is an absolute must, especially if you're not planning to go to Good Harbor Beach afterward. This sandy beach is the go-to spot for both locals and tourists to unwind, hence it can get a bit busy during peak season and on sunny weekends.
Walk along the Rockport Harbor until you reach Bearskin Neck. Here, you can enjoy panoramic views of both the bay and the harbor.
Rockport- A Dry Town Since 1856
Did you know that Rockport remained dry for over 160 years? Back in 1856, a resident of this tiny village led a procession of over 200 women, destroying all alcohol products along the way. Alcohol has not been available ever since. That is until restaurants were allowed to serve beer and wine in 2006. Then, in 2019, local officials allowed the only grocery store in the village to sell alcoholic beverages, too.
Glendale Falls
Distance from Boston: 120 miles (200km), 2 hours 10 minutes one way
Glendale Falls is an absolute must-visit, and its proximity from Boston makes this destination ideal for a quick day trip from the city. In fact, these falls are among the longest in all of Massachusetts.
Go up to the falls to grab a photo like the one above (mind your step!), hike along one of the remote trails, or simply enjoy the 2-hour drive from Boston. You can learn more about the local attractions on the Glendale Falls website.
What's more, the road leading to the falls is equally stunning as the destination. Scenic driving roads are the highlight of any great road trip, and they can also be a fun attraction on one of your day trips from Boston. Be sure to drive down Route 112, one of the state's Scenic Byways.
Mount Tom State Reservation Area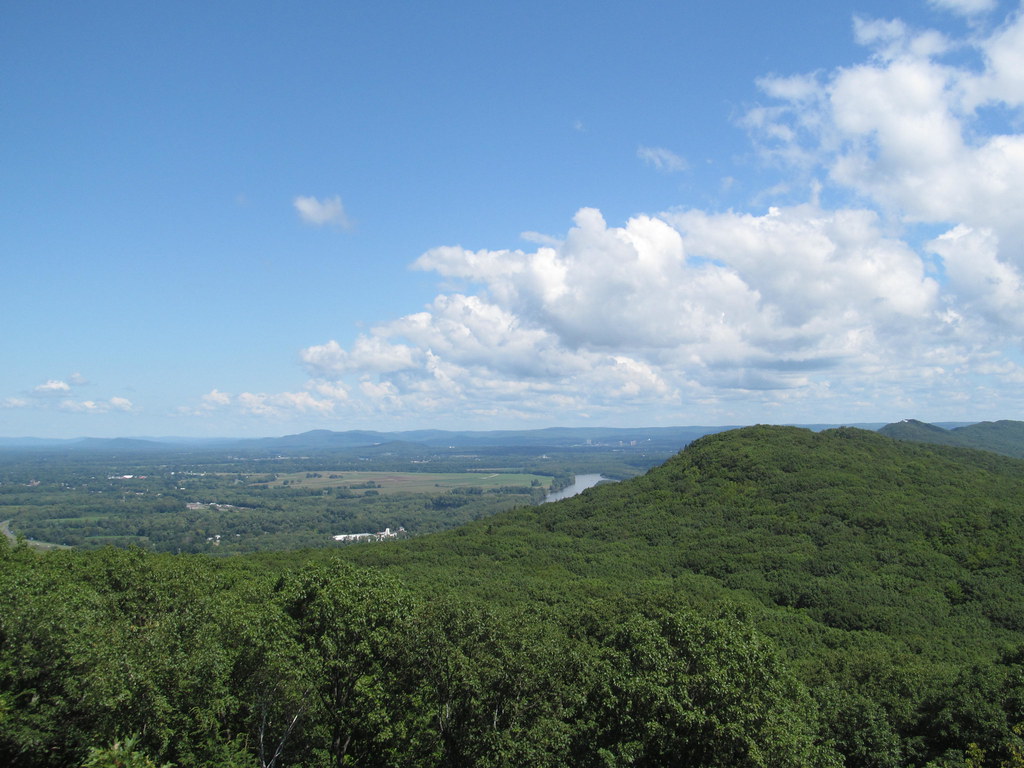 Distance from Boston: 100 miles (160km), 1 hour 40 minutes one way
A drive to Mount Tom State Reservation Area is one of the best day trips from Boston for any hiking aficionado. This spot is renowned for its vast forests, as well as seemingly endless hiking trails. Don't take our word for it, just look at the trail map below.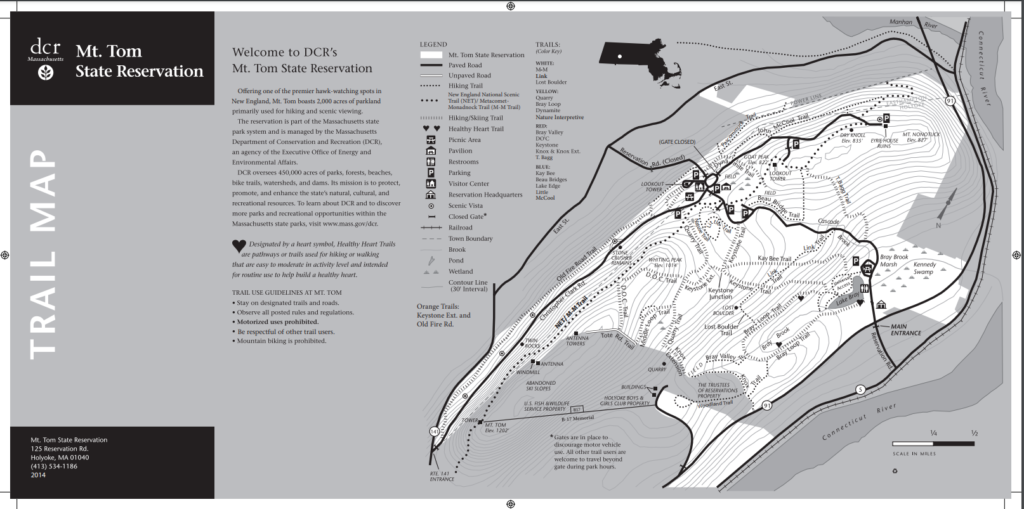 Once you're at the top of Mount Tom, you can admire panoramic views of the Pioneer Valley. It's also a favorite spot for birdwatching, as hawks can often be spotted in this part of the park.
Let's not forget that Mount Tom State Reservation is a year-round destination, too. During the winter, you can come here to enjoy cross-country skiing along the snow-covered hiking trails. No matter what time of the year you visit Mount Tom, there's always something to do here.
Salem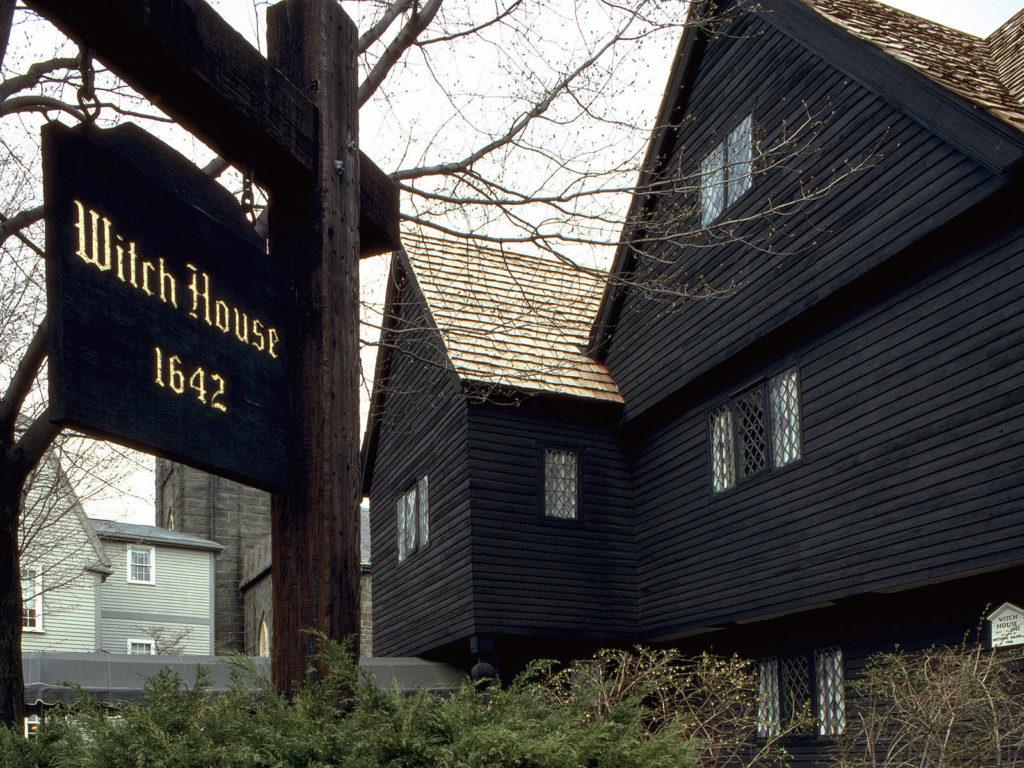 Distance from Boston: 25 miles (40km), 40 minutes one way
If you're in the mood for some local history, then a day trip from Boston to the town of Salem is an absolute must. This picturesque town sits less than 30 miles away from the city, making it the perfect destination for a quick afternoon trip out of the city.
This coastal town is famous for its historic significance, particularly the witch trials of the 1690s. You certainly have to visit the local Salem Witch Museum to find out more about these 1692 events. Admission costs $15 for adults, $13.5 for seniors over 65, and $12 for children under 14.
As Salem is known as the Witch Town, you should consider visiting one of the local psychic parlors while you're here. Head down to Omen at 184 Essex Street, where you can find out about your future during a fortune-telling session. Omen specializes in anything from palmistry all the way to Tarot and Voodoo.
White Mountain National Forest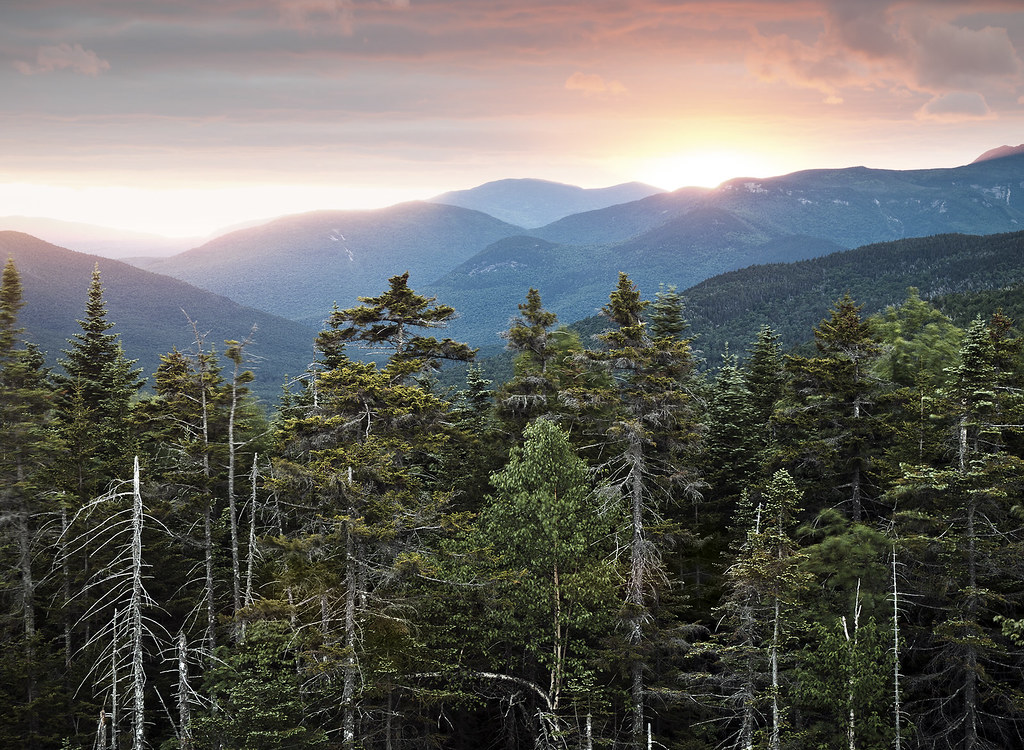 Distance from Boston: 160 miles (260km), 2 hours 30 minutes one way
At this point, you could argue that we've saved the best for last. While we won't argue whether or not White Mountain National Forest is the greatest day trip from Boston, it is the furthest from the city. In fact, you'll have to drive for roughly two and a half hours one way to reach this natural wonderland. Is it worth it? Continue reading to find out.
Scenic Drives in White Mountain National Forest
Kancamagus Scenic Byway
White Mountain Trail Byway
Southern Driving Loop
Scenic driving is one of the best activities in the White Mountains. Don't miss the Kancamagus Scenic Byway, often considered to be one of the best roads in all of New Hampshire. Expect panoramic views, thrilling chicanes, and plenty of overlooks to safely pull over and take in the beauty. The loop stretches for 34 miles in total and connects with the White Mountain Trail Byway.
After you're done with scenic driving, stretch your legs at one of the park's numerous hiking trails. Pay a visit to Flume Gorge, the Elephant Head Trail, and the Basin-Cascades Trail.
You can also go on a tram ride to enjoy the best views, or go for a refreshing dip at Echo Lake Beach. The attractions here are nearly endless!
White Mountain National Forest is a great destination that can be enjoyed all year long. If you plan to visit this park in winter, put your skis on and enjoy the best runs at Cannon Mountain.
Rentalmoose insider tip: check out this blog post to properly prepare for a winter road tirp.
Bonus- The Best Way Of Getting Around Massachusetts
There you have it, those are the best day trips from Boston!
No matter which destination you pick, be sure to book a rental car. The comfort of being able to adjust your itinerary on the go can only be achieved when traveling by car. A private vehicle is also a safe way to travel during the coronavirus pandemic.
Unsure about renting a car or taking your own vehicle? This blog post may help.
We plant a tree for every booking made with our platform!