Top places to visit in Black Forest Germany
Click here for detailed directions

Summary (click the red pins for directions) :
Strasbourg to Gengenbach– 40km (25 miles) 📍
Gengenbach to Baden-Baden– 61km (38 miles) 📍
Baden-Baden to Allerheiligen Waterfalls– 45km (28 miles) 📍
Allerheiligen Waterfalls to Triberg Waterfalls– 69km (43 miles) 📍
Triberg Waterfalls to Hexenloch Mill– 23km (14 miles) 📍
Hexenloch Mill to Freiburg– 87km (54 miles) 📍
Freiburg to Basel– 70km (43 miles) 📍
Basel to Zurich– 87km (54 miles) 📍

440km (273 miles) total

Tags: Travel guide, Drop-off at another location, Germany, Schwarzwald

This travel guide takes you on a road trip starting in Strasbourg, France, going across the Black Forest region before finishing in Zurich, Switzerland. The scenic drive can be completed in less than 7 and a half hours and is divided into short segments roughly an hour each.
The recommended duration of this road trip is 2 days, with about 3 hours of driving per day.
Planning- Before You Leave
Before setting off to explore the Black Forest in Germany, take a look at some of the essential information listed below.
What is the Black Forest?
The Black Forest (Schwarzwald in German) is an incredible mountainous forest in Baden Württemberg in southwestern Germany. Schwarzwald is the setting of most Grimm Brothers tales and is famous for the Black Forest Cake, a local delicacy.
The Black Forest has various attractions waiting to be explored, from picturesque forests, mountains and waterfalls through to vineyards and cute historical villages with delightful local cuisine.
Best of all, this region isn't ruined by over-tourism, so it's the perfect place to discover an authentic part of Germany.

How did the Black Forest get its name?
The Black Forest got its name during the times of Ancient Rome. Romans referred to the forest as "Silva Nigra" (the Black Forest in Latin) because of its density and dark color, and the name remained ever since.
Where is the Black Forest in Germany?
Germany's Black Forest, or Schwarzwald, is located in the south-west part of Germany, in the Baden Württemberg region. Some of the towns in and around the Black Forest include Baden-Baden, Offenburg, or Freiburg im Breisgau.
When is the best time to visit Germany?
The best time to visit the Black Forest is anytime in Spring (late March to June) and Autumn (September to November), as some of the mountain roads may not be accessible in Winter.
Baden-Baden, the B500 mountain road and Freiburg might get crowded on weekends, so go during the week when it's much quieter.

Road Trip Extensions
Your trip doesn't have to end in Zurich! The Black Forest is near two beautiful regions in Germany and Switzerland.
Explore the picturesque region of Bavaria, stroll around the vibrant city of Munich or dine at an old Nazi mountain summit base. Check out the Rentalmoose guide to Munich's surrounding areas and plan your ideal trip!
Alternatively, you can continue south and discover the monumental Swiss Alps. Indulge in extreme sports in Switzerland's most luxurious resort, drive across exciting mountain passes or play a game of golf in Andermatt. Click here for the guide.
Why should I book a rental car in Germany?
Germany is ideal to be discovered by a rental car. The roads are very well-maintained and stunning views along the way are guaranteed. Many rental companies in Strasbourg support drop-off in a different location, browse through available options on Rentalmoose.

Germany, France and Switzerland are parts of the open-border Schengen Zone, which means crossing countries is quick and hassle-free.
Germany and France accept foreign driving licenses from most countries, however, if your license isn't in English, German, French or Italian you are required to have an International Driving Permit when driving in Switzerland.

For extra peace of mind during your road trip, add the excess coverage provided by Rentalmoose when booking your rental car.
Once you've picked up the car, don't forget to take photos of the car to qualify for a 50% discount from the excess coverage fee.
When driving on the German Autobahn, remember to stick to the right lane unless overtaking. Some segments of the Autobahn have no speed limits, it is especially crucial not to block the overtaking lanes on unrestricted segments.

Speed limits are enforced quite strictly in Germany. You may come across well-hidden radars, especially in urban zones. Pay attention to road signs at all times and stay within the limit.
If you do happen to get a speeding ticket, you will be pleased to hear that the fines are rather low. Getting caught at 11-15km/h (6.8-9.3 MPH) above the limit outside of urban zones will result in a 40 Euro ticket.

All 3 nations have right-hand side traffic.
Now that you're all set, it's time to begin your road trip and explore the Black Forest!

Strasbourg
Strasbourg's old town.

Your Black Forest itinerary begins over in the French town of Strasbourg. Rentalmoose recommends picking up your rental car directly as you arrive at the airport.
Getting around town is very comfortable by car, as there isn't heavy traffic, so feel free to explore the city before continuing on to Germany.

What to do in Strasbourg?
Notre Dame Cathedral
A must-see is the famous old town, where you will find the monumental Notre Dame Cathedral. You can go inside, visit the beautiful astronomical clock and admire the views from the viewing point for 2 and 4.6 Euros respectively.
You can park at Parking des Bateliers, just a short walk from the cathedral.

Le Gruber
Head over to Le Gruber (click for directions), one of the best restaurants in Strasbourg, where you can try some local specialties such as tarte flambée.
Rentalmoose order tip: Be sure to try Tarte Flambee when in Strasbourg. This traditional pizza-like flatbread is a regional specialty.
Batorama Boat Tours
Afterward, take a short walk to the pier and take one of the sightseeing boat tours through the city. Cruises are operated multiple times a day by Batorama, with tickets starting at 13.5 Euros per person.

Marche de L'Esplanade
If you happen to be in Strasbourg on a Tuesday or Saturday morning, visit Marché de l'Esplanade, a traditional French market with various local vendors and producers.

Next: Gengenbach, 40 minutes

Gengenbach
The medieval town of Gengenbach.

Cross the Rhine river into Germany and continue past Offenburg towards the fairytale-like town of Gengenbach. Don't be fooled by the size of this town, its history dates back to the 13th century despite having just 11000 inhabitants!
Drive towards the center and continue to explore it on foot, there are a couple of car parks along Friedrichstrasse.

Why should you visit Gegenbach?
The biggest surprise in Gengenbach is the absence of any tourists, this town is a true hidden gem! Stroll around and admire the historical architecture, step inside any of the local cafes for a slice of Black Forest Cake, after all this is what the Black Forest is famous for.

Gegenbach Wine Festival
If you are planning to visit Gengenbach in Autumn, you can attend the annual wine festival, which takes place on the third weekend of September every year.

Next: Baden-Baden, 40 minutes

Baden-Baden
Baden-Baden's colourful old town.

After a 40 minute drive on the Autobahn, you will arrive in Baden-Baden, one of the best-known spa towns in the entire world. There are plenty of things to do in Baden-Baden, such as a relaxing session in a thermal bath or shopping in the old town.

What should I see in Baden-Baden?
Lichtentaler Allee
You can begin by exploring Lichtentaler Allee, a lovely park in the heart of the city. The park is over 2 kilometers long, making it perfect for a relaxing stroll.
There is a multi-story car park conveniently located inside a shopping gallery just across the south end of the park (click for directions).
The Old Town
Continue walking south until you reach the famous Baden-Baden Casino, then turn east and you will find vivid old town streets full of colorful restaurants, cafes and all kinds of stores to satisfy your shopping needs.
Caracalla Spa
If you wish to relax during your stay in Baden-Baden, why not try what the city is known for? Pay a visit to Caracalla Spa, a spa and wellness center offering thermal pools and plenty of different treatments.
Ticket prices start at 15 Euros for 90 minutes in the Spa area. Caracalla Spa is open daily from 8 AM to 10 PM.

Next: Allerheiligen Waterfalls, 50 minutes

Allerheiligen Waterfalls
The trail following Allerheiligen Waterfalls.

The Black Forest High Road- one of the best drives in Europe
This part of the road trip begins as soon as you set off from Baden-Baden. Leave the city and follow the B500 up into the mountains.
You will drive along the Schwarzwaldhochstrasse (The Black Forest High Road), one of the best driving roads in all of Europe. This mountain pass goes through the middle of the Black Forest and is very popular among motorcyclists and car enthusiasts.
Be sure to fill up your tank before leaving Baden-Baden, as there aren't many gas stations later on.

How to find the Allerheiligen Waterfalls?
You can stop at one of the numerous viewpoints along the way to enjoy the panoramic views from above, before arriving at Allerheiligen Waterfalls (All Saints Waterfalls).
You can choose to explore the waterfalls starting at the bottom and hiking along the trail up the mountain, or starting directly at the top near the monastery ruins.
There is a large car park along the B500 near the bottom of the waterfalls (how to find it).

You will see the first waterfall after a couple of minutes of walking, the entire trail is rather steep and lengthy so be prepared to hike for a bit if you want to see all of the waterfalls.

Allerheiligen Monastery Ruins
At the end of the trail (1.3 km length), there are ruins of the Allerheiligen Monastery. You can regain energy at All Saints Abbey, a restaurant next to the Monastery ruins.

The top of the waterfalls, along with All Saints Monastery ruins, can also be accessed by car. Simply park at the spacious Allerheiligen Oberer car park (how to find it).
Next: Triberg Waterfalls, 1 hour 30 minutes

Triberg Waterfalls
Triberg Waterfalls seen from the bottom of the trail.

Follow the hairpins along the B500, B28, and B33 for another 90 minutes until you reach the town of Triberg. Access to Triberg Waterfalls is not free of charge, unlike the Allerheiligen.
You can park at Scheffelplatz, where you will need to purchase admission tickets. Entry costs 5 Euros per person but it is definitely worth it.
Triberg- the highest waterfall in Germany
The spectacular waterfall is over 160 meters tall, making it the highest in the country. The water is illuminated until 10 pm daily, it is a truly spectacular sight even after nightfall.
You can head into the village of Triberg for a snack or another slice of the delicious Black Forest Cake, just minutes away from the car park.

Next: Hexenloch Mill, 30 minutes
Hexenloch Mill
The Hexenloch Mill is a favorite lunch spot among bikers and car enthusiasts passing through the Black Forest High Road.

What is the Hexenloch Mill?
The Hexenloch Mill (Hexenlochmühle) is yet another hidden gem you should visit in the Black Forest. The structure was built in the early 1800s and is currently the go-to food spot in the region.
This atmospheric restaurant loved by locals and tourists, it offers authentic, mouth-watering dishes. Grab a seat at one of the outdoor tables and enjoy some German specialties like sausages (Bratwurst) or a pork Schnitzel.
Rentalmoose order tip: In Germany, you can't go wrong with a fresh Bratwurst (German Sausage) or a juicy Schnitzel (porkchop).

There is also a gift shop inside where you can stock up on souvenirs after your meal.

The Hexenloch Mill is open from Friday to Tuesday until 6 pm.
Next: Freiburg, 40 minutes
Freiburg im Breisgau
Freiburg's reconstructed old town. Photography by Couleur from Pixabay.

Follow the final stretch of the B500 and continue along beautiful vineyards until you reach the city of Freiburg im Breisgau. Drive into the city center and park at the Karlsbau. Just a few steps away, you will find the impressive Freiburg Minster (click for directions).

The Freiburg Minster
The Freiburg Minster is 116 meters tall, so it is impossible to miss. View the immense facade or take a peek inside, where you can climb up to a viewing point atop the tower and get the best views of the city.
The cathedral stands in the middle of the glamorous Münsterplatz square, which is another spot worth a visit while in Freiburg.

The Old Town
Freiburg im Breisgau's old town has been carefully reconstructed after the Second World War which had left it in tragic shape, however, this is certainly not the case anymore. Walking through the heart of Freiburg will make you feel as if you've traveled back to Medieval times, thanks to many historical monuments and cobblestone roads.

The Local Market
You can also attend the local market that trades in the city centre every morning except Sundays. Go to one of the butchers and try Black Forest Ham, another specialty from this region of Germany.

Where to stay in Freiburg im Breisgau?
In order to feel the medieval vibe, Rentalmoose recommends spending the night at the Oberkirch Hotel, situated right at the foot of the Minster. Perfect location and historical decor make this my favorite hotel in Freiburg. The rooms start at 89 Euros per night.

A cheaper alternative would be the Ibis Budget Hotel around 5km away from the city center, where rooms start at 40 Euros per night. [Click to check availability]

Next: Basel, 1 hour

Basel
Basel's iconic historical district with the Rhine in the foreground. Photography by Skeeze from Pixabay.

The route from Freiburg to Basel is nowhere near as exciting as the B500, though it is also unique for tourists from other countries. Drive onto the A5 Autobahn and continue south.

German highways (Autobahn) are famous around the world for their unrestricted segments. About 70% of the German Autobahn network has no speed limit.
That's right, as soon as you pass this sign you are allowed to drive as fast as you want. The best part of it all? All Autobahns in Germany are completely free of charge. Keep in mind to stay in the right lane, as the left lane is reserved strictly for overtaking.

 Don't forget that unrestricted highways only exist in Germany, in Switzerland the motorway speed limit is 120km/h. Furthermore, Switzerland is known for very strict penalties for speeding and improper parking so be extra careful not to pass the limit.
Drivers in Switzerland can be fined for going just 1km/h over the speed limit!
Speeding is dangerous as on the highways there are unmarked police cars trying to catch speeders. During the night I was driving around 20 km/h over the limit and police was behind me in a regular looking BMW.
After following me for some time they pulled me over and asked questions. As the penalty policy depends how much you earn I told I was a student and had no income. I got minimum 2500 franks and they didn't let me go till I paid them directly.
Swiss police is strict and they don't send you penalties home anymore, on-the-spot payment is required.
Please note: In Switzerland, a highway vignette is required in order to drive on motorways. An annual vignette costs 40 Swiss Francs and can be purchased directly at the border. Drivers caught without a vignette could get fined 200 Francs. Read more about the highway vignettes in Switzerland here.

What is the first place you should visit in Basel?
Kunstmuseum
The Basel Kunstmuseum hosts the largest collection of art in the country, including pieces by Van Gogh, Monet, Rembrandt or Picasso. Admission tickets cost 25 Euros and can be bought online or directly at the entrance [museum website].
Why should you visit Basel's old town?
Basel's old town has many historical buildings dating all the way back to the 14th century. Explore the area on foot, your rental car can be parked nearby [click for directions].
Muensterplatz
Both banks of the Rhine river are worth seeing, as well as the iconic Münsterplatz square with the enormous medieval church in the heart of it [click for directions].
The Minster can be admired from the inside as well, entrance costs 5 Euros per person and offers panoramic views from the top of the structure.

Basel Zoo
For a family-friendly experience, head over to the Basel Zoo. The attraction's modern approach to enclosures, as well as over 600 different animals, make this a fun, memorable experience in Switzerland's best and most diverse zoo.
More information can be found on the Zoo's official website.
Day tickets to the Basel Zoo start at 21 Swiss Francs for adults.

Next: Zurich, 1 hour 10 minutes
Zurich
Pretty streets in the heart of Zurich mark the perfect end of this trip. Photographed by Jörg Vieli from Pixabay

The final leg of the journey will take you to one of Switzerland's most iconic cities; Zurich. Take the A3 motorway directly from Basel to Zurich, you should arrive in just a little over an hour.

What is the best place to eat in Zurich?
Zeughauskeller
Indulge yourself in the local cuisine at one of Zurich's top restaurants. I recommend trying out Zeughauskeller in the heart of the city, where you will find specialties such as Rösti or Kanonenputzer.
You can park your car here, within walking distance of Zeughauskeller.

What to do in Zurich?
FIFA World Football Museum
Football fans will find themselves at home at the FIFA World Football Museum, open between 10AM to 6PM Tuesday-Sunday. Directions can be found here.

Lake Zurich Cruise
Another interesting experience is going on a cruise on Lake Zurich. Cruises and boat tours depart near the city center, more information on timetables and pricing can be found here.

Zurich is packed for attractions and points of interest to keep you busy for days! Check out more of our favorites in this blog post, and extend your trip further into the Swiss Alps.

Drop off your rental car directly at the Zurich airport before leaving, car hire options that support drop-off at a different location can be found on Rentalmoose.

Don't have a car you can take to the Black Forest? No problem!
Don't forget to book your rental car via Rentalmoose for your next adventure.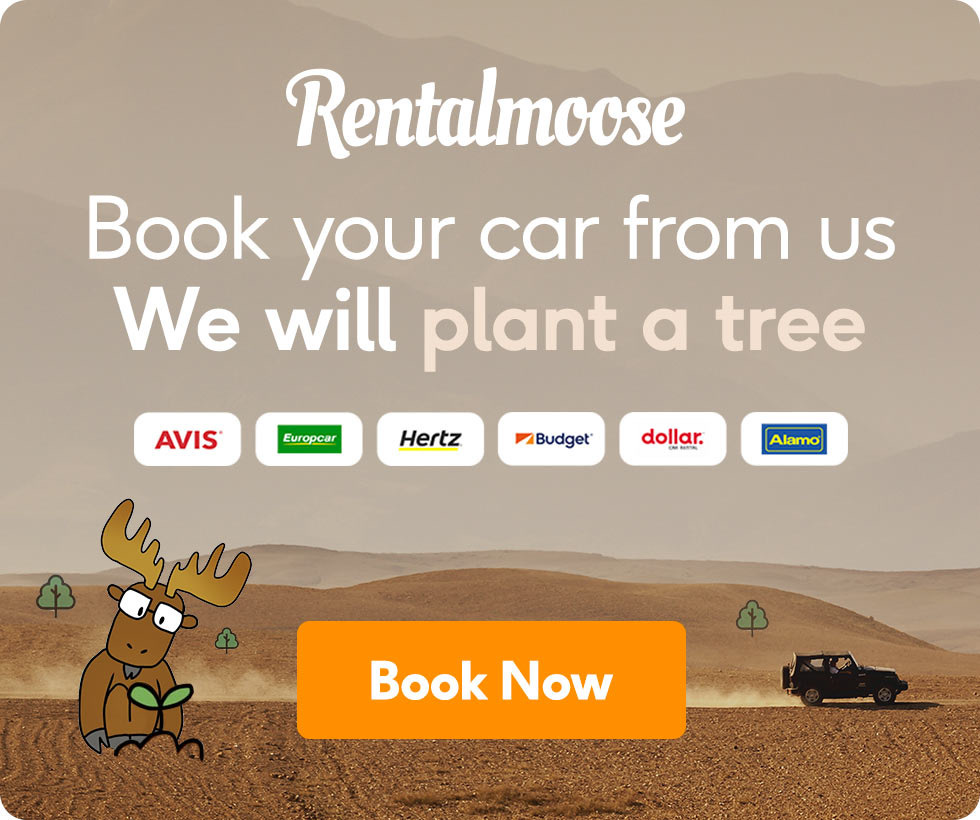 On our platform, you can find the top rental companies at the best price, along with tens of curated travel guides around the globe. Get your car from Rentalmoose!
We plant a tree for every booking made with our platform.
Post your pictures from your next road trip online using #Rentalmoose! Our favorite ones will be featured in the upcoming blog posts.
One of numerous vineyards in the Black Forest.