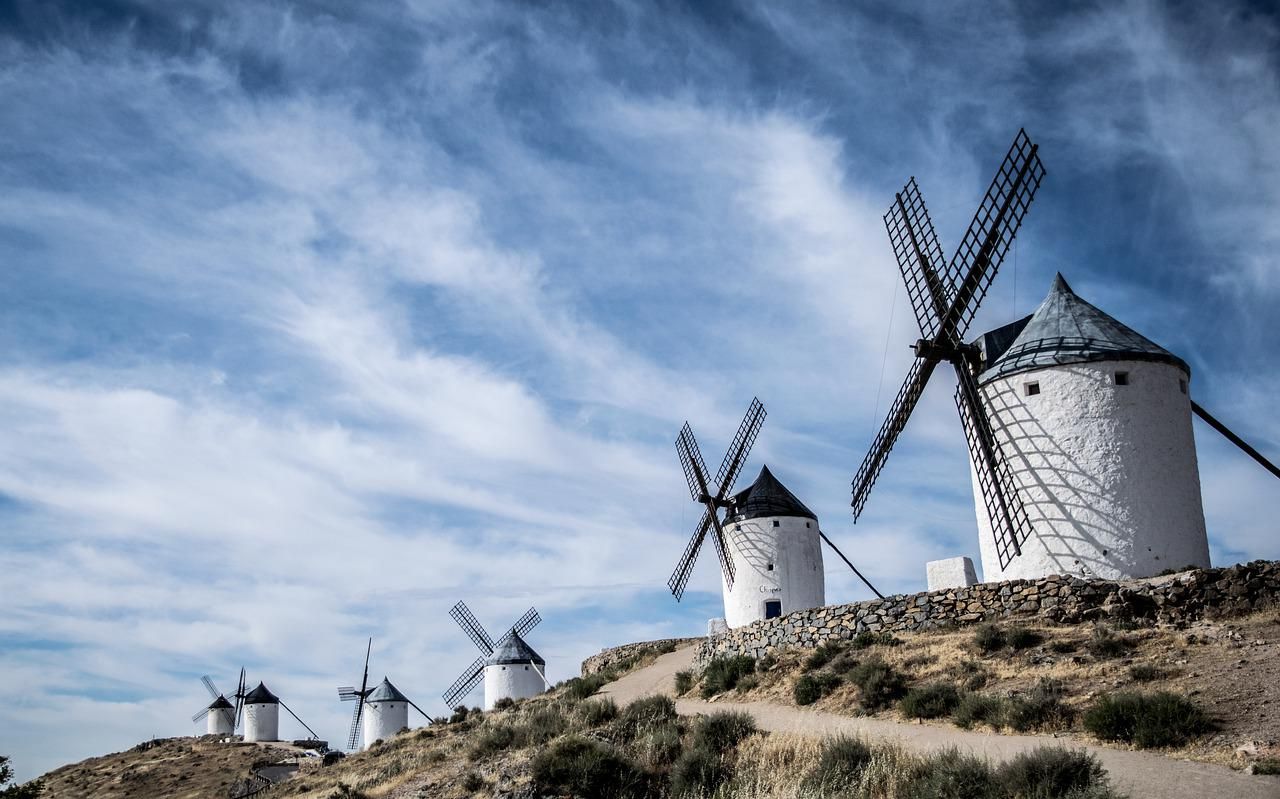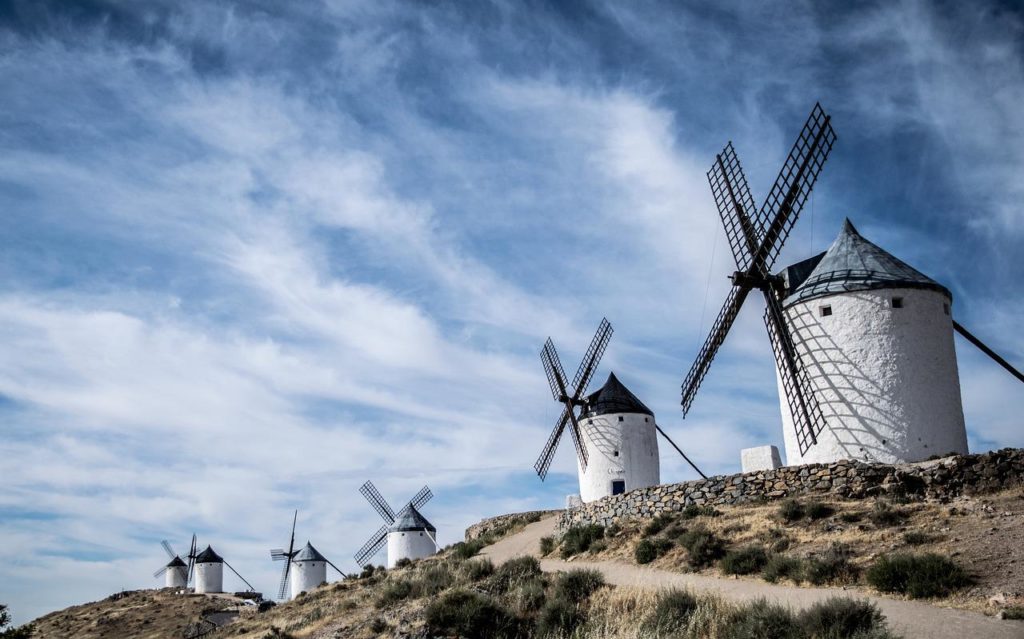 Spain is the ideal destination to discover by car. Before setting off in this exciting country, make sure you know all the regulations and rules of the road! This is your definitive guide to driving in Spain for both first-timers and experienced travelers.
Our guide covers anything from the basic legal requirements all the way to unspoken rules of the road only the locals know about. You can click any of the bullet points below to quickly jump to each blog post section.
Legal Requirements To Drive in Spain
You need to be at least 18 years old to drive a car in Spain. Note that all drivers must hold a valid driving license. Depending on where you are from, you may need an International Driving Permit as well.
Do You Need An International Driving Permit In Spain?
Yes, you do need an International Driving Permit to drive in Spain if your driving license was issued outside of the European Union. This means that travelers from countries such as the US, the UK, or Australia will need to get an IDP to drive in Spain.
If you have a driving license issued in a country that's part of the EU, you do not need an IDP.
Tourists can use an International Driving Permit for up to 12 months in Spain. Remember that an IDP is only a translation of your original driving license. It is only valid when accompanied by your original driving license.

Speed Limits In Spain
| | |
| --- | --- |
| Road Type | Maximum speed (km/h) |
| Residential Area | 20km/h |
| Built-up Area | 50km/h |
| Outside Cities | 70-100km/h |
| Highways | 90-120km/h |
The speed limits above generally apply to most roads in Spain, unless road signs enforce a different speed limit.
Note that the speed limit on every road type is decreased to 50km/h whenever the visibility drops below 50 meters. This rarely happens, but can be caused by extreme weather conditions such as snow, fog, or heavy rainfall.
Rules Of The Road In Spain
General Rules and Regulations
You must hold a valid driving license, and an IDP if necessary, to drive a car in Spain.
Drive on the right-hand side of the road.
All occupants must have their seatbelts fastened at all times.
Drinking and driving is a crime. The maximum blood alcohol levels may not exceed 0.5g/l, or 0.25mg/l when tested with a breathalyzer. Never drink and drive.
Child Seats
Children under 135cm tall cannot ride in the front seat of a car. Additionally, they must travel in an approved child restraint, child seat, or booster seat that's appropriate to their size.
Use of Mobile Phones
It is illegal to use a mobile phone without a hands-free kit. Texting and driving, driving with an earpiece or headphones are all traffic violations that are strictly enforced. Do not use your phone while driving in Spain, keep both hands on the wheel and focus on the road.
Overtaking and Using The Left Lane
You may only overtake on the left side. This applies to all road types, from multi-lane roads in cities to highways.
Stick to the right lane when driving on a highway. Only use the left lane to overtake slower traffic.
Right of Way
Generally speaking, the car on your right-hand side has the right of way at an intersection. Naturally, this rule only applies if there are no stop, yield signs, or traffic lights that would indicate otherwise.
Turning Right On Red
This may come as a shock to drivers coming from countries where turning right at a red light is allowed. Turning right on red is forbidden all across Europe. Some countries may have arrows next to the lights (either green or flashing yellow, depending on the country) that indicate when turning right is allowed, though.
Speeding Tickets
You will be required to pay for any traffic violations on the spot if caught red-handed. In addition, the police may impound your vehicle if you are unable to pay the speeding ticket on the spot. You will receive the vehicle back once the ticket has been settled.
For maximum peace of mind, it's best to stick to the speed limits when driving in Spain.
Toll Roads In Spain
Most of the roads throughout Spain can be driven on for free. However, there are some paid highways and toll roads scattered around the country. The following Spanish highways are toll roads:
AP-51 from Villacastin to Avila
AP-6 from Villalba to Adanero
AP-61 from San Rafael to Segovia
AP-68 from Bilbao to Zaragoza
AP-71 from Leon to Astorga
C-32 from Castelldefels to El Vendrell
You can check out the current fees for each one of these Spanish toll roads on this website.
Local Tips For Tourists Driving In Spain
Hazard Lights On Highways
This is good practice, no matter the country you're driving in. Turn on your car's hazard lights when approaching a traffic jam on a highway or expressway. That way, the drivers behind you will know to slow down in time.
Driving On Roundabouts
Pay attention when approaching a roundabout in Spain, especially in busy areas.
Unnecessary Use of The Horn
Excessive and unnecessary use of the horn is not only annoying but also forbidden by law. Drivers who honk for no reason can receive a penalty.
Paid Parking In Cities
Look out for parking meters, especially in large cities. Many areas require payment to park, even on-street spots. Trying to find a parking space in Madrid or Barcelona can be a stressful and chaotic experience. You may want to look for paid parking lots ahead of time.
You cannot park within 5 meters of an intersection or a bend. Otherwise, the vehicle may be towed at your expense.
Bonus- Rent A Car in Spain
Looking for a rental car in Spain? We've got you covered!
Head over to Rentalmoose and find your perfect rental car for your trip to Spain. Browse through over 15 000 locations worldwide, pick from a selection of trusted suppliers, and choose from thousands of different vehicles.
We plant a tree for every booking made with our platform. Reduce your carbon footprint when renting a car with Rentalmoose.
Click the banner below to get started!