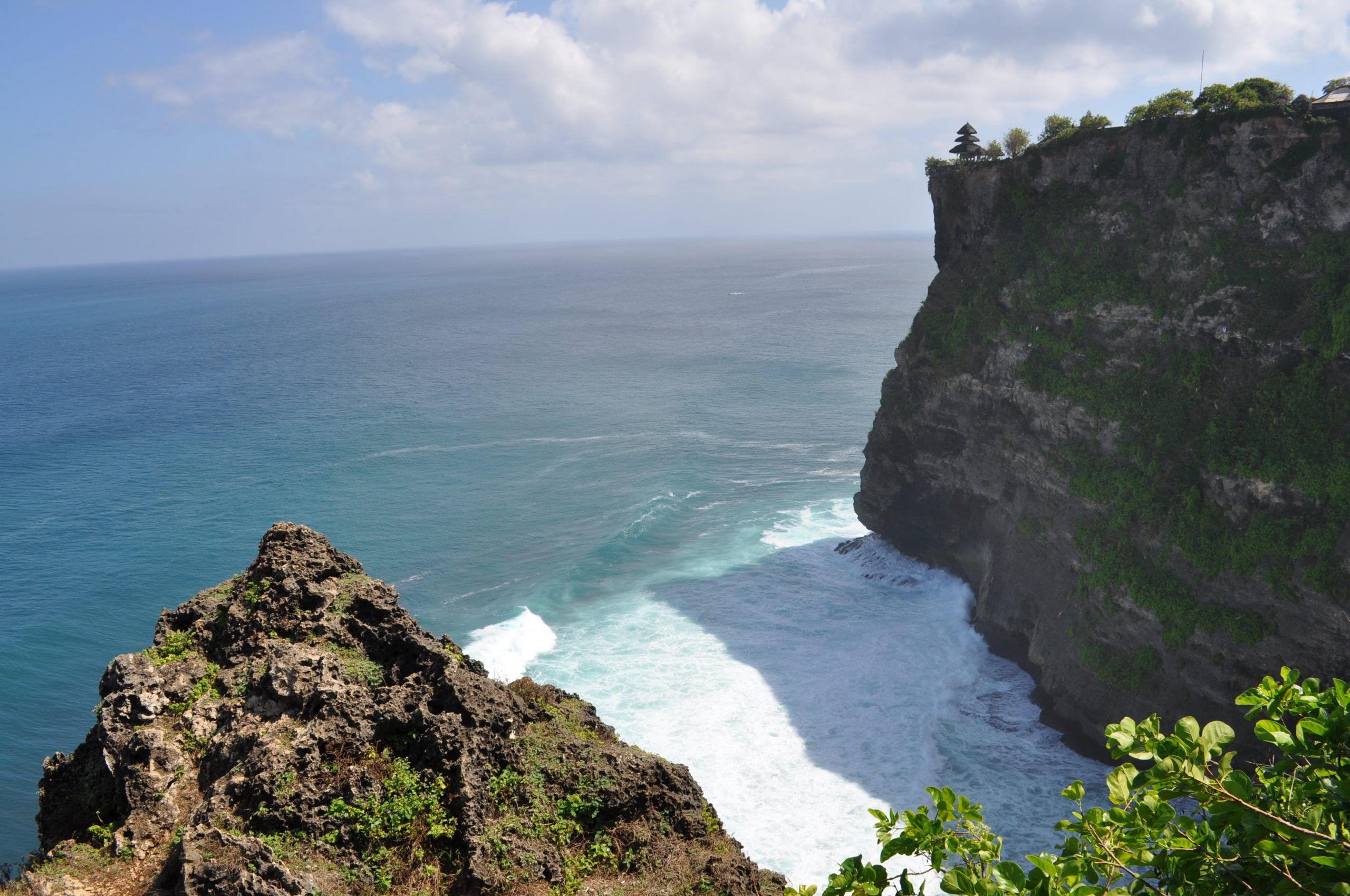 Check out our curated Bali itinerary.
Click here for detailed directions

Summary (click the red pins for directions) :
Denpasar to Medewi- 80 kilometers (50 miles)📍
Medewi to Pemuteran- 90 kilometers (56 miles)📍
Pemuteran to Lovina Beach- 50 kilometers (31 miles)📍
Lovina Beach to Mount Batur- 70 kilometers (43 miles)📍
Mount Batur to Candi Dasa- 50 kilometers (31 miles)📍
Candi Dasa to Ubud- 50 kilometers (31 miles)📍
Ubud to Denpasar- 20 kilometers (12 miles)📍

410 kilometers (255 miles) in total

Tags: Travel guide, Asia, Short Trip
This Bali itinerary by car will cover the following topics.
Bali is a destination on every traveler's bucket list, and it's not hard to see why. Some of the best reasons to visit Bali include:
beaches straight out of paradise
dramatic cliffside temples
diving spots around shipwrecks
monumental waterfalls
sunrise hikes up active volcanoes
Bali has it all, and this travel guide takes you through the absolute best of what this unimaginable island has to offer.
This travel guide takes you on a road trip highlighting the best attractions and must-see points of interest in Bali.
Afterall, a self-guided tour around Bali is the best way to see the island, and our Bali itinerary is perfect to get you started!
Set off from Southern Bali and continue west along the coast.
Learn to surf in Medewi and drive through a tree on your way to Pemuteran. Drop off your car at the harbor and see Deer Island, before spending the night in a secluded resort near Pemuteran.
Get up before sunrise to spot the dolphins at Lovina Beach, and relax at the natural hot springs on the shore of Lake Ubud. Trek up the active volcano before continuing through to the temples around Candidasa.
After dusk falls, observe as hordes of bats fly out of the cave at Pura Goa Lawah. Then, drive over to Ubud, stopping to see a hidden waterfall and the famous rice terraces on the way. Indulge in local cuisine at the night market before heading back to Denpasar.
Planning- Before You Leave
Before jumping into the Bali itinerary, take a look at some essential information listed below.
How long does it take to complete this road trip?
Although the total distance isn't high, be prepared that you will be traveling at below 50 kilometers per hour during most of the road trip.

Rentalmoose recommends dedicating at least 3 days for this road trip with overnight stops in Pemuteran and Mount Batu, plus at least one extra night in Southern Bali before setting off.

Spend at least a week in Bali to experience each spot thoroughly.
When to go to Bali?
Bali is an all-year destination due to its tropical climate. The best time to visit Bali is during the dry season between April and October.

Keep in mind that decreased rainfall attracts many tourists. The perfect time to go to Bali is between April and June, as well as September, just outside of peak tourist season.
Why should I book a rental car in Bali?
Though a rental car is not necessary if you're planning to stick to your resort, it's definitely the best way of getting around if you want to explore more of the island.
It is also very cheap to rent a vehicle in Bali. You can rent a car for as low as $20
For extra peace of mind during your road trip, Rentalmoose recommends adding excess coverage when booking your rental car. Once you've picked up the car, don't forget to take photos of the car to qualify for a 50% discount from the excess coverage fee.

Parking around Bali is surprisingly simple. Your rental car can be left along the side of the road at most spots within the island. Some car parks at major tourist attractions, such as the Tanah Lot Temple, can charge a small fee (usually within 5000 Rupiah, 0.3 EUR) on top of the entry fee. Hotel car parks are complimentary.

Can tourists drive in Bali?
Yes! Tourists who plan on driving in Bali need to obtain an International Driving Permit in their home country prior to leaving.

Click here to learn more about IDP's. Keep in mind that you must present your driving license alongside the IDP, the International Driving Permit cannot be used on its own.

Keep in mind that travelers visiting Bali need an IDP and license regardless of whether they're renting a car or a motorcycle. The penalty, if you're caught without an International Driving Permit, is 50 000 Rupiah, which is around 2.9 Euros (plus any other fine you might receive).

If you're caught driving without an appropriate license, the penalties can reach up to 2 million Rupiah (117 Euros).

The traffic in Bali is on the left side of the road.
Southern Bali
The dramatic coastline at the Uluwatu Temple.

Our Bali itinerary begins the minute you arrive on the incredible island. For maximum convenience, Rentalmoose recommends picking up your rental car directly when you arrive at the Ngurah Rai International Airport.

Browse through car rental companies that support airport pick-up via Rentalmoose. Once you've got your car, it's time to begin exploring the island!
What can you do in the south of Bali?
Travelers visiting this part of the island can enjoy countless activities on the sandy beaches, party till the morning in numerous clubs and bars, or explore the busy city of Denpasar.
Southern Bali is the most popular part of the island among tourists. Beach resorts around Seminyak, Nusa Dua, and Kuta have become world-class luxury travel destinations.

What are the best beaches in Bali?
Every traveler visiting the Indonesian island has asked this question at least once. Bali is filled with lots of sandy beaches, and picking the best one depends on what kind of experience you're looking for.

Seminyak Beach
If you want to spend a day in the bustling heart of Bali, go to Seminyak Beach. The five-kilometer sandy beach is anything but secluded; there are numerous bars, nightclubs, and eateries lined along the shore.

Seminyak is also home to luxurious resorts and prestigious beach clubs if you'd rather spend your time there. Your rental car can be dropped off at the street parallel to the beach.

Nusa Dua Beach
Drive south until you reach Nusa Dua Beach. This sandy beach is a lot calmer than Seminyak or Kuta, the shore is dominated by upscale resorts, restaurants, and golf courses. Nusa Dua Beach and its calm waters are ideal for swimming, sunbathing and watersport activities.

Nusa Dua Beach gets quite empty outside of the peak tourist season.

Thomas Beach
Finding a secluded beach is hard in Southern Bali, as most of the tourists stay in this part of the island. Head to Thomas Beach if you're looking for the quietest beach around the south of Bali. This peaceful beach features calm, turquoise waters and pristine golden sand, perfect for sunbathing or simply enjoying the serenity.

Foodies will find themselves in absolute paradise, as Bali is filled with eateries ranging from cheap food courts serving authentic regional cuisine all the way to prestigious cliffside restaurants that offer an exclusive gourmet experience.

There are so many spots to choose from that it's hard to decide where to begin, similarly to picking beaches.

Sukun Restaurant
If you're looking for the best Balinese fine-dining experience, head to the Sukun Restaurant. This upscale eatery, located in Kuta, serves the absolute best of local Indonesian cuisine in a beautiful setting, perfect for a romantic dinner date or a luxurious lunch. The restaurant also serves breakfast.
Open daily between 6 AM and 11 PM.

Alila Villas
Luxury travelers should consider checking in at the breathtaking Alila Villas in Uluwatu, right at the southern tip of the island. The spacious villas feature panoramic ocean views, large infinity pools, world-class service, and exceptional architecture and interior design.

Uma Karan
Bali is scattered with lots of budget-friendly resorts, charming family-run hotels, and hostels near the beach. Consider booking a room at the affordable, 3-star Uma Karan in Seminyak.

Apart from spacious rooms, the property offers a beautiful garden and a 15-meter long swimming pool, as well as an unbeatable feeling of privacy and a convenient location just 10 minutes away from the bustling heart of Seminyak.
Next on your Bali itinerary: Medewi, 2 hours 10 minutes

Medewi
Photography by Postcardtrip.

After a few days in the southern part of Bali, it's time to escape the hordes of tourists and explore more authentic parts of the island. The first leg of our Bali itinerary is a 2-hour drive down to Medewi.
The coastal road overlooking the ocean is filled with fun twists and chicanes, follow it all the way until you reach Medewi.

What is there to do in Medewi?
Medewi is one of the best surfing spots in Bali, known for having the longest left-hand wave in Bali. Surfing here is an absolute blast, no matter whether you're an experienced surfer or a total beginner with zero experience.

Contact one of the local surf schools, such as Dikaloha, to begin your surfing journey and book a multi-day surf camp. You can also purchase a surfing lesson directly on the shore without any prior booking.
An hour-long lesson will cost you around US$20, surfboard rental is included.

Rambut Siwi Temple
Experience the local culture when you visit the Rambut Siwi Hindu Temple. This cliff-top temple, located just by the ocean, is an absolute must-see gem when in Medewi.

Admire the exotic architecture with the turquoise ocean providing a spectacular backdrop. Remember to be respectful and dress appropriately when visiting places of worship.

Bunut Bolong
Head inland for around 20 minutes until you reach Bunut Bolong, a local tourist attraction. The large, sacred tree has a large opening in the middle and a road running through it, making it the perfect subject for photography.

Post your photos of Bunut Bolong online using #Rentalmoose for a chance to win a Rentalmoose discount or even a rental car free of charge!

Next on your Bali itinerary: Pemuteran, 1 hour 50 minutes

Pemuteran
Macaques at the Pulaki Temple. Keep your eyes open, as they can be spotted all over the island!

Continue west along the coast for another two hours until you reach Pemuteran, a charming fishing village in the northwest part of the island favored by divers and snorkeling enthusiasts. Its thrilling attractions make Pemuteran a must on any Bali itinerary.
What is Pemuteran known for?
Diving & Snorkeling
Pemuteran is one of the favorite diving and snorkeling spots around the whole island. The bay is covered by colorful coral reefs filled with marine life, diving or snorkeling here is a truly unforgettable experience.

Menjangan Island
Be sure to visit Menjangan Island (Deer Island in English), a pristine, uninhabited island full of wildlife. The island can only be accessed by boat, you can either go to the Labuhan Lalang harbor and take a boat tour from there or book one of the package tours prior to leaving.
Your rental car can be dropped off by the harbor. The pricing for a snorkeling boat tour is around $US 30.

Pulaki Temple
The area around Pemuteran is home to many Hindu temples, the most notable being the Pulaki Temple. Apart from the monumental architecture and panoramic ocean views, Pulaki Temple is famous for being home to lots of local monkeys. Stroll around while observing the playful animals.

Don't let go of your belongings, as cute as the monkeys are, they can get very curious about your backpack, camera or snacks. Once they get a hold of your things, it's very hard to get them back.

Pemuteran Beach
After a long day, head to the Pemuteran Beach and relax along the splendid shore. Sunbathe on one of the sunbeds, go for a dip in the ocean or catch one of the snorkeling tours directly from the beach.

Warung Bali Re
For a delicious lunch or dinner, head to the local Warung Bali Re. This cozy family-run eatery serves a wide array of traditional Indonesian dishes, and is located just minutes from the ocean.
The restaurant is open daily between 8 AM and 9 PM.

Sun Suko Boutique Retreat
Luxury seekers can book a room at the Sun Suko Boutique Retreat. The prestigious 4-star hotel features elegant rooms, an outdoor pool, a pool table, and a colorful garden. The property is located near the beach and less than 3 kilometers away from the Pulaki Temple.
A private car park is available at no extra cost.

Kubuku Bali
There are plenty of budget-friendly guesthouses, boutique hotels and affordable stays around Pemuteran. One of the best cheap stays in Bali has got to be the Kubuku Bali.
The property offers well-equipped rooms, exceptional service, an outdoor pool, and a variety of fun activities. Not to mention the location just 200 meters away from the ocean, all without breaking the bank.
A free car park is available.

Next on your Bali itinerary: Lovina Beach, 1 hour

Lovina Beach
Photography by Michelle Maria.

Continue east along the coastal road until you reach Lovina Beach, a city famous for sighting dolphins, diving, and its black sand beach.

Is Lovina worth visiting?
Lovina Beach may not be your typical postcard-like beach with golden sand. The fact that the sand is black, as well as the Lovina's location, make the beach practically free from tourists (except peak season).

Those who have been to Bali before might know how frustrating it can be to find a secluded beach, and Lovina Beach is one of them.

Dolphin watching
When in Lovina, an absolute must is taking a dolphin watching boat tour. These tours start before sunrise and take participants around the spots frequently visited by dolphins as well as other fascinating marine life, including whales.
Tickets start at as little as 100.000IHR (5 EUR) per person.

Aling Aling Waterfalls
Adrenaline junkies should most definitely drop by the Aling Aling Waterfalls, only around 20 minutes away from Lovina Beach.
After paying a small entry fee (below 1 EUR per person), travelers can admire four monumental waterfalls and trek through the vibrant jungle.
You can even jump from the top of the falls, though it is necessary to pay one of the local guides if you're planning to jump or swim in the natural pools.

Diving & Snorkeling
Lovina is another hotspot for divers and snorkeling fans, as the waters near the village are filled with fascinating diving sites, such as the Lovina Reef. Consider booking a diving tour or a snorkeling day trip with Permai Scuba Dive, an operator based in the heart of Lovina.

Lovina Beach
Cool down with a swim in the ocean at the local Lovina Beach. The black sand beach is one of the nicest in this part of Bali, and it is the starting point for dolphin-watching tours and snorkeling boat trips.
Rentalmoose order tip: Visit the nearby eateries and cafes where you can enjoy refreshing kopi (favorite local coffee).

Next on your Bali itinerary: Mount Batur, 1 hour 40 minutes

Mount Batur
The monumental Mount Batur is an active volcano that last erupted in 2000, photographed from Sari Restaurant.

Leave Lovina Beach and turn south inland after following the coast for roughly half an hour. You will reach the striking Mount Batur a little over an hour and a half hours from departure.

What can you do at Mount Batur?
Mount Batur is an absolutely spectacular active volcano in the northeast of Bali, surrounded by dramatic scenery and a large lake. It is a total change of scenery compared with the island's coast, contributing to Bali's diverse landscape.

Sunrise Trek
There is a wide variety of tours you can take to explore the volcano further, such as a Jeep tour or a hiking tour. The most unforgettable tour, and the best way to see the volcano, has got to be the Sunrise Trek.
The hike begins early in the morning, it takes around 2 hours to trek up in complete darkness until you reach the top. You can then observe the dramatic sunrise from the best spot on the island, recharge with a small breakfast and hike back down before noon.

Sari Mountain View Restaurant
Enjoy one of the best views of the volcano while indulging in delicious cuisine at the Sari Mountain View Restaurant. The eatery offers a wide selection of dishes at the buffet and unbeatable views of Mount Batur and the Batur lake.
Open daily between 9 AM and 7 PM.

Batur Hot Springs
Afterward, head over to the peaceful Batur Hot Springs by the Batur lake. A dip in the natural hot springs is the perfect way to relax after an exhausting day of trekking.

Admire the scenery from the pools or enjoy a drink in the swim-up bar. The springs are open daily between 7 AM and 7 PM. Admission costs below 15 EUR per person.

Senetan Villas
You can spend the night at the luxurious Senetan Villas, just 20 minutes away from Mount Batur. The resort features beautiful, well-equipped villas with private pools, cozy bungalows, upscale dining and a wide array of activities such as complimentary bicycle hire.
If you chose to stay here, consider going to Ubud before heading off to Candi Dasa. A free car park is available.

Bintang House
Traveling on a tighter budget? Consider checking in at the Bintang House, a charming property right at the foot of Mount Batur. The guest house features cozy ensuite rooms, a shared kitchen, and a colorful garden.
A complimentary car park is available.

Next on your Bali itinerary: Candi Dasa, 1 hour 20 minutes

Candi Dasa
Lempuyang Temple. Photograph from Wikimedia Commons.

Is Candi Dasa worth a visit?
The region is still largely undiscovered by tourists, compared to spots such as Kuta or the Uluwatu temple, though it is most certainly worth adding to your Bali itinerary. Some of the best attractions include the Pura Goa Lawah Temple,

Pura Goa Lawah Temple
Make sure to visit the Pura Goa Lawah Temple, one of the most important Hindu temples on the entire island. The shrine dates back to the 11th century when it was first built around a bat-filled cave.

If you are afraid of seeing thousands of bats flying quite literally everywhere, Pura Goa Lawah may not be the best pick for you. It's best to visit the temple after sunset, when you can witness hordes of bats leaving the natural cave.
Admission costs around 15000 Indonesian Rupiah (0.9 EUR).

Lempuyang Temple
Another must-see just 40 minutes out of Candi Dasa is the picturesque Lempuyang Temple. Apart from being a place of worship, this Hindu temple is very popular among photographers.

The temple's monumental gates overlook the Mount Agung volcano. Wander around the temple, find the best shot and post it online using #Rentalmoose.
There is no entrance fee to visit the temple, but it's recommended to leave a small donation around 20000IDR (1.2 EUR).

Diving- Amed Beach
If you have the extra time, you can detour east for around an hour one-way to Amed Beach, a colorful playground for divers.

Book a dive with one of the local operators that will take you around the best sites. Alternatively, you can head to the beach itself where you will find numerous boats that will take you on a snorkeling tour or a wildlife-watching cruise instead.

Next on your Bali itinerary: Ubud, 1 hour 10 minutes

Ubud
Tegalalang Rice Terraces.

Head west towards Ubud, one of the most frequently-visited spots in Bali. The drive is a little over an hour, and seeing the famous rice paddies is a must on any Bali itinerary.

Tukad Cepung Waterfall
Before you get to Ubud itself, you can make a slight detour and watch the otherworldly Tukad Cepung Waterfall. Drop your rental car off at the car park and follow the stairs until you reach the cavern and its stunning waterfall.

The hike, although absolutely worth it, can get exhausting for the elderly or tourists who are not in the best shape.
There is an entrance fee of 10000IDR (0.6 EUR). Open daily until 5 PM.

Tegalalang Rice Terrace
Another stop worth making around 10 kilometers from Ubud is the famous Tegalalang Rice Terrace. The picturesque hillside features breathtaking, green landscapes and, of course, rice paddies.

Adrenaline junkies can enjoy the views from the famous Bali swing, or zipline across the fields. Don't forget to snap a photo of the popular rice paddies!

Goa Gajah
The Goa Gajah is a temple located inside of a natural cave, dating back all the way to the 9th century. It's the perfect spot to brush up on some of the local history by observing the ancient cravings in the peaceful cave. The temple is very popular among tourists, it's best to go either right after the opening time or directly before the closing.
The cave is open between 8 AM and 4:30 PM. Admission costs around 15000IHR per person (0.9 EUR).

Gianyar Night Market
Street food lovers and passionate shoppers should most definitely visit the Gianyar Night Market. The vibrant market is lined with vendors selling all sorts of delicacies, souvenirs, clothing, fresh fruit, and accessories.
The stalls open daily after 3 PM and most remain open until 10 PM.

Next on your Bali itinerary: Denpasar, 40 minutes

Drop-off
For maximum convenience, drop off your rental car directly at the Ngurah Rai International Airport prior to leaving. Browse through car rental companies that support airport drop-off via Rentalmoose.

Don't have a car you can take on a road trip in Bali? No problem!
Don't forget to book your rental car via Rentalmoose for your next adventure. On our platform, you can find the top rental companies at the best price, along with tens of curated travel guides around the globe. Get your car from Rentalmoose!
We plant a tree for every booking made with our platform.
Post your pictures from your Bali road trip online using #Rentalmoose! Our favorite ones will be featured in the upcoming blog posts.