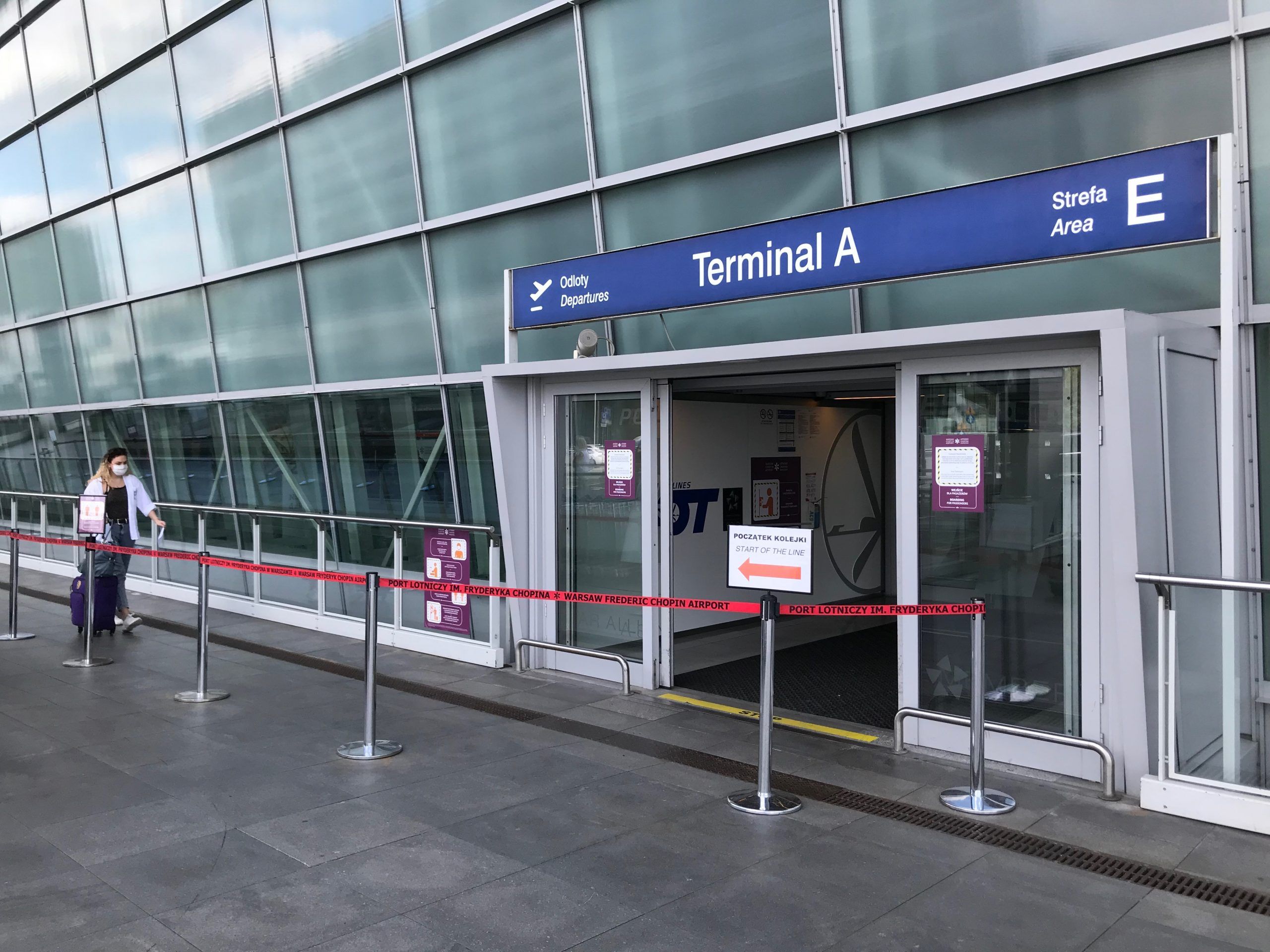 As countries around the planet are beginning to reopen for international tourists, there is still a level of uncertainty regarding traveling during the coronavirus pandemic.
The travel industry has been hit hard by the COVID-19 pandemic. Hotels, airlines, and car rental agencies all across the planet had to pause welcoming customers for three months. Today, as the case numbers are slowly decreasing and travel restrictions are vanishing, vacation-goers are already planning their next adventures.
In this blog post, you will find out:
Which countries can you travel to?
Touristic travel within the European Union is possible, though some EU-member states have introduced extra safety measures amid the coronavirus.
As of July 2020, EU-citizens can freely fly to these EU-members without any limitations:
Belgium
Croatia
France
Germany
Hungary
Italy
Sweden
Switzerland
This, however, most certainly doesn't mean that these are the only countries EU-citizens can go to. Other nations within the European Union have introduced extra measures for tourists. International travelers are allowed as long as the specific measures are followed.
As of July 2020, EU-citizens can fly to these EU-members with some limitations:
Austria
Bulgaria
Cyprus
Czech Republic
Denmark
Estonia
Finland
Greece
Ireland
Latvia
Lithuania
Norway
Poland
Portugal
Romania
Slovakia
Slovenia
Spain
The Netherlands
What kind of limitations are in place for these countries? This depends on each country individually. Below are the flight limitations of some of the most popular tourist destinations in Europe.
Greece
Greece, for example, requires travelers to fill out a Passenger Locator Form up to 48 hours before coming. Once the form is filled out, you will get an e-mail with a QR code, which then has to be shown to airport personnel upon arrival.
Travelers are then either able to leave the airport directly or are required to enter the COVID-19 testing area. In this case, the passenger has to undergo 24-hour self-isolation at the hotel (it has to be at the address that they've filled out in the locator form).
Once the results of the test are available, passengers are either able to finish self-isolation or, if the test is positive, they have to isolate for 14 days.
Some of the border crossings remain closed, and visitors may be required to get a coronavirus test upon arrival by land or sea, depending on the individual crossing. Ferry boat services between Greece and Turkey are suspended as of July 2020.
Plan your next road trip in Greece and be inspired by these Rentalmoose travel guides.
Cyprus
Cyprus classifies every country in one of three categories: passengers from a Category A country only need to fill out a declaration upon arrival, while passengers from B category countries have to get a coronavirus test in their home country prior to the departure and produce a negative result.
If your country doesn't offer coronavirus tests, you can get tested at your own expense once you arrive in Cyprus. Check this list to see the current country categories.
All passengers arriving in the Republic of Cyprus have to fill out the Cyprus Flight Pass form.
Planning to go to Cyprus? Check out this Rentalmoose travel guide to see the best attractions around the island.
Italy
Italy had the most cases out of any European nation and became the second epicenter of the coronavirus after China. Today, the country is on its way to recovery. The country is welcoming international visitors from EU-nations, as well as a handful of other countries such as Japan, Korea, Canada, or Thailand.
International tourists visiting Puglia, Sardinia, Sicily, or Calabria, must fill out a Health Declaration Form upon arrival.
If you're planning your Italian road trip, take a look at this Rentalmoose guide to the South of Italy.
Spain
Spain has opened its borders to citizens of EU-countries, as well as Monaco, Andorra, and members of the Schengen agreement, back on the 21st of June. On top of those, citizens of these countries can travel to Spain:
Australia
Canada
Georgia
Japan
Montenegro
New Zealand
Rwanda
Serbia
South Korea
Thailand
Tunisia
Uruguay
Keep in mind that all passengers must fill out a Health Control Form prior to their arrival in the country. Check out this informative video for more details.
France
France, much like Spain, is open for EU-citizens, members of the Schengen Area, as well as tourists from Australia, Canada, Georgia, Japan, Montenegro, Morocco, New Zealand, Rwanda, Serbia, South Korea, Thailand, Tunisia, Uruguay, and the United Kingdom. International travelers coming to France from those countries do not have to undergo compulsory quarantine or fill out any kind of declaration.
International visitors coming to France from other countries must fill out an International Travel Certificate prior to their arrival and are subject to quarantine or isolation.
You can check the current travel restrictions for all European nations via this website. To check flight restrictions for other nations, use this interactive platform by IATA.

Here's how COVID-19 affected car rentals
It is no secret that the pandemic has affected the way we travel, both by airplane and in a rental car. Here are some of the new post-COVID policies implemented by car rental companies worldwide.
Flexibility- before the booking
Major car rental companies such as Avis or Enterprise have waived existing cancellation and rebooking fees. If your trip is affected by travel restrictions, you can either re-schedule for a later date or cancel the car rental booking completely.
At the rental desk
When collecting the keys to your rental car, you will see extra health measures introduced during the pandemic.
The customer will likely be separated from the employee by a glass panel
Social distancing is practiced
everyone is required to wear masks
The desk itself is disinfected regularly
Car rental companies have introduced new "Safety and Cleanliness Pledges" to demonstrate their enhanced health measures. You can find a car rental company's safety pledge on its official website.
In the rental car
A rental car is one of the safest ways of getting around your holiday destination. Local governments often encourage tourists not to take public transport and recommend using private vehicles instead, all to lower the risk of infection.
Rental cars are thoroughly disinfected after each hire. In their Safety Pledge, Enterprise list out over 20 high-touch points in a rental car that are completely cleaned after every customer. These include, of course, the steering wheel and gear shift, as well as the trunk release and steering column.
Is flying during the coronavirus pandemic safe?
Warsaw Chopin Airport is still eerily empty, despite resumed international flights and cheap tickets.
Despite countries opening up for international tourists, many people question whether flying during the COVID-19 pandemic is safe. The reality is that, of course, spending time at airports and in airplanes is a lot riskier than staying home. Scientists still don't know a lot about COVID-19, and there isn't any vaccine or drug that can prevent it.
There is, however, a wide array of new safety measures and precautions that are introduced both at airports and on airplanes to reduce the risk of becoming infected by the coronavirus.
How has COVID-19 changed procedures at airports?
Only passengers are allowed at airport terminals
Passengers will see changes the moment they arrive at the airport. At the Warsaw Chopin Airport, for example, only passengers are allowed to enter the terminal. Families can no longer enter the building to pick up their loved ones from arrivals, and instead they have to wait at the car park in front of the terminal.
To ensure that only passengers are within the terminal, most of the entrances are closed. The open entrances are supervised by personnel who check the passenger's boarding pass before letting them inside the terminal. The personnel carries out random temperature checks when entering the terminal, too.
Masks are obligatory
Keep in mind that passengers are obliged to wear masks at the airport. If you happen to forget a mask, you can purchase one from vending machines set up in front of the building. Passengers without a mask will not be allowed into the airport terminal.
Hand Luggage Policies
Once inside, you might have to check in your hand luggage depending on the airline you're flying with. Lufthansa, for example, has limited the amount of hand luggage permitted inside the cabin to just one piece per passenger. However, as the airline always permitted two bags and a personal item, compatible hand luggage can be checked in at no extra cost. Click here for more info.
The rest of the process at the airport remains largely the same. There are still passengers squishing in tight lines when queueing to the security checks, and most of the shops and restaurants remain open. There are frequent announcements to remind passengers about social distancing, wearing masks, and washing their hands.
Airports are frequently disinfected, and everyone inside the building must keep their masks on. You may only take your mask off when eating or drinking.
There are signs and posted all around the airport to remind the passengers to wash their hands, wear masks, and practice social distancing.
Boarding
When boarding your flight, you might have to show a previously-filled location card, depending on the policy of the country you're visiting. Save time and check whether your holiday destination requires passengers to fill out location forms before leaving via Re-Open Europa.
How has COVID-19 changed airplane travel?
It was crucial for airlines to introduce new precautions to stop the spread of COVID-19, as airplanes are high-risk environments where the virus could spread easily.
Obligatory masks & staying in your seat
Everyone on the plane is required to wear a mask unless eating or drinking. What's more, passengers are no longer allowed to walk around the aircraft (i.e. to talk to a friend who's sitting in a different row). If you wish to go to the bathroom, you have to notify the airplane crew first and get permission from them.
Onboard services are altered to minimize contact between the staff and passengers.
Empty middle seats
At first, the seats were supposed to be assigned in a way that allows passengers to maintain a safe distance between each other, leaving the middle seats empty and reducing the cabin capacity. The idea of social distancing by leaving the middle seats empty was quickly rejected by IATA among other organizations claiming that it was an unnecessary measure.
Disinfecting the aircraft
Airlines have also drastically improved their sanitation protocols, adding more frequent disinfection and deep cleaning all of the aircraft fleet. Some experts, however, still recommend taking your own disinfectant wipe and wiping down your seat and tray.
The air inside the cabin
What's more, airplanes are equipped with highly-efficient HEPA filters that clean the air within the cabin. As a result, the quality of the air is as sterile as the one in a hospital's operating theatre.
A4E reassures passengers that airplanes are still the safest way to travel, even during the pandemic. These claims are supported by IATA's statements that the risk of transmitting the virus onboard an airplane is low, and wearing masks by everyone in the cabin is enough to keep passengers safe. There is little evidence of coronavirus infections happening onboard airplanes.
Safety precautions upon arrival at your destination
Safety measures at arrival vary depending on the country you're visiting. In general, you might have to show your previously-filled locator form, or get your temperature checked.
Most EU-countries do not require citizens of other EU-members to undergo quarantine upon arrival. Use the Re-open Europa platform to check the exact arrival procedures for the country you're visiting.
What can you do to minimize the risk of getting infected by the coronavirus while traveling?
Although airlines and airport personnel have added extra measures to ensure flying remains the safest way of traveling, there are some extra tips and recommendations for passengers. Here are some of the best tips to stay safe when traveling by plane during the coronavirus pandemic:
Cover your face and nose with a mask at all times, on the airplane as well as at the airport. Do it for your own good, not just because it's required.
Wash your hands frequently. Good hygiene is the absolute foundation of sanitation.
Wipe down your airplane seat and tray table before you use it.
Avoid touching your eyes, nose, and mouth.
If you have any symptoms (flu-like symptoms, cough, fever, difficulty breathing) seek medical help immediately.
Practice social distancing. During air travel, you are bound to be in close proximity with multiple people.
Traveling during the coronavirus pandemic is a bit different than what we're all used to, though it most certainly isn't impossible. As countries continue opening up for tourists, airlines, car rentals, and hotels are all providing incredible discounts and unbeatable deals to encourage tourists to travel once again.
Are you planning to travel somewhere this year? Be sure to check out our Rentalmoose travel guides to help you plan your ideal road trip.