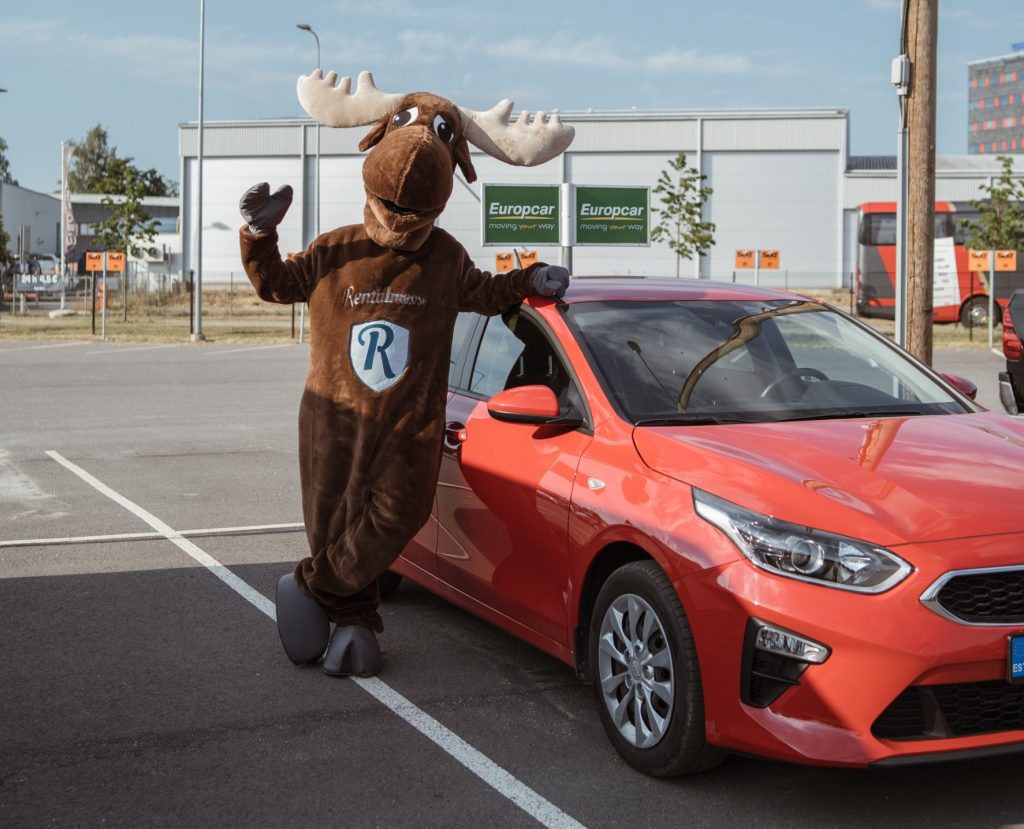 Hi there, I am Rentalmoose! I'm happy that you found your way to the rentalmoose.com website to find your next rental car.
Here, you can compare offers from global and local rental car companies across thousands of stations. Rentalmoose.com is a car rental broker, I do not own the car fleet nor counters at the pick-up and drop-off locations.

If you're planning to rent a car on your next trip, you have come to the right place. Let's have a look at some of the important things that you should consider before renting a car in your desired location.
Trip plans:
Driver and traffic:
Trip plans
Purpose of my trip
First, let's get started with planning the trip. You probably have an idea what kind of trip is waiting for you ahead.
Knowing the type of your trip will help you sort out what rental car you need. Below are a few examples of the trips you could have:
Beach holiday, not a lot of driving 
Active holiday (golfing, surfing, skiing, hiking etc)
Visiting different cities and sightseeings, lot of driving
Business, need to quickly get a car from the airport
Type of car I need
You can choose the right car for your trip according to:
 how many people you are traveling with
what type of car you require
how much room you need for your luggage or any extra equipment (ski racks, for example)
If you're planning to drive a lot, you should consider the car's comfort and fuel economy. If you are looking to rent a fuel-efficient vehicle, diesel cars can be the ideal choice. 

If you won't be covering long distances, consider renting a hybrid or an EV for your trip. You will help to lower the carbon dioxide emissions on our planet.

That way, the air is fresher to breathe in both cities and nature. I like to breathe fresh air, and I'm sure you do too. Did you know that I will plant a tree for every rental car booked via Rentalmoose? 
You can change your carbon footprint today and book your next rental car through rentalmoose.com. Small changes can have a big impact 🙂
While making your booking, you can choose the right model which suits you best. Same with fuel type. Click here to learn more about the booking process.
Return at a different location & drive across borders
 When planning your trip, you can get creative with the route! Lots of car rental companies permit cross-border trips and returning the car to a different location. 
In most cases, a cross-border trip or return at another location comes at an extra fee. That fee will depend on the region as different return locations and cross borders have different fees set by each supplier.
You see the exact fee during the rental car booking process.
Driver and traffic
Lastly, it's important to take a look at the driver requirements and check the traffic direction in the country you're going to.
Driver ABC for renting a car
In this section, we are going to cover the key requirements for drivers renting a car.
driving license
age restrictions
additional driver
Driving license
 I am from Scandinavia, Northern Europe. With an EU-issued driving license, you can drive across the EU without the need for an International Driving Permit (IDP).
Vice versa, when you are coming from outside the European Economic Area, you might need IDP in some countries within the European Union to be eligible to drive.
International Driving Permit
 However, things will change rapidly when you are driving outside the European Economic Area with your National driving license.
What is an International Driving Permit?
The National Road Administration issues international driving permits pursuant to the 1968 Vienna Convention on Road Traffic.
An international driving permit is a booklet in the A6 format that complies with all the requirements set by the convention mentioned above. 
An international driving permit – which is essentially a translation of your National driving license into French, English, Spanish and Russian – may be required in order to drive a power-driven vehicle in countries not belonging to the European Economic Area.
It should be remembered that an international driving permit is valid only alongside a National driving license. It is issued based on a valid National driving license with a validity of three years. 
If your domestic driving license is set to expire within three years, the international driving permit is issued with the same term of validity. You can find your expiration date on your license.
How should I get an International Driving Permit?
The following documents must be submitted to a service bureau of the Road Administration:
an identity document;
a photograph (min. size 35 x 45 mm);
a payment confirmation (state fee).
An international driving permit is replaced when it expires, becomes invalid, the holder's data or the category of the vehicle for which the right to drive was granted changes, or when it is not possible to recognize the holder from the photo.
If the international driving permit is lost, stolen, or destroyed, you must submit an explanatory letter or proof from the police or rescue board and the documents and photo required for the application. 
Previously issued valid international driving permit is repealed as of the date of the written notice of the holder of the driving license.
Reference from https://www.mnt.ee/eng/driver/driving-licence/international-driving-permit
Important notice regarding IDP when renting a car
 Some car rental providers don't rent cars out without an IDP. Please read through the T&Cs when booking your rental car.
You can check out this blog post to learn all you need to know about International Driving Permits.
Age Restrictions
Young driver fee
When I was young, I traveled with my fellow friends and wanted to rent a car as most countries in the world permit 18-year-olds to get a driving license.
However, different restrictions apply when renting a car. A Young Driver fee is usually applied for drivers who are between 21 and 25 years old(sometimes the age differs depending on the supplier, location, and car category). Very few car rental companies rent a car to drivers under 21.
Senior driver fee
Drivers older than 65 might have to pay a senior driver fee. 

Young and senior drivers have an extra fee that is applied on top of the rental quote unless stated otherwise. Be aware of the fee, it can be charged either:

During the booking process
When picking up the rental car.
In the next section, you will see where fees will be visible when making a booking.
Rentalmoose insider tip: Always read the rental company's terms and conditions to avoid unpleasant surprises later on.
The age restriction applies to all authorized drivers as well, not just the renter!
Additional driver
Do you want to drive the entire time? If it's a long-distance trip, you might get tired at some point. In that case, it's best to add a second driver (or more) to your booking.
Additional drivers need to be approved in the rental agreement. All driver requirements will apply to additional drivers, too (IDP, age restrictions, etc.).
Additional drivers need to show up when picking up the car and provide a valid driver's license and an ID or passport, depending on the region.
Additional driver can be registered either:
During the online booking process or;
When picking up the car at the car rental pick up desk.
An additional driver fee is applied on a daily basis during the entire rental period. The fee depends on the car rental company. 

Rentalmoose insider tip: Always read the car company's terms and conditions to be aware of any fees. Check out this blog post to learn more about common car rental fees.

Traffic
Make sure to check the traffic direction and local traffic laws and regulations, especially if it's your first time visiting the country.
As I come from Scandinavia, I was completely lost for the first hour of driving in London as the traffic was opposite of what I was used to.
Here is a list of left- and right-hand traffic. 
At first, driving on the other side of the road can feel confusing. I can assure you that you will get used to it quickly.
That's about it! If you have made your plans, let's get ready to make the rental car booking for your upcoming trip.