Driving in Mexico can seem a little overwhelming at first. Check out our comprehensive guide, ideal for those who are planning to drive in Mexico!
There is so much to see in Mexico. Wonderful attractions, such as ancient Mayan ruins, are scattered all over the country. If you're planning to make the most of your trip, the best way is to travel within the country by car. That way, you can freely move between different cities and regions in Mexico.
A Comprehensive Tourist Guide To Driving In Mexico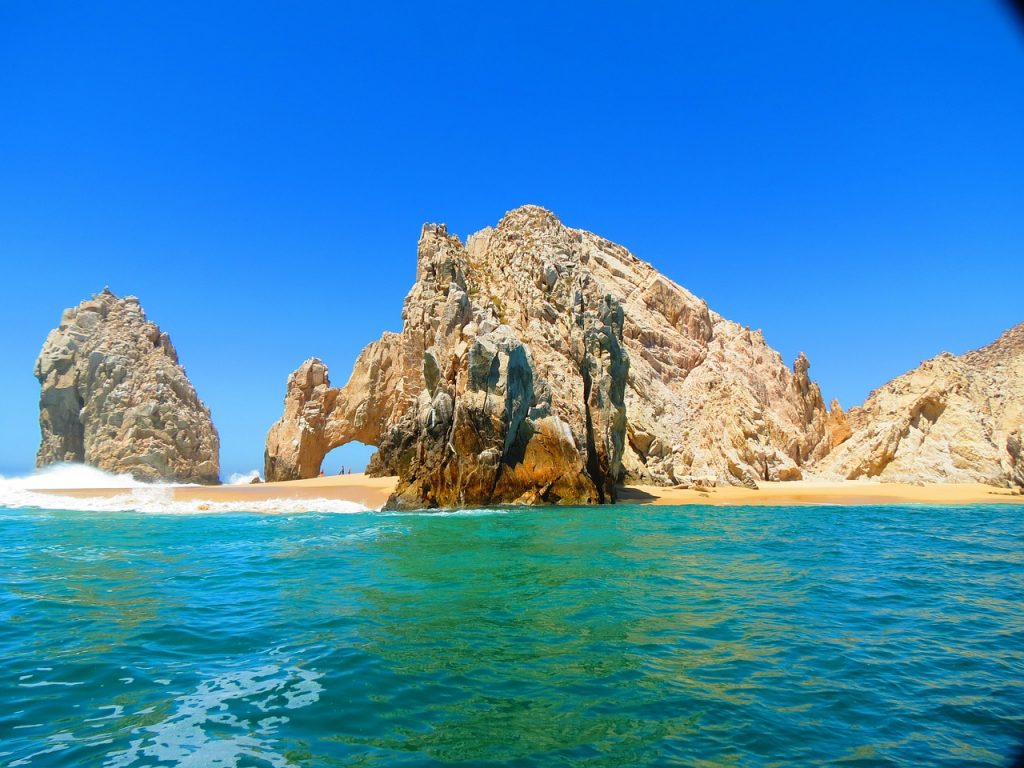 Can Foreigners Drive in Mexico
Yes! International tourists are permitted to drive in Mexico. Naturally, you have to meet the local laws to be eligible to drive here. In practice, this means the following.
You need to have a valid driving license. You only need an International Driving Permit if your domestic license is not in English. If your license is only in Japanese, for example, you'll need to obtain an IDP.
Can You Drive In Mexico With A US License
Yes! As mentioned above, you can drive in Mexico with a foreign driving license as long as it's in English. If you own a US-issued driving license, you can freely use it when driving in Mexico.
Requirements To Rent A Car in Mexico
If you're planning to travel between different cities in Mexico, it's best to rent a car for your trip. You can use Rentalmoose to browse through rental cars across over 15 000 locations worldwide. We only offer cars from trusted & verified suppliers.
Rentalmoose insider tip: Renting a car in Mexico? Don't forget about proper insurance! Your credit card insurance may not provide coverage in Mexico.
The minimum age to rent a car in Mexico is 21. Drivers between 21 and 25 years will likely be charged with a young driver fee. This daily fee will be added on top of your rental quote.
In addition, most rental companies will require the renter to have at least 2 years of driving experience. This is verified by the issue date on your license.
The vast majority of rental companies in Mexico will require a credit card issued under the renter's name. Debit cards are often not accepted.

Is It Safe To Drive in Mexico
To be completely honest, that depends. Safety remains a concern for many international tourists visiting Mexico. Tourist areas such as Cancun are perfectly safe. The same goes for the vast majority of the country. Drug violence remains a serious problem in the country, and it's best to stay up to date on local news.
There are some areas that are not recommended to visit, such as Toluca Highway. It's often referred to by locals as the carretera de la muerte, which translates to the Highway of Death. The name is pretty self-explanatory. You may want to drop it from your itinerary.
That said, you should always be vigilant and aware of your surroundings, just like any other country you travel to.
There is absolutely no need to freak out. You can find some helpful tips for driving in Mexico below.
Tips For Tourists Driving in Mexico
Check out the information below to prepare you to drive in Mexico for the first time.
Stay vigilant
Avoid driving at night
Take cuotas (toll roads)
Look out for topes
Stay Vigilant
Naturally, you always want to be vigilant and fully aware of your surroundings when traveling abroad. The same goes for driving in Mexico. There is absolutely no need to panic and freak out that something bad will happen.
Simply stay aware of what's going on around you at all times. Just like you would anywhere else.
Avoid Driving At Night
A couple of decades ago, this piece of advice would refer to banditos- local gangsters who would rob drivers, especially in remote areas during the night. Over the last years, the number of banditos has dramatically decreased.
The main reason you should drive in Mexico during the day is actually the quality of roads. Major toll roads (we'll get to those in a second) are well-paved. The same cannot be said about side roads, especially in remote parts of the country.
If you do happen to break down in the middle of nowhere, you may have to wait until daytime for assistance to arrive. That's why it's best to simply avoid driving at night altogether.
Take Cuotas, or Toll Roads
At first, you may think that this is related to banditos or drug-related violence, like the advice to drive during the day. However, it's recommended to stick to cuotas, or toll roads, due to the quality of roads. Cuotas tend to be well-paved, unlike minor streets. The difference is even more apparent in poorer regions of Mexico.
Look Out For Topes
Topes are speed bumps. They can be found all over Mexico, especially on busy highways and in big cities. You may expect speed bumps to be painted in bright yellow to ensure they're visible. That's not exactly the case.
In reality, many topes remain completely unmarked. As a result, they're very difficult to see. Some topes are built by locals, hence seeing them is even more challenging. If you hit one going too fast, you may require roadside assistance. Look out for topes!
Know The Traffic Laws When Driving in Mexico
This is an absolute no-brainer. Be familiar with the traffic laws in Mexico, both the official ones as well as the unwritten ones. Let's go over both of them.
Mexico Official Traffic Laws
The legal driving age in Mexico is 18
Every occupant in a car needs to have seatbelts on
Drink-driving is a crime. The legal limit is 0.08%
Using a phone while driving is forbidden, unless with a hands-free kit
Left-hand highway exits- Highways in Mexico have areas where drivers can safely stop and make a u-turn past their desired exit
Call 911 in case of emergency
Call 074 for roadside assistance- Los Angeles Verdes (more on that below)
Speed Limits in Mexico
Urban Areas- 40km/h
Open Roads Outside Urban Areas- 80km/h
Highways- 100-110km/h
First and foremost, be familiar with the official laws as well as the speed limits.
Unwritten Traffic Rules in Mexico
An oncoming vehicle flashing their headlights at you is a warning to slow down. The first vehicle to flash their lights has the right of way. If someone is flashing their headlights, you are expected to yield
Left turn signals can mean one of three things- the car in front is turning left, letting you know that there is space to overtake, or taking the right-hand side exit to then make a left
It is common to drive on the shoulder to make more space for overtaking vehicles. Expect to see overtaking vehicles on your lane, and use the shoulder to accommodate them
As mentioned above, many speedbumps are hard to see. Drive cautiously
Los Angeles Verdes- Roadside Assistance in Mexico
Knowing this is crucial for any tourist driving in Mexico. Los Angeles Verdes, or the Green Angels, are a fleet of green-colored trucks that provide roadside assistance. The personnel speak both Spanish and English, and will be able to get you back on the road in no time.
You can reach Los Angeles Verdes at 074, a 24-hour toll-free number. It's best to write this phone number down, just in case.
Note that Los Angeles Verdes only operate in the daytime and on major highways. This is yet another reason why you should avoid driving in Mexico at night and stick to toll roads.
Road Trip in Mexico- Travel Ideas
Mexico is full of fascinating places to visit, and going on a road trip is one of the best ways to see the country!
Road Trip Around The Yucatan Peninsula
This is by far our favorite road trip itinerary in all of Mexico. You set off in dreamy Cancun, and then drive south via Tulum and through to San Cristobal de las Casas. Then, you'll make your way back to Cancun via the west coast of the Yucatan Peninsula.
This is a truly unforgettable road trip. Expect lots of driving in Mexico, as there's plenty to see!
Day Trips From Mexico City
The region around Mexico City is truly fascinating. You can rent a car from the capital and go on multiple day trips, or combine them all into one grand road trip. Check out our curated travel guide.
Tulum and its Surrounding Areas
If a road trip around the entire Yucatan Peninsula is too much driving, check out our favorite things to do in and around Tulum. There's more to Tulum than fancy resorts, and you won't want to miss out on any of that.
Cabo San Lucas and Baja California
Cabo is a fantastic destination in its own right. Check out our travel guide on the best things to do in Cabo San Lucas. We've included a few small road trip ideas around Baja California, too!