Weekend Getaway Through Northern Italy. Explore the best of it with our North of Italy Road Trip Itinerary.
Click here for detailed directions

Summary (click the red pins for directions) :

Milan to Lake Como– 51km (32 miles) – 1.7 EUR highway toll 📍
Lake Como to Bergamo– 62km (39 miles) 📍
Bergamo to Lago di Garda– 92km (57 miles)- 5.7 EUR 📍
Lago di Garda to Verona– 73km (45 miles), 2.2 EUR 📍
Verona to Venice– 116km (73 miles), 8.8 EUR 📍

360km (224 miles) in total
Tags: Travel guide, Italy, Drop-off at another location, South of Europe, Lombardy
This travel guide takes you on a 360 km Italian road trip starting in Milan, the fashion capital of the world, through picturesque regions of Lombardy to the Garda Lake continuing to Verona before finishing in Venice.

The road trip itinerary is divided into short sectors roughly an hour of driving each. Dedicate at least two full days to this road trip to have enough time to discover every point along the way.
Planning- Before You Leave
Before setting off on your road trip in Italy, take a look at some of the essential information listed below.
Why should I rent a car in Italy?

Italy is perfect to be discovered by a rental car, the country has moderate traffic outside cities and getting around by car is a lot more convenient than using trains or buses. Italy is perfect for a European road trip!

Your rental car can be picked up from different spots in Milan, such as the Milan Malpensa Airport, Milan Bergamo Airport, or the Milano Centrale Railway Station. Browse through available options on Rentalmoose.

When booking your rental car, do not forget to add excess coverage provided by Rentalmoose for extra protection.
After picking up the car, be sure to take check-in photos of the vehicle and qualify for a 50% discount from the excess cover fee.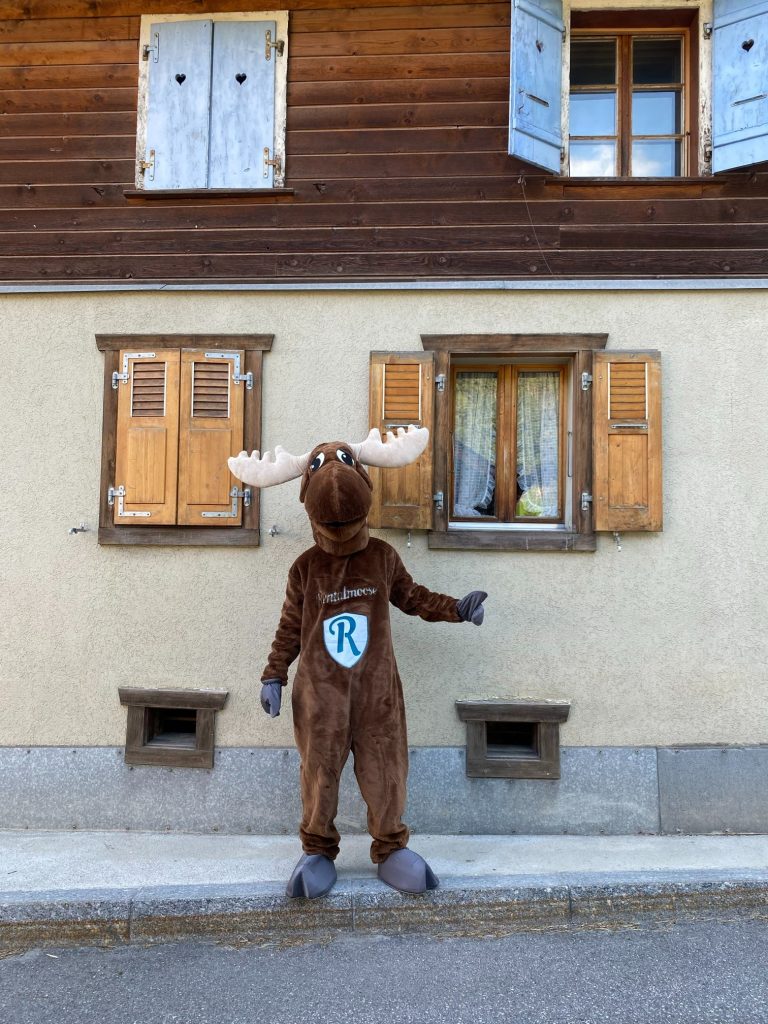 Can tourists drive in Italy?
You need an international driving permit to drive in Italy unless you are an EU-citizen. These can easily be obtained in your local country and are mandatory for non-EU driver licenses when driving in Italy. For more information on International Driving Permits, click here.
Driving in Italy for the first time might be quite a hectic experience. Getting around large cities is chaotic and driving around tight cobblestone streets can be a nightmare.
On top of all this, the locals don't really seem to be following the speed limits.

Speeding is common among drivers in Italy. Once you get caught, you will probably realize it was not worth it. Tourists in Italy have to pay the fine on the spot to the police and can additionally be charged by the car rental company.
Going up to 21km/h over the limit on the highway will cost you around 150 Euros, while breaking a "no-parking" rule will cost you around 80 Euros.
Traffic in Italy is on the right-hand side.
Road Trip Extensions
Travelers willing to explore Italy further can head south to Tuscany and the coastal southern tip of the country, extending their Italian road trip. Check out the Rentalmoose guides to Tuscany as well as the Sunny South of Italy and plan your great Italian road trip!
You can also experience a total change of scenery and head north into Switzerland. Drive across alpine mountain passes, ski in the world's most luxurious resorts and explore the absolute best of the Swiss Alps. Click here for the guide.
Fancy a different route? Check out this travel guide for a different, adventure-filled guide from Milan to Venice through Switzerland.
The Toll System in Italy
Keep in mind that highways in Italy are not free. The total cost of tolls for this trip does not exceed 20 Euros. You can find all paid highway sections in the country here.

Fees can be covered by cash and credit card directly at the highway entrance, or using a prepaid Viacard that can be purchased at gas stations and roadside shops.
When is the best time to visit Italy?
The perfect time to visit this part of Italy is spring (from late March until early June) and fall (September to November). As the peak of the tourist season is in the summer, most places will be too crowded for enjoyable sightseeing.

If you want to go for a swim in Garda Lake while avoiding massive crowds, I recommend going in late May just before the summer starts.
Now that you're all set, let's dive into your Italy road trip itinerary!
Milan
Milan Cathedral at night. Photo by Cococc/Pixabay.

The adventure begins in the fashion capital of the world, Milan. Pick up your rental car directly at the airport and head into this fascinating city.
What to see in Milan?
Piazza del Duomo and Milan Cathedral
Don't forget to visit the Piazza del Duomo right in the heart of the city. You can park your car just beside the square and take a short stroll to the Milan Cathedral.

Admire the beautiful facade or step inside for just 3 EUR per person [buy tickets here].

Grand Galleria Vittorio Emanuele II
Directly next to the Cathedral, you will see the Grand Galleria Vittorio Emanuele II. If you are a fan of luxury shopping, this Gallery is the perfect place for you.

Head into one of the numerous cafes and restaurants in the area. I personally recommend Signorvino, offering delicious pizza, cheese boards, and a perfect view of the Cathedral [Click here for the menu].

Next on your Italy road trip: Lake Como, 1 hour, 1.7 EUR highway toll

Lake Como
Lake Como. Photo from Pixabay

Take the A9 up to Como, a magnificent lake surrounded by the Dolomites. The area offers truly breathtaking landscapes, it is regarded as the most beautiful place in all of Lombardy.
What is worth visiting in Lake Como?
Enjoy the panoramic views from ground level in the cute town of Como, or take the Funicolare train up the mountain to Brunate and enjoy the scenery from above.

A return ticket costs just 6.7 Euros per person and can be purchased at the ticket booth directly before boarding the train.

Art enthusiasts can enjoy an exhibition in Villa Olmo, an impressive palace built in the late 1700s. Visitors can check out various exhibitions or admire the monumental architecture. This venue also features green gardens surrounding the villa that can be visited free of charge.

Al Veluu- Fine Dining by Lake Como
If you are looking for a very sophisticated culinary experience be sure to visit Al Veluu, a fine-dining restaurant just a short drive up the mountain west of Como. Signature dishes include fresh lake fish, juicy mountain cuts and incredible tiramisu. Take a look at the menu here.
Al Veluu also has luxury suites if you wish to spend the night near the lake.

Next on your Italy road trip: Bergamo, 1 hour 30 minutes

Bergamo
Bergamo's città alta. Photograph from Pixabay

How to get to Bergamo?
Whilst the fastest way to Bergamo is the A9/E64 highway which passes through Milan, there is a much more interesting route. It's a minor detour that will extend the trip time by just 20 minutes, though during the drive you will be able to experience the less-touristy side of Lombardy.

Take the SP342 directly from Como and follow it all the way through to the city of Bergamo. Along the way, you will pass through plentiful cozy villages filled with authentic trattorias and cafes undiscovered by tourists.

If you choose to take the faster route instead, there is an extra cost in the highway toll (4.50 Euros).

Armani Designer Outlet
Shopping freaks can take a small detour south of Como and visit the Armani designer outlet. Inside, you will find a wide selection of clothes and accessories from previous seasons. Some of the items are discounted up to 80% off the regular price!
What should you see in Bergamo?
The city of Bergamo is truly fascinating. Its incredibly rich history is reflected especially in Città Alta, the old part of town.
Visiting the Palazzo Della Ragione and Santa Maria Maggiore is essentially a must. Città Alta's are lined with many local shops, trattorias (a casual type of restaurant), and gelaterias (ice cream shops).
This part of Bergamo is best explored on foot, you can park your car practically anywhere along Viale Delle Mura. Parking spots that are marked using blue paint have to be paid at the nearest meter, while spaces marked in white are free of charge.

Pay a visit to Piazza Vecchia, the vibrant heart of Bergamo. A portion of ice cream from Caffé del Tasso is a must, as it is considered to be the best gelateria in town. It is one of the oldest cafes in all of Bergamo, it opened back in 1476! Once you're there, make sure to post it on social media using hashtags #rentalmoose and #caffedeltasso.
Next: Lago di Garda, 1 hour 20 minutes 5.7 EUR highway toll
Lago di Garda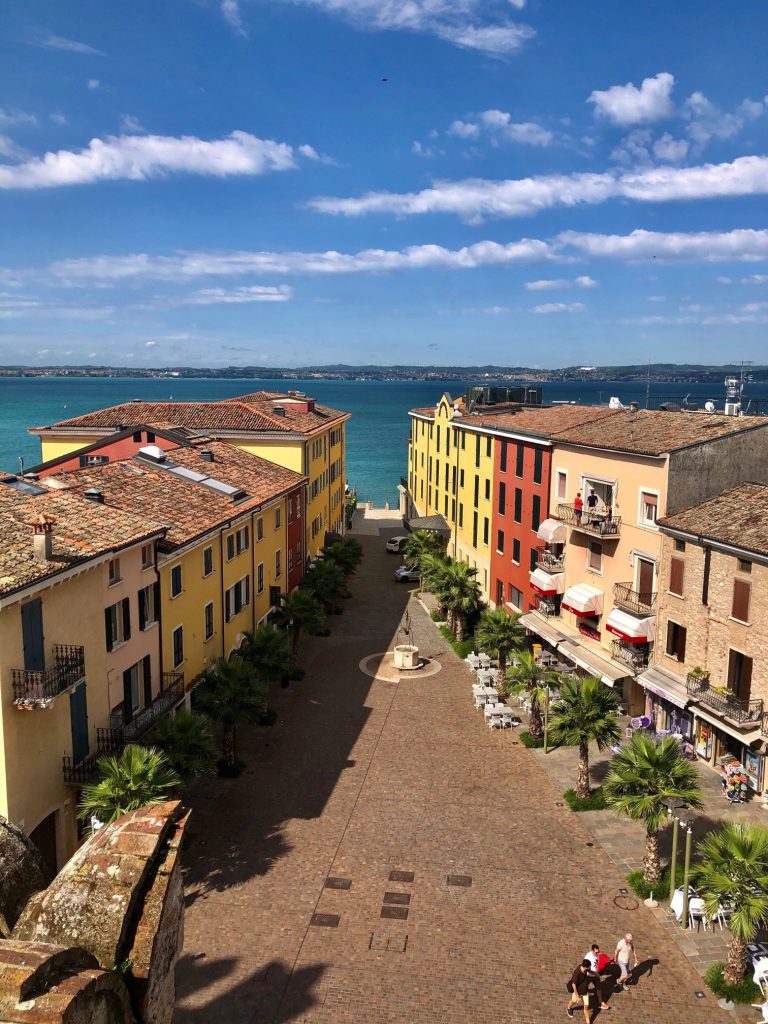 Garda Lake seen from Sirmione

Lago di Garda is the biggest and cleanest lake in all of Italy, it is the country's hotspot for family attractions and watersports. Some of the places worth visiting in Lake Garda include secluded beaches, Gardaland and the town of Sirmione. It's a must on any road trip in Italy.

Sirmione
The town of Sirmione is just off the E70 highway. Follow Viale Guglielmo Marconi all the way until you reach the castle, then turn left and leave the car at the carpark.

The historical part of town can only be accessed on foot. The 13th-century Scaligero Castle acts as the gate to Sirmione, and can be explored inside and out.

You can climb its tower and enjoy panoramic views of the lake from a higher point. Admission tickets to Scaligero Castle start at 5 Euros per person.

Where to stay in Sirmione?
Continue further into the town where you will find chic cafes and hotels. I recommend staying at Hotel Sirmione right in the very center of the town. Rooms start at 150 Euros per night, though there are frequent discounts.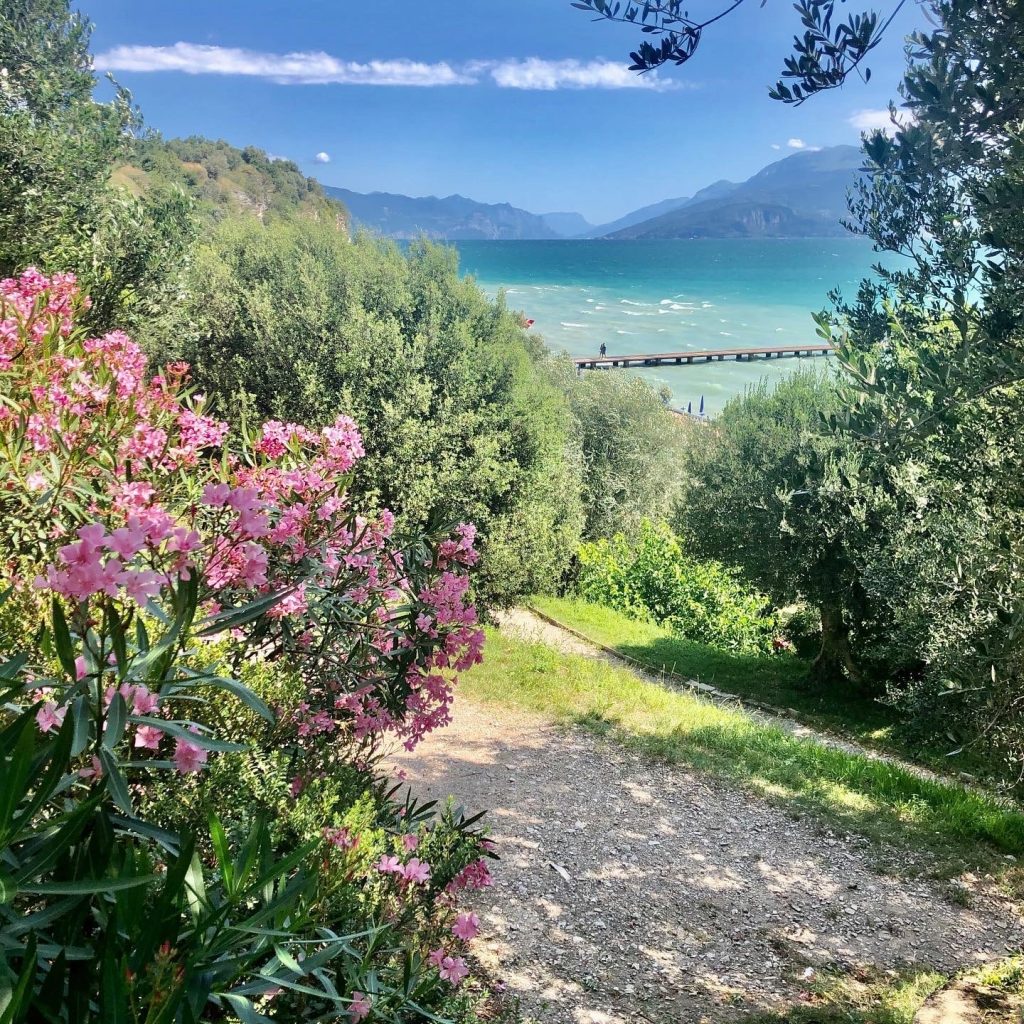 What are other attractions in Lago di Garda?
Thrill-seekers and families can spend a day at Gardaland, a theme park filled with rides for all ages, an aquarium and an upcoming Legoland water park (opening in 2020). Located on the south-west side of the lake, Gardaland is open all year round.

An entry ticket to the theme park costs 25 euros per person (and 16 euros for the aquarium), which is a good deal compared to other parks in Europe such as Disneyland or Europa Park.

The park often offers discounts during the off-peak season, so you can score entry tickets for an even better price.

If you are looking for a more relaxing way to spend your time in Lake Garda, consider going for a swim in Aquaria Thermal Spa, located within the town of Sirmione.

This spa and wellness complex is open daily and features thermal pools, saunas and a variety of massages and treatments. Entry tickets start at 39 EUR per person and can be purchased here.

Garda Lake is famous for its crystal clear water and a number of beaches. There are many to choose from but I strongly recommend heading to Parco Baia Delle Sirene.

It is a rather quiet beach in the eastern part of the lake, perfect for a swim or sunbathing. Admission starts at 6 Euros after 3 PM, click here for details on pricing.
Next on your Italy road trip: Verona, 50 minutes 2.2 EUR highway toll
Verona
Verona's Adige River. Photo by Henrique Ferreira via Unsplash.
Verona is the second biggest city in the Veneto region of Italy and definitely shouldn't be missed on any Italian road trip.
Driving around the central area of Verona can be a nightmare because of its tight one-way roads, lack of parking spaces and the overall amount of cars, so consider leaving the car at the outdoor car park in Piazza Cittadella and strolling around the area instead.
What to see in Verona?
Arena di Verona
Arena di Verona, the city's main historical attraction, is just a 5-minute walk from the carpark. The monumental colosseum is just as spectacular as the one in Rome, constructed back in 30AD.

You can walk inside the arena, where many public gatherings and events have been held for thousands of years. Check the official website for events during your visit.

Ponte di Castelvecchio
Continue to stroll through the city center until you reach Ponte di Castelvecchio, another true landmark in Verona. Situated on top of River Adige, this spectacular bridge is a part of Castelvecchio.
The bridge and castle date back to the 13th century and can act as a stunning backdrop for your photos. Step inside the castle which has been turned into a museum for just 6 Euros per person, tickets can be bought directly at the entrance.

Ponte di Castelvecchio. Photography by Paul Arps from Flickr.com

Juliet's House
As you keep walking East of the castle, you will find yourself next to Juliet's house. It was believed to be the house of Juliet from William Shakespeare's "Romeo and Juliet".

Although lots of people find this attraction overrated, along with proof that this was in fact not the real house of Juliet, it remains one of Verona's landmarks that's worth at least a quick peek.

Where is the best pizza in Verona?
This leg of the trip wouldn't be complete without trying real, Italian pizza. Where can you find the best pizza in Verona? I recommend going to Pizzeria Tutti Gusti, hands-down one of the best pizzerias in town.
Have you been there? Be sure to let us know in the comments if you agree with us. [Click here for the menu]

Next on your Italy road trip: Venice, 1 hour 20 minutes 8.8 EUR highway toll
Venice
Getting to Venice
The last leg of this road trip is a 120km drive from Verona to Venice via the A4 highway. There are massive multi-story car parks right by the entrance to the city, so don't worry about finding a spot.
A parking spot costs 21 euros per day, with lower rates for the short-term. Detailed rates can be found here. You can then get to the city by the waterbus (2nd line), they're available right by the carparks.

Get off at the first stop right in front of the Ponte della Constituzione bridge. Cross the bridge and enter the magnificent town. You can then head towards Ponte Degli Scalzi and continue exploring on foot.

What are the best attractions in Venice?
Rialto Bridge
 A sight not to be missed is the Rialto bridge. It is one of the most recognizable spots in Venice, and is filled with tourists. 

The area surrounding the bridge is packed with all kinds of restaurants, cafes, and shops, where one can find anything from high-end clothes to traditional handmade masks.
The number of people can be overwhelming and in my opinion, Ponte di Rialto is best when admired from a distance, therefore I recommend heading down to Al Buso.

Directly next to the bridge, this restaurant will prepare a delicious Italian meal with a view of the bridge and Canal Grand.
St Mark's Basilica and St Mark's Square

St Mark's Basilica and St Mark's Square are the most visited attractions in Venice, and one of the most popular tourist hotspots in all of Italy.

Known for its breath-taking architecture, Saint Mark's Basilica is situated within Saint Mark's Square. The Basilica has been a landmark in Venice ever since its opening back in 1094.

Don't get discouraged by the queues waiting to enter the church, as visiting the interior is absolutely worth it.

You can purchase entry tickets online [Purchase tickets], skip the queue and walk right in for just 3 Euros per person.

Skip the line service is available only during the highest peak season from April till November, as during other months the queues are much shorter.

La Biennale di Venezia
Art enthusiasts should definitely visit La Biennale di Venezia. The venue hosts different exhibitions during the year, including art and architecture exhibitions, film and dance festivals and theatre shows. Tickets for various events by Biennale can be purchased here.

What are the best hotels in Venice?
Venice has all sorts of luxury, boutique, or budget hotels available throughout the islands. If you are looking for the absolute best of Venice's luxury experience, Hotel Belmond Cipriani is the hotel of your dreams.

Definitely the best place to stay in Venice, this 5-star hotel offers luxury accommodation, a great location and gourmet dining.

If you are traveling on a tighter budget, consider staying at the B&B Bloom Settimo Cielo. Located within walking distance of the Rialto Bridge, the highlights of this cozy hotel are beautiful interior decor and a very good location, just a 10-minute walk away from Saint Mark's Square [Book a room here].

Travelers who wish to stay at the beach can take the Vaporetto Water Bus to Lido island directly from Venice. Le Ville del Lido is a cozy, affordable hotel just across the street from the beach. The hotel features an outdoor pool, classic decor and a beautiful garden.

Drop-off
Your rental car can be dropped off directly at the airport for maximum convenience. Browse through available options on Rentalmoose.

Don't have a car you can take on one of the best road trips in Italy? No problem!
Don't forget to book your rental car via Rentalmoose for your next Italy road trips. On our platform, you can find the top rental companies at the best price, along with tens of curated travel guides around the globe. Get your car from Rentalmoose!
We plant a tree for every booking made with our platform.
Post your pictures from your next Italy road trips online using #Rentalmoose! Our favorite ones will be featured in the upcoming blog posts.