Tulum is the ideal year-round destination for tourists from across the world. We've hand-picked 13 of our favorite attractions and wonderful things to do in Tulum.
13 Of The Best Things To Do In Tulum
Without further ado, here are our favorite attractions in and around Tulum!
Swim in A Cenote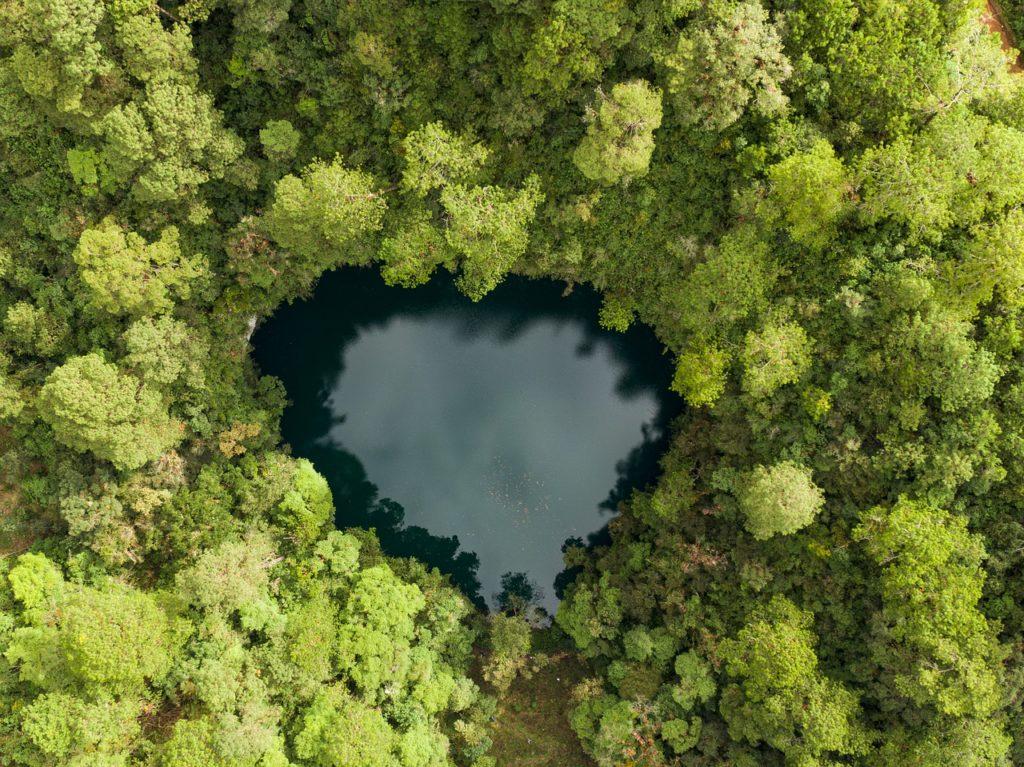 You simply can't skip this when in Tulum. Cenotes are natural sinkholes filled with water. They can be found all over the Riviera Maya. Swimming in a cenote is a bucket-list attraction for anyone visiting Mexico.
A cenote is either open, partially open, cave cenote, or underground. Be sure to visit at least one of each kind for the full experience.
Note that all guests are required to shower before entering a cenote. That's the only way to assure that the water inside remains crystal-clear and free from pollution.
There are so many different cenotes to choose from. We have picked our three favorites that you may want to head to first.
Gran Cenote
Gran Cenote is easily one of the most popular ones in the entire country.
The water is as clear and turquoise as it gets. Going for a swim in this dreamy water, surrounded by the impressive caves, is truly unforgettable. Guests can even dive through the cave, if they dare.
It's highly recommended to come here early in the morning to beat the crowds. Gran Cenote can get extremely crowded, especially during peak season.
Gran Cenote is 3 minutes away from Tulum.

Cenote Dos Ojos
Cenote Dos Ojos may just be the most spectacular one near Tulum. In fact, we'd go as far as to say that if you only have the time to visit one cenote- it should be Cenote Dos Ojos.
You may be surprised to hear that Cenote Dos Ojos is actually made up of two different cenotes. You can head through the main entrance and explore them both while swimming.
Cenote Dos Ojos is a short half-hour drive from downtown Tulum.
Cenote Car Wash
This cenote may not seem as spectacular as the two above. However, it's a great place to visit and experience just how different cenotes can be. Once you're here, you'll feel as if you've traveled to the middle of the jungle.
The open cenote is surrounded by lush mangroves and colorful trees. You can spot plenty of fish, turtles, and even crocodiles!
Thrill-seekers can hop in the water from a wooden platform 5 meters above the surface. This cenote is not as popular as some of the other ones in the area, hence it's also not as crowded.
Cenote Car Wash is a quick 10-minute drive from Tulum itself.
Try Out Watersports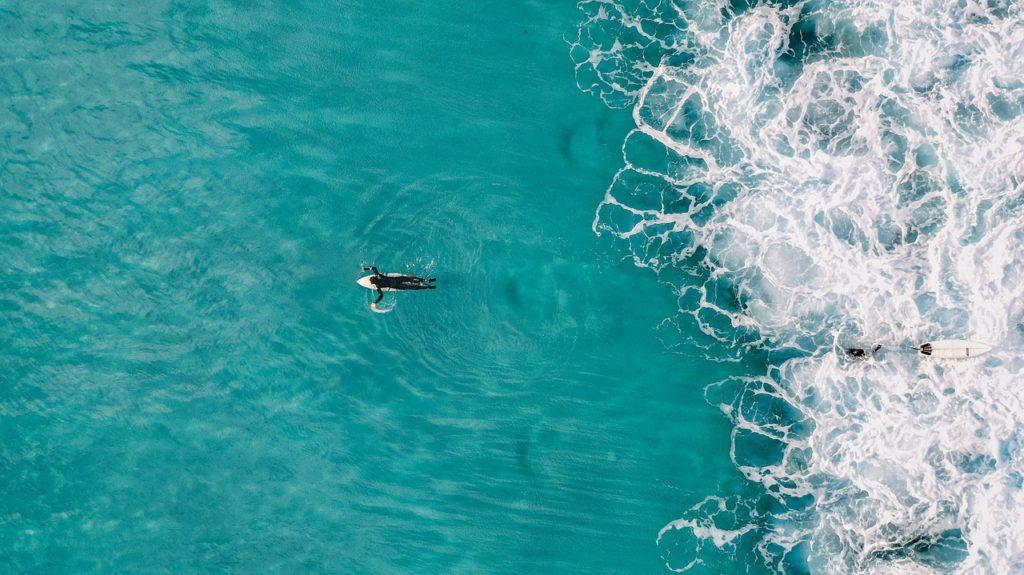 Any adventure junkie is going to fall in love with Tulum. There are plenty of action-packed attractions to do here, including loads of watersports to try out.
"Tulum Is Better On The Water" according to this local kitesurf rental, and it's pretty hard to disagree. Mexican Caribbean Kitesurf offers kitesurfing lessons for beginners, experts, and anyone in between.
You can also try out foil surfing, as well as traditional surfing. Kiteboards and stand-up paddleboards can be rented, too. Oh, and you can explore cenotes on a SUP tour. What more could you possibly ask for?
Unwind At A Lavish Beach Club
A day at a beach club isn't exactly the cheapest thing to do in Tulum. In fact, some of the pricier beach clubs here will ask you to pay around $50 to enter. Luckily, the entrance fee can often be used as credit to spend on food and drinks inside.
Coco Tulum
Coco Tulum is the place to see and be seen at. It's favored by wealthier tourists who aren't repelled by the cost. The minimum spend is roughly $25.
Visit Coco Tulum after dusk falls to see the beach club transform into one of the best party spots in town. Order a cocktail, listen to electronic music, and dance till you drop.
Coco Tulum is located in the Hotel Zone, a 15-minute drive south from the heart of Tulum. A car park is available directly by the beach club.
Explore Mayan Ruins In Coba
Mayan ruins are arguably the most significant landmarks in Mexico. Getting a grasp of the ancient civilization is an absolute must, and there are plenty of spots to do it around Tulum. Coba Archeological Zone is one of them.
The lack of tourists is another great part of visiting Coba. Since they're not as accessible as the ruins in Tulum or Chichen Itza, many travelers decide to skip them. That's a huge mistake!
Visitors have the chance to climb the ancient pyramid in Coba. Once you're at the top, you'll get panoramic views of the surrounding jungle. It's like a real-life Indiana Jones movie.
The drive from Tulum will take you around 45 minutes one-way. Parking is available on site, expect to pay 50MXN ($2.5).
Dive Into The Tulum Nightlife
Tulum is renowned for its vibrant nightlife, so you definitely don't want to miss out on it. The best part? You can party 7 days a week, as there's always something going on!
There are plenty of spots where you can experience Tulum's nightlife. You can head to Pueblo for a more affordable experience, as opposed to the pricy Hotel Zone. Either way, you're bound to have fun.
Some of the must-try nightlife spots around Tulum include:
Batey Bar (Pueblo)
Xibalbar (Pueblo)
Kiki (Pueblo)
Pasito Tun Tun (Pueblo)
Gitano (Hotel Zone)
Casa Jaguar (Hotel Zone)
I Scream Bar (Hotel Zone)
Coco Tulum (Hotel Zone)
Many of the local beach clubs, such as the previously mentioned Coco Tulum, also host parties after dusk falls.
Check Out The Caves At Aktun-Chen Park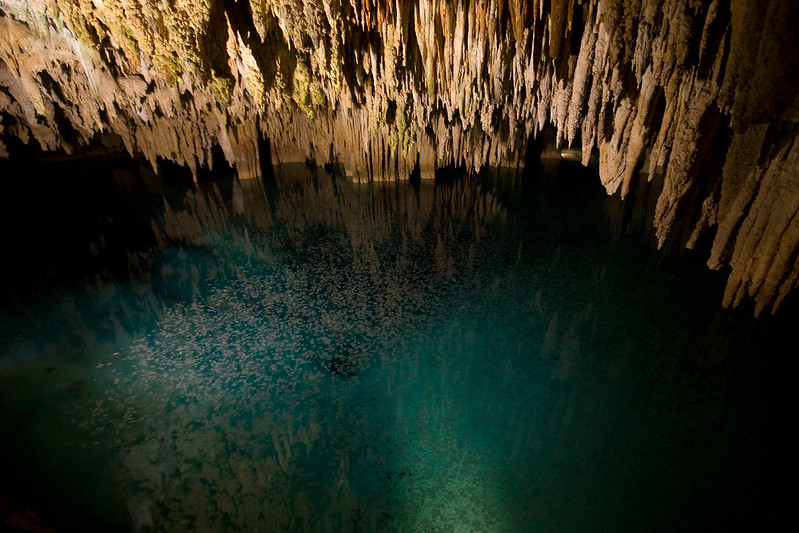 Aktun-Chen Park is perhaps one of the most thrilling parks in this part of the country. It's located just 20 minutes away from Tulum, making it the ideal spot to spend the afternoon.
The cave system has got to be the most impressive highlight of the Aktun-Chen Park. Guests can go for a dip in the underground cenote, explore the cave system on a guided tour, or go for an adventure-filled zipline ride above the wilderness.
Note that this is far from the cheapest thing to do in Tulum. In fact, you can expect to pay upwards of $100 to experience all the attractions in Aktun-Chen.
Drive north along the coast, you'll reach Aktun-Chen 20 minutes after leaving Tulum.
Look For Jaguars At Punta Laguna Nature Reserve
Visiting this vibrant reserve is an absolute must for anyone who wants to experience Mexico's exotic wilderness. Book a guided tour of Punta Laguna to learn all there is to know about the local flora and fauna.
The reserve is home to lots of fascinating animals. Bumping into spider and howler monkeys is nearly guaranteed. If you're lucky, you might just spot a jaguar too. This isn't a major tourist attraction in the region, or at least not yet. Crowds should not be an issue at Punta Laguna.
Adrenaline junkies will find themselves right at home in Punta Laguna. You can ride the zipline across the lake just like Indiana Jones, or hop in a kayak.
The drive up to Punta Laguna Nature Reserve will take you around an hour one-way.
Visit Tulum Archeological Site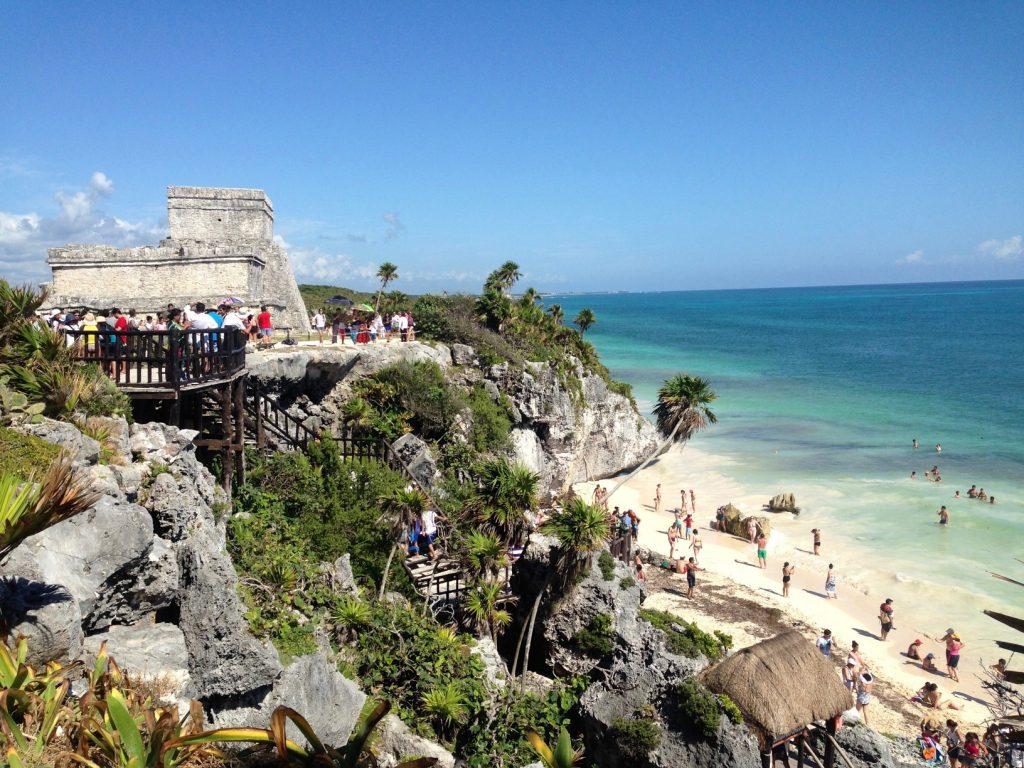 The waterfront Tulum Archeological Site is perhaps the best-known attraction here. Don't let the crowds discourage you from visiting this spot, as it's absolutely mindblowing!
What makes Tulum Archeological Site stand out from any other Mayan site in the region is its gorgeous setting- right in front of the turquoise Caribbean Sea.
This Mayan city is made up of over 60 restored temples. The site sits atop a cliff right by the sea. It's no wonder that this is the most-photographed spot in the region.
After exploring the Archeological Site, you can head down to the small sandy beach. There's not too much space, so you may want to get here during off-peak hours.
Family Fun At Xel-Ha
If you're a fan of waterparks, you surely need to drop by Xel-Ha.
Xel-Ha isn't your average theme park, however. Instead, it's a fun mix of waterpark attractions mixed with the natural wonderland. In fact, it's often considered to be one of the most spectacular aquatic parks on the planet. It's certainly worth visiting, at least for the scenery itself.
Guests can climb the 70-feet (30m) tall lighthouse to admire panoramic views of the area, and then hop on the waterslide to go back down. Xel-Ha Park is packed with fun activities, including ziplines, snorkeling, and natural caves waiting to be explored. Naturally, you'll also find cenotes and wild jungle trails here.
The park is a 20-minute drive away from Tulum.
Day Trip to Chichen-Itza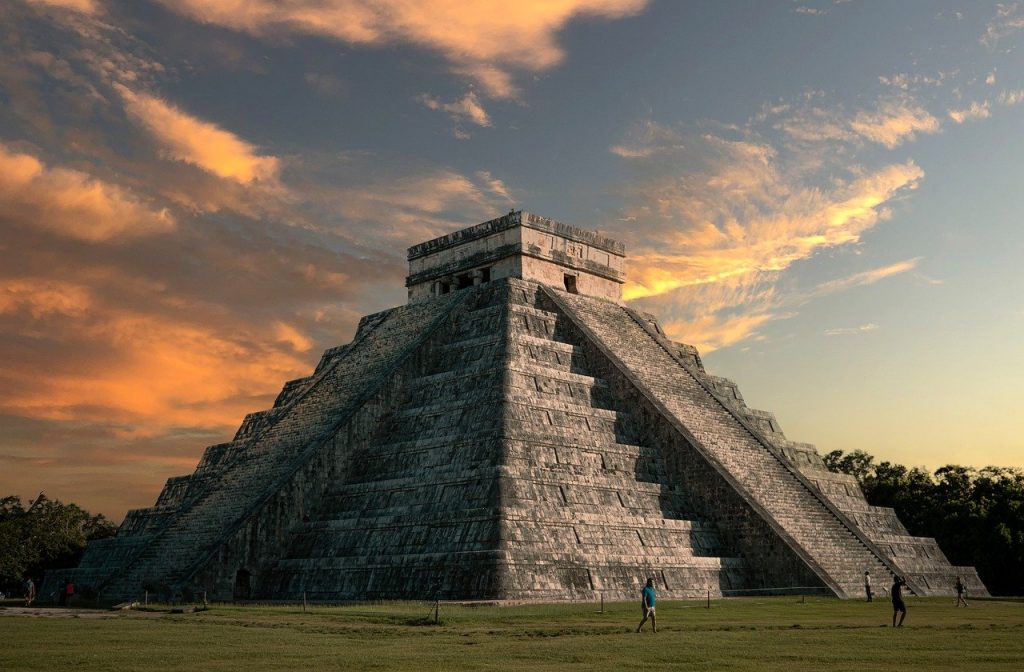 This is it, the most famous Mayan pyramid in the country. Chichen-Itza is a bucket-list attraction for travelers across the globe. It may not be in Tulum, though it's located just a 2-hour drive away. As a result, it makes for a perfect day trip from Tulum!
Tourists are able to climb some of the ancient towers throughout Mexico. However, this is not the case at Chichen-Itza. Climbing the tower is forbidden. You may only admire it from ground level.
As this is the most popular archeological site in Mexico, you can expect it to be rather crowded. Arrive early in the morning to beat at least some of the crowds.
The site is open 7 days a week between 8AM and 4PM. Admission costs around 400 pesos, or $20, per person.
The journey from Tulum to Chichen-Itza and back will take around 4 hours both ways.
Photograph Ven a La Luz At The Hotel Zone
You will probably recognize this unbelievable sculpture from social media. It's one of the most Instagrammed spots in Tulum, and perhaps all of the Riviera Maya. The 10-meter tall structure has been drawing in crowds ever since its debut in 2018.
As of late 2021, the sculpture can be found at AHAU Tulum. A photo with the wooden art piece will set you back 60 pesos. Expect to wait in a queue, especially on weekends. The site is open between 9AM and 8PM.
AHAU Tulum is a waterfront hotel located within The Hotel Zone.
Swim At One Of The Best Beaches in Tulum
It is no secret that Tulum is home to some of the best beaches in the world. It's one of the main reasons why so many tourists flock to this part of Mexico every year.
The gorgeous coastline stretches for miles, only bringing one question to mind- what beaches in Tulum are the absolute best?
These are our top picks in Tulum and the surrounding area:
Playa Ruinas
Playa Paraiso
Akumal Beach
Secret Beach at Sian Ka'an Biosphere
With that said, you're bound to have a good time at virtually any beach here. All of them are drop-dead gorgeous!
Playa Ruinas
This is the famous beach that sits right below the Tulum Archeological Site. It's quite small and often packed with tourists. On the other hand, the scenery is unforgettable. It's easy to see why so many tourists choose to come specifically to this sandy beach. Come early in the morning to beat the crowds.
Playa Ruinas is open 7 days a week from 10 AM to 6 PM.
Playa Paraiso
This one is an absolute must. Playa Paraiso, rightfully named Paradise Beach, lays just a few minutes south of the Tulum Archeological Site and stretches along the Hotel Zone.
Unlike Playa Ruinas, Playa Paraiso is quite wide and long, hence it can accommodate a lot more people. Hordes of tourists aren't really an issue, perhaps only during the absolute peak tourist season.
This public beach can be accessed 24/7, free of charge. You can rent chairs, umbrellas and other equipment right on the beach itself.
Akumal Beach
Akumal Beach isn't exactly in Tulum. In fact, it's roughly halfway between Tulum and Playa del Carmen, so it's definitely worth a stop on a drive from Tulum to Cancun.
Amenities and facilities are plentiful at Akumal Beach. You can unwind at one of the waterfront bars and restaurants, or rent a sunbed and sunbathe for hours on end. You can snorkel here, too. If you're lucky, you may spot turtles and colorful fish.
Expect this beach to get quite crowded, especially on weekends.
The drive from Tulum to Akumal Beach will take you 30 minutes one-way.
Secret Beach at Sian Ka'an Biosphere
The pristine sandy beach at Sian Ka'an Biosphere is ideal for those looking for a more private experience. This secluded beach is in the heart of the Sian Ka'an Nature Reserve. It does not have any facilities.
You'll need to cycle or hike to reach the secret beach, it cannot be accessed by car. Just finding it is an adventure in itself! Once you're here, you'll be rewarded with a serene sandy beach. If you're lucky, you'll be the only one there.
Go On A Road Trip
Want to make the absolute most of your time in Mexico? Going on a road trip around the Yucatan Peninsula will allow you to see many different attractions in the region.
We've prepared a curated road trip guide around the Yucatan Peninsula. The trip begins in Cancun, then continues south all the way to San Cristobal de Las Casas, before looping back up to Cancun via the west coast.
Check out the full itinerary right here.
Bonus: Renting a car In Tulum
A private car is unarguably the best way of getting around Tulum, especially if you plan to head out of town. Before renting a car in Tulum, be sure to read our guide on Car Rental Insurance in Mexico. It's better to come prepared!
Don't forget to book your rental car in Mexico via Rentalmoose. Our platform features over 15 000 locations worldwide, as well as rental cars only from trusted and verified suppliers. Browse through rental cars at your favorite destinations.
Simply click the banner below to get started.