Discover central Europe- Berlin to Warsaw travel guide. Check out our Poland road trip itinerary!
Click here for detailed directions

Summary (click the red pins for directions) :

Berlin to Poznań- 270km📍 40 PLN Highway Toll (9.1 EUR)
Wrocław to Kraków- 270km📍36.2 PLN Highway Toll (8.2 EUR)
1 130 kilometers (700 miles) in total

Tags: Travel guide, Poland, Europe, Drop-off at another location

This guide takes you on a road trip through the heart of central Europe. The road trip begins in the capital of Germany, where you will depart east and cross the Oder into Poland.

Discover the best attractions in Poznań and Wrocław. Get lost in the historic Old Town of Kraków, then take the final stretch to Warsaw and finish with an unforgettable night in the country's vibrant capital.

Is Poland cheap to travel to?
Though the trip begins in Germany, the majority of the road trip takes you across Poland, which is one of the most affordable countries in the European Union to travel to.

Poland's rich history and unique cuisine can be discovered on a tighter budget compared to other countries in the region. For example, lunch in a Polish restaurant will cost you anywhere between 15 and 30zł (3-7 Euro).

Is Poland worth visiting?
Poland is most certainly worth visiting! The country offers a wide selection of attractions, such as:
museums
art galleries
scenic natural beauty
authentic restaurants with regional and exotic dishes.
Combined with a day in Germany, there are even more attractions for all kinds of travelers!

Can tourists drive in Poland?
Yes! Poland, as well as Germany, are both members of the open-border Schengen zone, meaning crossing the borders is quick and hassle-free.

If your driving license was issued in an EU country, you can drive in Poland and Germany without any limitations. Driving licenses issued in countries that are mentioned in the 1968 Vienna Convention on Road Traffic (list here) are valid for 6 months, as long as the driver is over 18.


If your driving license was issued in a different country, you will have to obtain an International Driving Permit before coming.

The penalties for speeding and other car-related offenses have increased in recent years. Drivers will lose their license for 3 months if they are caught going more than 50km/h above the speed limit in an urban zone, as well as a 500zł (110 EUR) penalty on the spot.

Check out this Rentalmoose guide on driving in Poland to get more useful tips! Learn all about the tolling system, speed limits, and more.

Poland and Germany both have right-hand side traffic.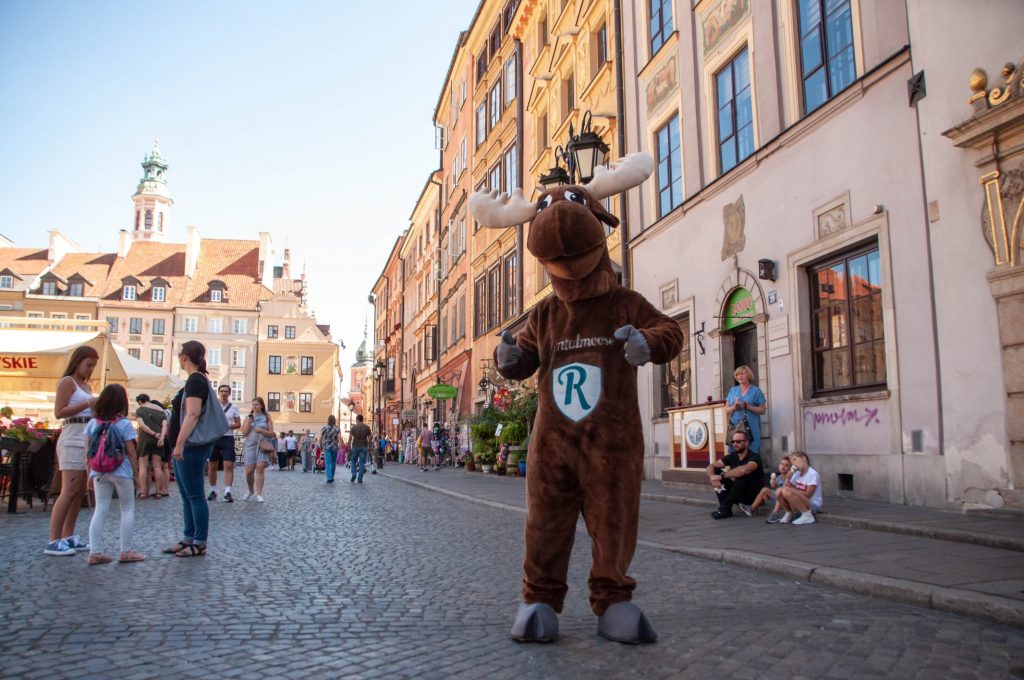 Are highways in Poland free?
All of the German highways (Autobahns) are completely free to use. In Poland, however, some of the highway segments are paid. The total toll cost for this trip doesn't surpass 80zł (18.1 euro), and the fees can be paid by cash or credit directly at the highway booths.
What is the best time to visit Poland?
Do you want to explore the region during the hottest summer weather? Visit during peak summer, keeping in mind it is also the peak of the tourist season.

If you're looking to avoid large crowds, go on this trip during early autumn (from the 1st of September) or late spring (until 31 May).

If you want to experience Poland during the Christmas season, explore the colorful Christmas markets in each of the cities and see snow (if you're lucky), Rentalmoose recommends going in the second half of December.
Now that you're all set, let's dive into your Poland road trip itinerary!

Berlin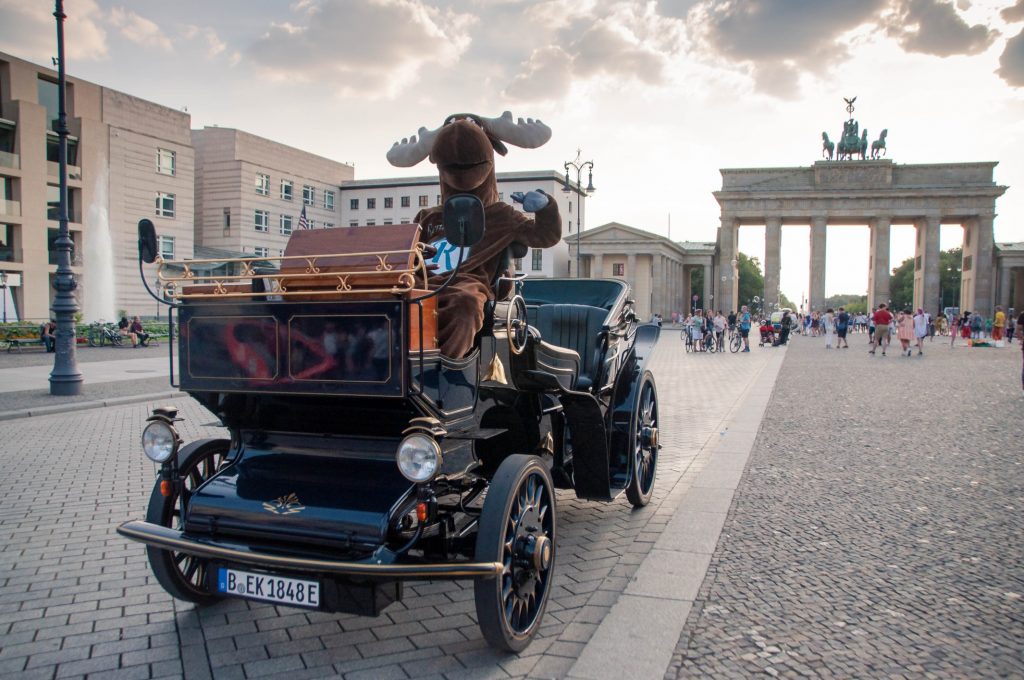 Your road trip begins in Berlin, one of the most diverse cities in all of Europe. Pick up your rental car directly from one of the city's airports, train or coach stations. Numerous car rental companies support drop-off at a different location, you can browse through available options on Rentalmoose.
What is Berlin famous for?
The capital of Germany is a vibrant multicultural city known for its rich history, artistic vibe, and crazy nightlife. Discover the city's modern Europa-Center, the world-class Zoo or choose your favorite from the many museums around town.

@rentalmoose

Classic meets the undeground here in Berlin. Discover the best of both worlds with our travel guides, check my profile for more ##berlin ##traveltips
Tiergarten & Berlin Zoo
Begin with a stroll through Tiergarten, a massive park that is known as the city's green lungs in the very heart of Berlin. Visit the world-class Berlin Zoo, the most species-rich zoo in the world.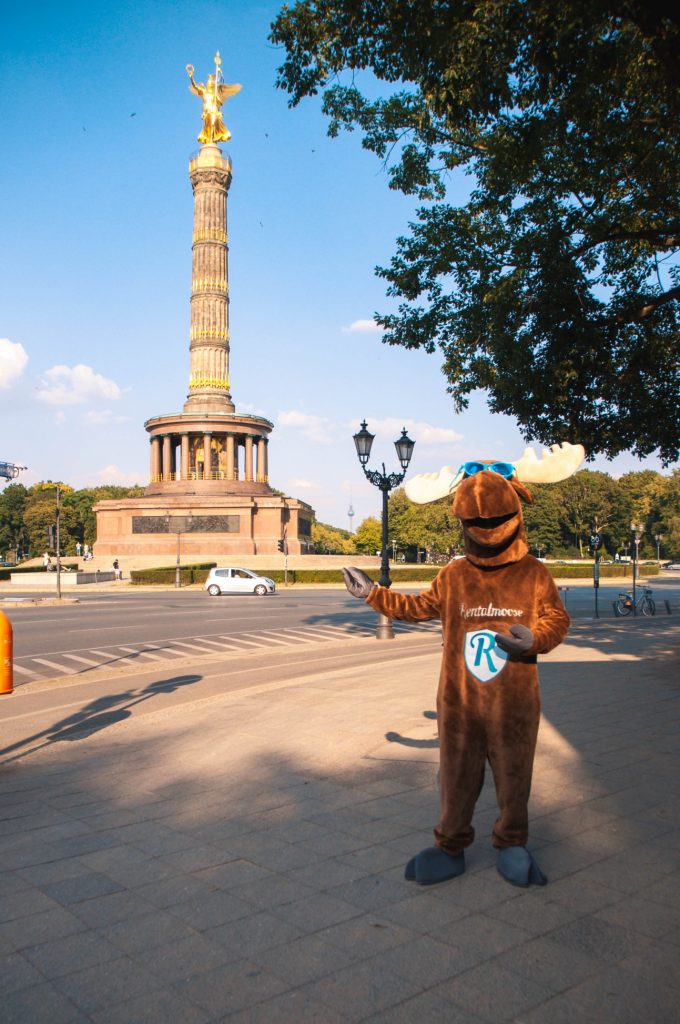 Your rental car can be dropped off at Parkhaus am Zoo, a multi-story car park across the road. The day rate is below 20 euros.

Berlin is Germany's capital of art and culture. Choose from a variety of museums, or head to the Astor Film Lounge for a one of a kind cinematic experience.

Astor Film Lounge
Germany's first premium cinema has been open to the public since the late 40s. The best aspects of retro luxury moviegoing combined with modern technology make visiting Astor a truly unforgettable experience. Valet parking and a welcome drink are included, of course.

Classic Remise
Automotive freaks will find their paradise in Berlin, as Classic Remise is situated on the outskirts of the city. Located in a renovated tram depot from 1899, this hidden gem is home to hundreds of rare classic cars, as well as modern sports cars and motorcycles of all sorts.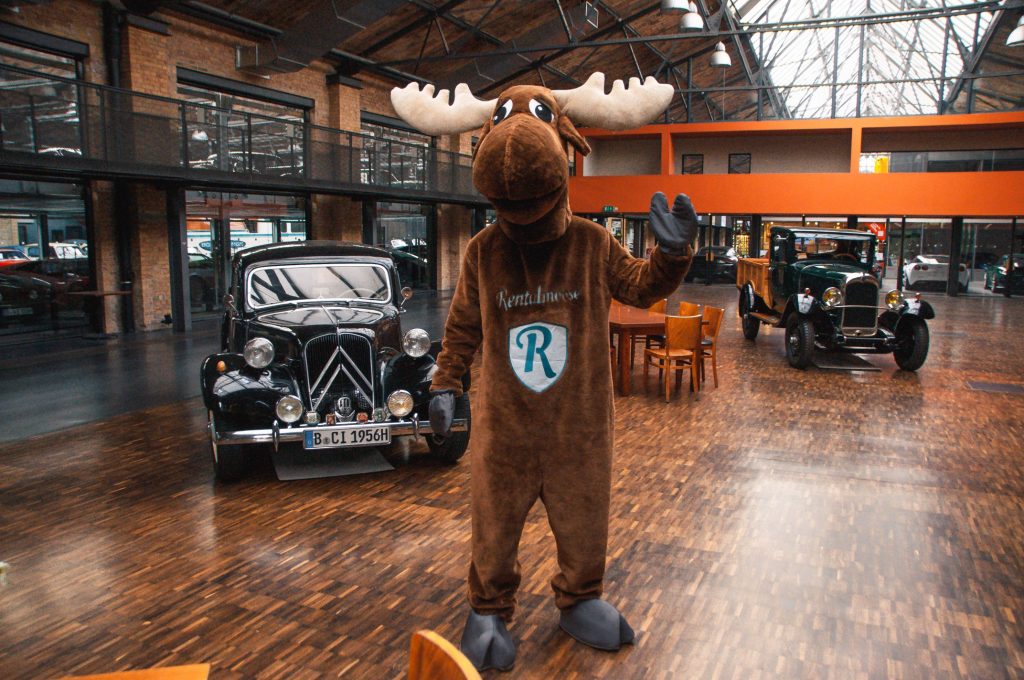 Petrolheads can find a mix of privately-owned cars put up on display as well as automobiles listed for sale. The best part? Admission is free of charge. Classic Remise is definitely worth a visit for any car fan in town!

Any visit to Berlin wouldn't possibly be complete without trying Döner Kebap, a Turkish dish that has essentially conquered Germany.

Where can you eat the best Döner in Berlin?
Mustafa's
Head to Mustafa's, one of the best Kebap spots in town, to try the city's iconic dish. The lengthy queue to the stall is another sign that the kebap is truly delicious.
On-street parking is available in the area but if you can't find a spot head to this car park around the corner.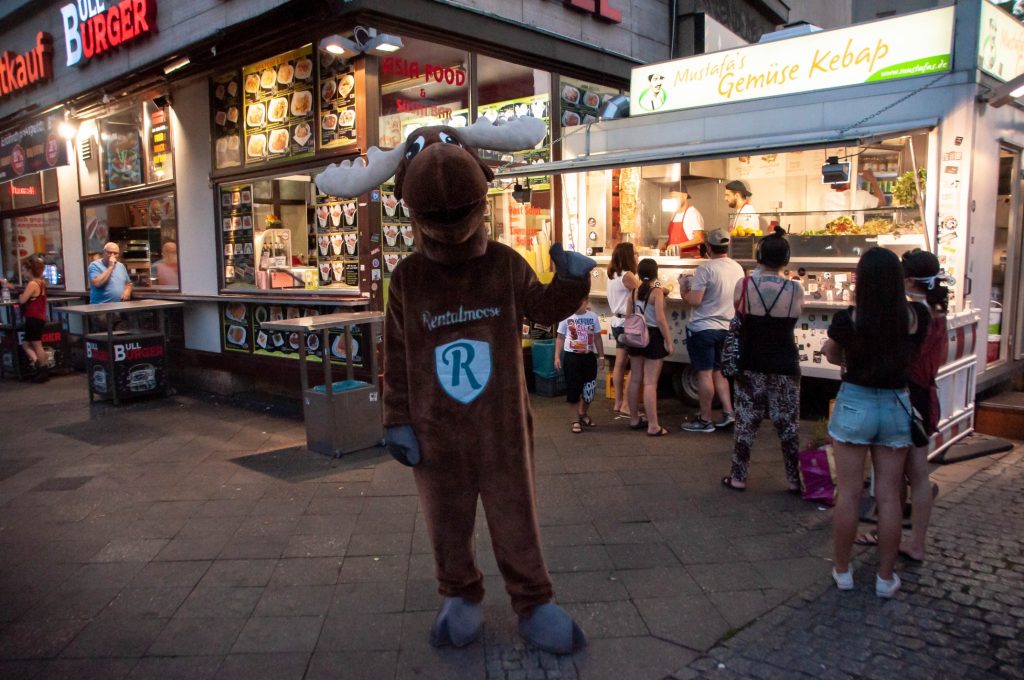 Nightlife
Once dusk falls, be sure to head out and enjoy one of Europe's best-known nightlife scenes. There are tons of crazy underground clubs and bars to choose from. If you're not familiar with the scene, be sure to pay a visit to Berghain. This powerplant-turned-club is one of the wildest party spots in town.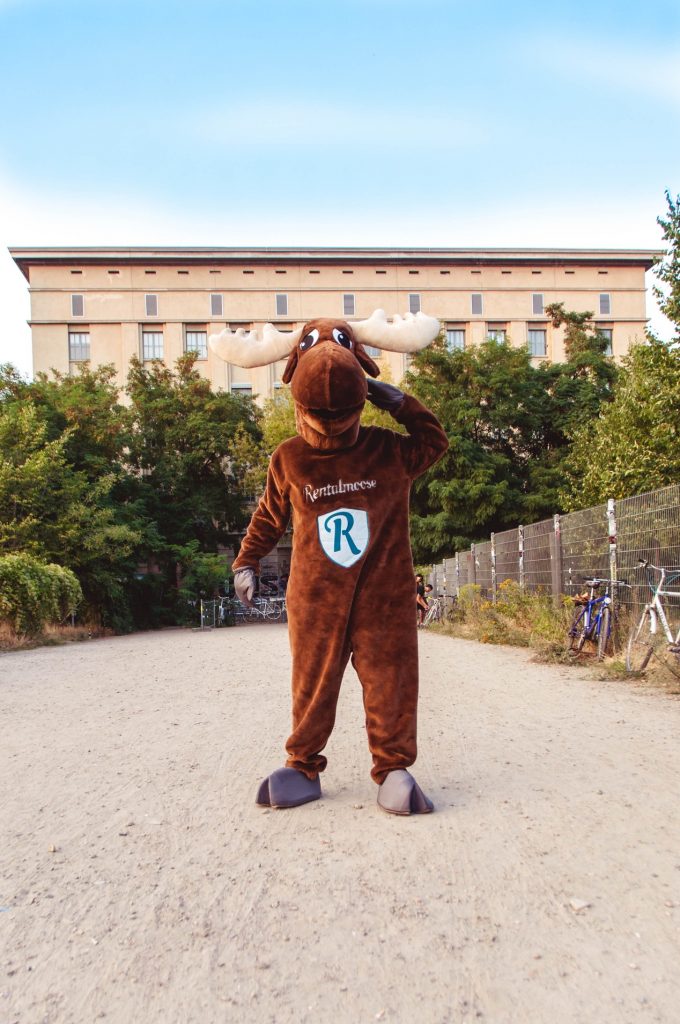 What are the best hotels in Berlin?
Hotel Adlon Kempinski
Sophisticated guests will surely enjoy spending the night at Hotel Adlon Kempinski, one of Berlin's most elegant and prestigious 5-star hotels.
World-class service, luxury amenities such as an enormous spa and wellness center along with a perfect location overlooking the Brandenburg Gate all make for the superb experience.

Plus Berlin
If you're looking to stay close to the heart of Berlin's famous nightlife scene, consider booking a room at Plus Berlin.

This budget-friendly hotel offers stylish ensuite rooms, onsite amenities such as a pool and a bar, as well as welcoming service. The surrounding area, Friedrichshain, is the true heart of East Berlin's nightlife scene, with numerous techno clubs nearby.
Next on your Poland road trip: Poznań, 2 hours 30 minutes 40zł Highway Toll
Poznań
Poznań's busy Old Town. Photography by Anna Jelec.

Hop on the A2, named the Highway of Freedom, and head east towards Poland. After roughly two and a half hours you will reach Poznań, one of the biggest cities in the country.
The highway toll between Świecko (the first paid sector in Poland) and Poznań costs 40zł (9.1 euro) and can be paid in cash or by card directly on the highway.

What is there to do in Poznań?
Poznań, the largest city in the Greater Poland Voivodeship, is packed with attractions for tourists from around the world.

Old Market Square
Begin with a visit to the city's beautiful Old Market Square. The colorful buildings have been carefully reconstructed after World War II took its toll on the heart of Poznań.

The streets around the main square are lined with restaurants, bars, and cafes of all sorts. Precisely at noon, look up at the historic Town Hall. A small door above the clock will open and you will see two billy goats butt their heads 12 times. The goats are a symbol of the city.

Christmas market
Are you in town during the Christmas season? Every December, the Old Town hosts the magical Christmas market, one of the most beautiful ones in this part of Europe.

On-street parking is available practically right outside of the square.

Stary Browar
Don't forget to go shopping in Stary Browar, the city's go-to shopping and dining venue. The mall, located in a transformed historic brewery, features over 200 shops and restaurants.

Works of art can be found around every corner of Stary Browar. There is a large underground car park that costs under 5zł per hour. Don't forget to take receipts if you go shopping, 4-hour parking is complimentary for visitors who spend over 90zł (20.5 eur) in Stary Browar.
There are lots of restaurants in town that offer mouth-watering traditional Polish cuisine, picking the best one can get tricky.

Where can you try Polish food in Poznań?
Pod Niebieniem
Rentalmoose recommends heading for lunch at Restaurant Pod Niebieniem. The restaurant offers regional dishes with a modern twist, such as a vegan version of Gołąbki or a bacon steak.

Next on your Poland road trip: Wrocław, 2 hours

Wrocław
Photography by Martina Schwab.

Wrocław is a comfy 2-hour drive from Poznań via a well-maintained expressway.

Is Wrocław worth visiting?
Absolutely! The city's rich history and colorful Old Town, as well as vibrant nightlife, make Wrocław an up-and-coming tourist hotspot. Don't forget to try some of the local delicacies, too.

Old Town
Begin exploring with a stroll through the magnificent Old Town. Similarly to Poznań, the vibrant cobblestone streets are lined with regional and exotic eateries, colorful shops and welcoming cafes.

Leave your rental car at Parking Nowy Targ (below 6PLN or 1.4 EUR per hour) and continue on foot.

Admire the gothic architecture of the Wrocław Cathedral or purchase regional souvenirs at one of the many touristic shops in the area.

National Museum
Art enthusiasts should definitely pop by the National Museum in Wrocław. Regarded as one of the most important museums in the nation, the venue hosts a selection of temporary and permanent exhibitions from various historical periods.
Purchase your ticket online to avoid the queues or directly upon entrance.

Rentalmoose tip: A day of sightseeing will surely make you hungry. Reward yourself with Pierogi, traditional Polish dumplings.

Where is the best place to try Pierogi in Wrocław?
Pierogarnia Stary Młyn
One of the Rentalmoose favorites is Pierogarnia Stary Młyn, serving various types of pierogi right in the heart of town. Open daily until 11 PM.

Cocktail Bar by Incognito
Once dusk falls, Wrocław turns into a trendy city overflowing with lively bars, pubs, and nightclubs. Visit Cocktail Bar by Incognito, a stylish underground bar that offers delicious cocktails of all sorts and a unique, somewhat mysterious vibe.
Open daily between 5 PM and 2 AM.

Hotel Monopol
If you're looking for a prestigious, contemporary hotel in the very heart of Wrocław, consider booking a room at Hotel Monopol. The 5-star hotel offers the perfect amount of modern elegance and luxurious facilities along with a touch of history. Relax while enjoying the view from the rooftop terrace or go for a massage at the hotel spa.

Hotel Śląsk
A budget-friendly, yet elegant, alternative is the 3-star Hotel Śląsk. The hotel offers guests chic rooms, a spa and wellness center, and a tasty restaurant. Complimentary parking is available, too.

Next on your Poland road trip: Kraków, 3 hours 36.2 PLN Highway Toll

Kraków
Photography by Dimitris Vetsikas.

Depart Wrocław and take the A4 highway for roughly 3 hours.
The highway includes paid sectors, and the total cost as of 2020 is 36.2 PLN (8.2 EUR).
Similar to other highway tolls in the country, you can pay by cash or credit card directly at the toll booth.

What can you see in Kraków?
Wieliczka Salt Mine
Kraków has plenty of activities in stock for tourists. Begin with a trip to the Wieliczka Salt Mine, one of the most popular attractions in the area. Located near the outskirts of Kraków, the salt mine is filled with underground treasures.

The mine's rich history spans seven centuries, with over 240 kilometers of mysterious corridors waiting to be explored. In order to avoid lines at the ticket booths, purchase admission tickets online prior to arrival.

Auschwitz-Birkenau
Learn about Poland's tragic World War II history at the Auschwitz-Birkenau concentration camp museum and memorial.

Auschwitz, located roughly 70km from Kraków, was the largest Nazi death camp. Over 1.1 million people lost their lives here. A visit to the memorial is an absolute must in order to better understand this devastating part of history.

Main Market Square
Once you've explored the surrounding areas, drive to the heart of the city. Stroll along the busy streets of the 13th century Main Market Square, admire the gothic architecture of St. Mary's Basilica or step inside the church and explore the monumental interior.

Every hour, you can hear St. Mary's Trumpet Call, a local anthem, played live by a trumpeter from the highest tower of the Basilica. The anthem is a symbol of Kraków and is closely linked with the region's history.

Kraków Cloth Hall & Art Gallery
Satisfy your souvenir shopping needs at Kraków Cloth Hall located directly in the middle of the Main Market Square. Apart from countless souvenir shops and jewelers, the Cloth Hall is home to The Gallery of The 19th-Century Polish Art. Admission costs below 30 PLN (6.8 EUR), tickets can be purchased upon entry.

Where to stay in Krakow?

Hotel Stary
Book your night at the exclusive 5-star Hotel Stary and let the stunning award-winning interior design speak for itself. Spend the evening relaxing at the spa, or go for a dip in one of the two pools.

Visiting during the summer? Enjoy a snack at the seasonal terrace restaurant while enjoying the best view of the Main Market Square.

Hotel Amadeus
Looking for a moderately-priced alternative with an equally convenient location? Consider booking a room at Hotel Amadeus, a 4-star boutique hotel located just 200 meters from the Main Market Square.

The hotel offers 22 rooms with a historic interior that pays homage to the 1700s, as well as a sauna, a cozy gym, and a car park.

Next on your Poland road trip: Warsaw, 3 hours 30 minutes

Warsaw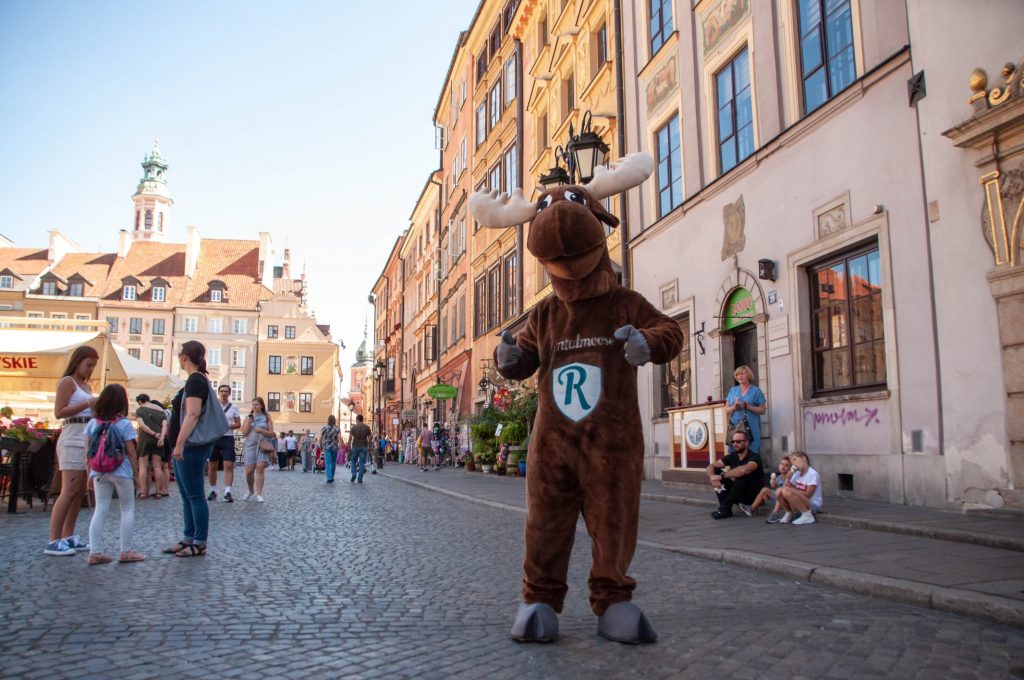 Welcome to Warsaw, the vibrant capital of Poland. The city is home to over 1.7 million people, making it the largest in the country. Warsaw is a mix of post-communist blocks of flats, a medieval Old Town and ultra-modern skyscrapers around the business district.

Warsaw, despite being a large city, hasn't been negatively impacted by over-tourism, making it a perfect getaway in this part of Europe. The city is known for its diverse cuisine, rich history, and an exciting nightlife scene.

What are the best attractions in Warsaw?
Old Town
Stroll around the Old Town, a historic district reconstructed after it was completely destroyed during the Second World War.

Walk along the vivid streets lined with shops and restaurants, try some freshly-made waffles in the summer or a grilled sausage in the winter, both served in local eateries directly by the streets.

Head to the Royal Castle, either admire its vibrant facade or visit the museum inside. Purchase your tickets here.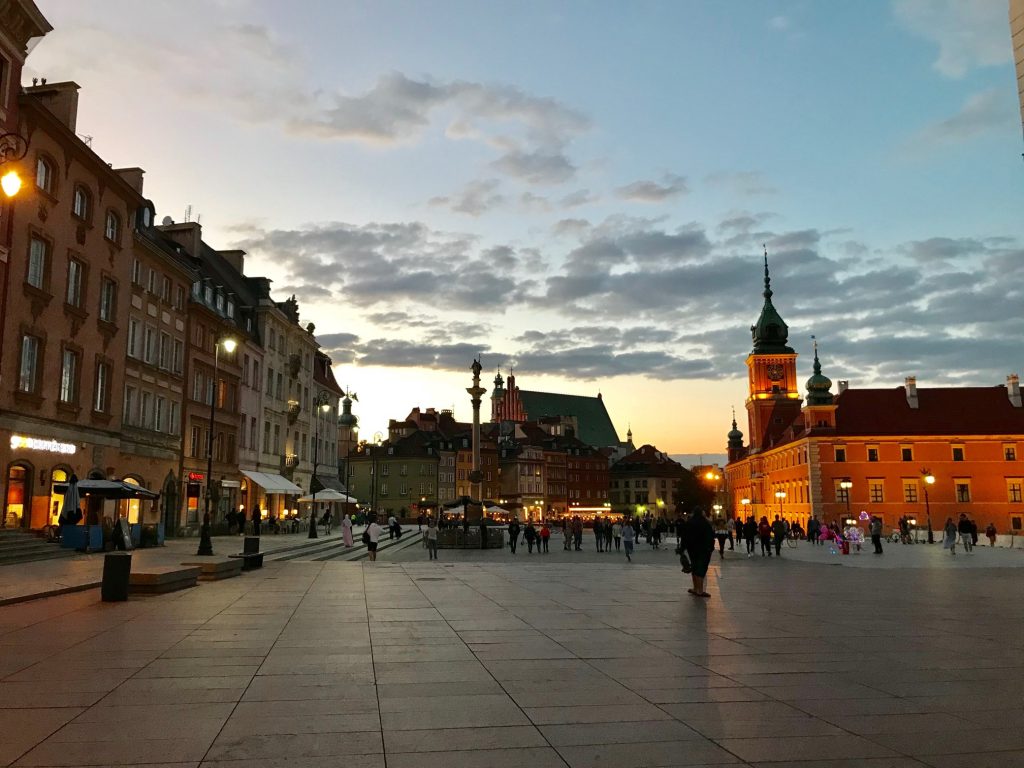 Leave your rental car at the on-street parking along Podwale street (pay at the parking meter, roughly 3-4zł per hour).

Krakowskie Przedmieście & The New World
Continue walking along Krakowskie Przedmieście and you will soon reach The New World, Warsaw's trendy hotspot for dining and nightlife. Head for a traditional Polish lunch at Zapiecek, one of the most popular regional restaurants in town.

Rentalmoose order tip: Enjoy a bowl of pierogi, Polish sausage or a portion of beetroot soup.

Hala Koszyki
If you're looking to discover a modern, trendy part of Warsaw, go to Hala Koszyki for a delicious lunch. The beautiful venue is located in a restored market hall and is home to tens of restaurants and bars with all sorts of European, Asian and American dishes.

Whether you're looking for seafood, a portion of green Thai curry or an elegant fine-dining experience, Hala Koszyki has got you covered.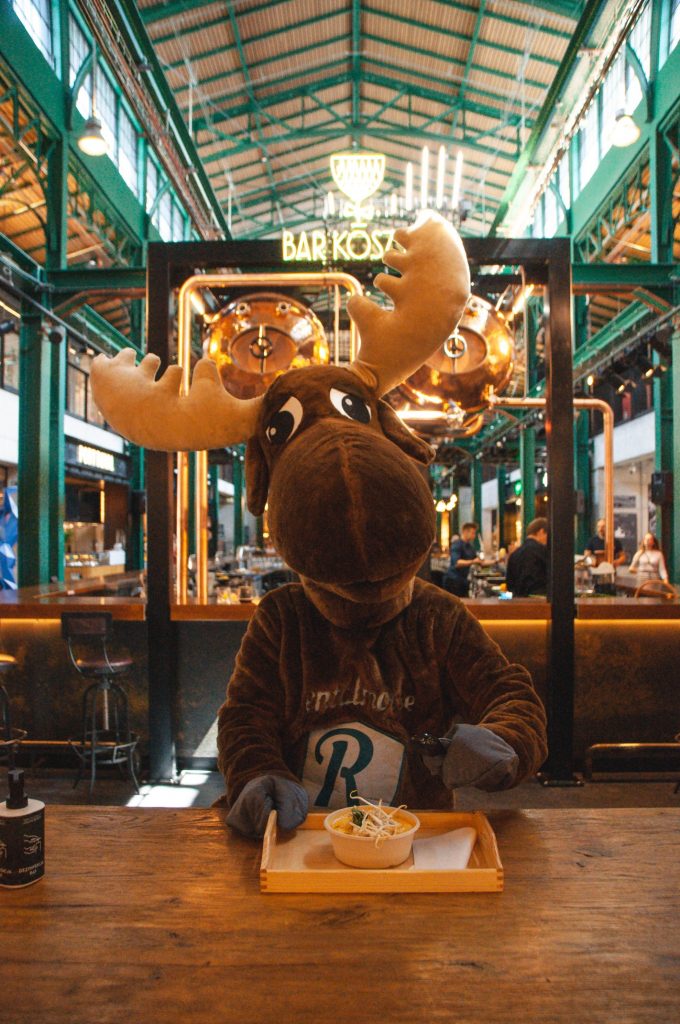 Palace of Culture and Science
A trip to Warsaw wouldn't be complete without paying the Palace of Culture and Science a visit. The Soviet structure dates back to the 50s and has become the symbol of Warsaw ever since.

Inside, you can find multiple theaters, cafes, a cinema complex, and frequent temporary exhibitions and expos. There is a viewing terrace on the 30th floor of the building, too.

However, Rentalmoose knows a secret way of getting the best panoramic view of the city from a different spot! Leave your car at the palace's car park (around 5PLN per hour) and walk to the Marriott Hotel across the street.

Panorama Sky Bar- The Best View of Warsaw
Panorama Sky Bar is a jaw-dropping bar situated on the 40th floor of the Warsaw Marriott Hotel.
The bar is open daily from 6 PM, not just for hotel guests!

Simply walk inside the hotel and take one of the elevators up to the top floor directly from the lobby. The drinks are pricey for Polish standards, but the utterly beautiful panoramic views make the experience absolutely worth it!

Raffles Europejski Warsaw
Luxury-seekers will be happy to hear that Warsaw has various top-notch hotels to choose from. Rentalmoose's favorite hotel in Warsaw is Raffles Europejski Warsaw.

The 5-star hotel is located minutes away from the Old Town and offers its guests a selection of stylish rooms and suites. Enjoy a minute of relaxation at Raffles Spa, or go for dinner at one of the hotel's world-class restaurants.

Polonia Palace
Elegance doesn't always come at an ultra-high price tag, and Polonia Palace Hotel is the perfect example. Located across the street from the Palace of Culture and Science, this 4-star hotel features classy rooms and an elegant restaurant and bar.

Looking for more attractions in Warsaw?
Check out this Rentalmoose travel guide, where you can find more places worth visiting, restaurants and hotels in town. You don't want to miss them!

Poland Road Trip Extension to the Baltic Sea
Your Poland road trip doesn't have to end in Warsaw. Once you reach the capital, take a look at this Rentalmoose travel guide that will take you up to the northern tip of Poland.
Relax at the Masurian Lake District, explore the world's biggest castle, spend a night in Tricity and visit Toruń and Łódź on your way back.
Drop-off
For maximum comfort, Rentalmoose recommends dropping off your rental car directly at the Warsaw Chopin Airport before leaving. Various rental companies support drop-off at another location, you can browse through available options on Rentalmoose.
Don't forget to book your rental car via Rentalmoose for your next adventure.
On our platform, you can find the top rental companies at the best price, along with tens of curated travel guides around the globe. Get your car from Rentalmoose!
We plant a tree for every booking made with our platform.
Post your pictures from your Poland road trip and tag #Rentalmoose! Our favorite ones will be featured in the upcoming blog posts.