Cabo San Lucas is the most popular getaway in Baja California. Find out the best things to do in and around Cabo with our curated travel guide.
No matter if you're on your way to Cabo San Lucas right now or you're planning a trip for next summer, you'll want to know what the best things to do in Cabo are.
Year by year, Cabo San Lucas continues to amaze international and domestic tourists as one of the best getaways in Mexico. After all, Baja California is home to exceptional beaches, spectacular landscapes, tasty cuisine, and quirky towns.
Bonus: Rent a Car In Mexico
Unless you're planning to stick to just one city, the best way of getting around Mexico is by car.
Check out these blog posts to make the best of your next trip to Mexico.

These Are The 10 Best Things To Do In Cabo
Without further ado, let's jump into each one of them!
Visit Land's End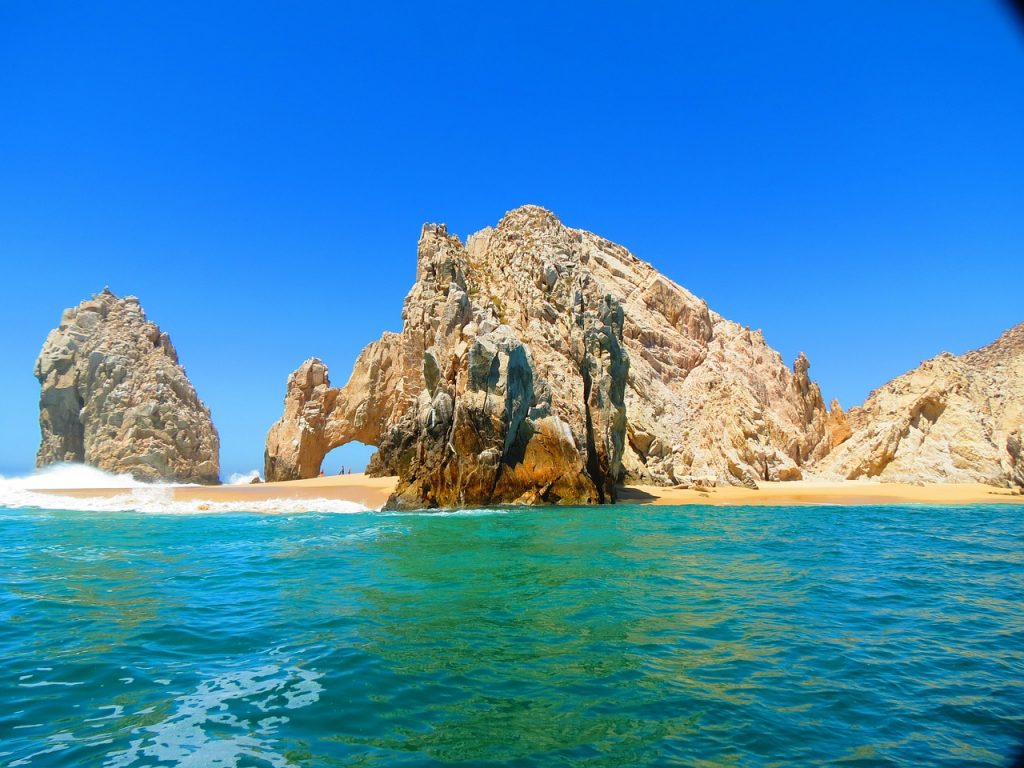 A visit to Land's End is unarguably one of the best things to do in Cabo. The rock formations are perhaps the most famous landmark here, so you simply have to see them.
How can you get to Land's End?
The only way to reach the picturesque Land's End is by either water taxi, boat, or kayak. You can catch a water taxi from Cabo's Medano Beach.
Rentalmoose insider tip: For the most unforgettable experience, consider hiring a glass-bottom boat!
The boat trip around the scenic rock formations is an absolute must-do when in Cabo.
Don't forget to snap a picture of the world-famous El Arco.
Playa Del Amor
After a visit to Land's End, see both Playa Del Amor and Playa de Los Amantes.
These two beaches are best accessed by water taxis. You could try walking across at low tide (from Divorce Beach) though it is not particularly safe. An inexpensive water taxi from Medano Beach is your best bet!
Keep in mind that the sandy beaches at Land's End have no facilities. It's best to bring your own snacks and water if you're planning to spend time here. The crystal-clear water and spectacular scenery will make it worthwhile.
Spend a Day At One Of Cabo's Best Beaches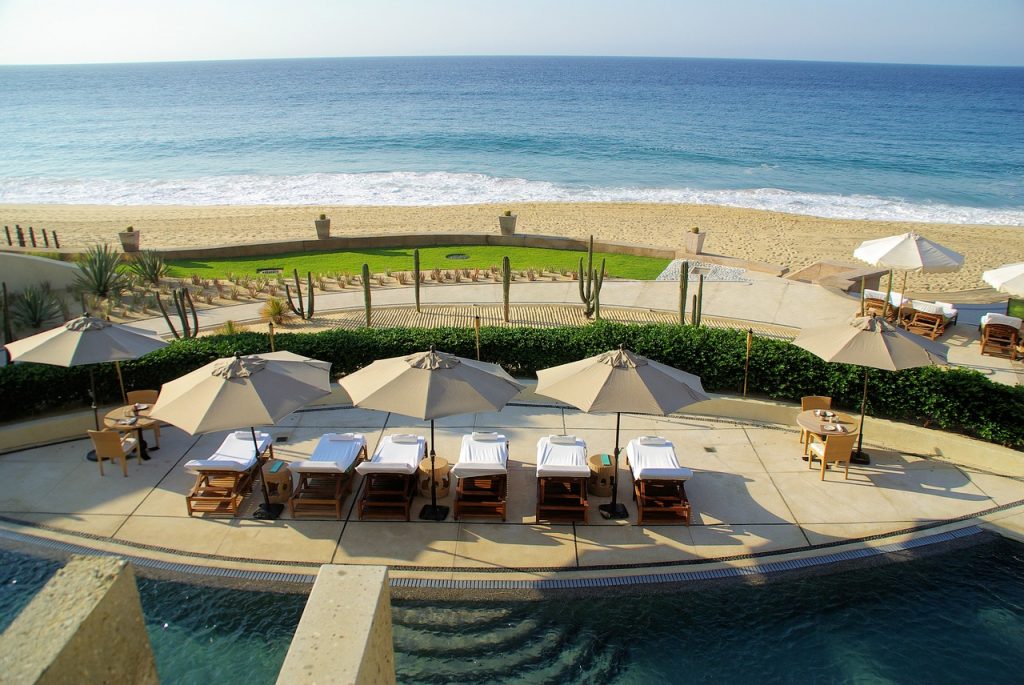 In case you didn't know, Cabo San Lucas is home to some of the best beaches in North America.
These are the best beaches in Cabo
If you're looking for the best beaches in Cabo, be sure to check out the following spots:
Santa Maria Beach
Are you a snorkeling fan? If so, don't skip Santa Maria Beach.
This pristine, sandy beach is absolute heaven for snorkelers, as Santa Maria Bay is filled with tropical fish. The crystal-clear waters make the waters here perfect to explore.
As the beach is around 15 minutes outside of Cabo itself, it's less crowded than some beaches in town.
The best way to reach Santa Maria Beach is by car.
There's a free car park, public restrooms, and showers available for beachgoers.
Playa El Chileno
Right behind Santa Maria Beach lays another one of the best beaches in Cabo, Playa el Chileno.
This sandy beach, much like Santa Maria Beach, is ideal for both snorkeling and swimming.
You can rent an umbrella at Playa El Chileno for around 200 pesos ($10) per day.
There are public restrooms and showers available for beachgoers. What's more, there's the upscale Chileno Bay Club at the end of the beach, where you can enjoy locally-caught seafood for lunch.
Cerritos Beach
Cerritos Beach is one of the favorites among surfers in the Baja California Peninsula.
This sandy beach is perfect for surfing, both beginners as well as experts. What's more, the wide sandy shore is great for sunbathing and people-watching.
The coast is lined with upscale, beachfront hotels where you can spend the night.
After a day at the beach, pop by the waterfront La Mision Restaurant for an exceptional dinner overlooking the sea.
Cerritos Beach is a 45-minute drive away from the heart of Cabo. Todos Santos, a great town worth visiting, is just a stone's throw away!
Playa Balandra
Playa Balandra isn't exactly in Cabo. In fact, it's a 2-hour drive away from Cabo San Lucas, near the town of La Paz. Is the drive worth it?
Simply put, yes. But don't take our word for it, check out this video to see why you need to visit Balandra.
As you can see, Playa Balandra looks absolutely spectacular. To no surprise, it is often dubbed the best beach in Mexico.
A short look at virtually any photo of the beach on the internet is enough to understand why. Let alone being able to see it yourself.
When visiting Playa Balandra, make sure you also stop by La Paz itself.
Drive To San Jose del Cabo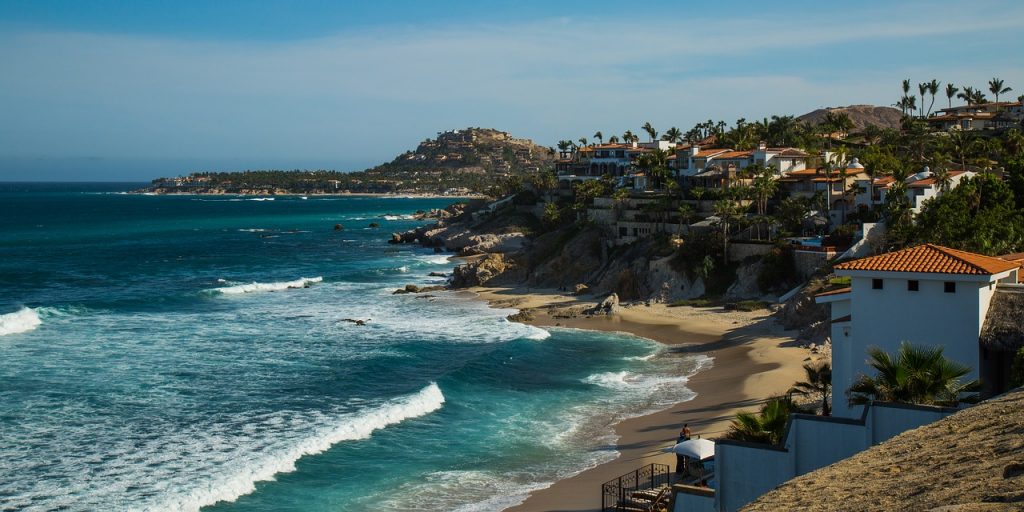 Get in your rental car and drive east along the main highway, leaving Cabo behind. In around half an hour, you will arrive at the scenic town of San Jose del Cabo.
When in San Jose del Cabo, go for a stroll in the heart of the town.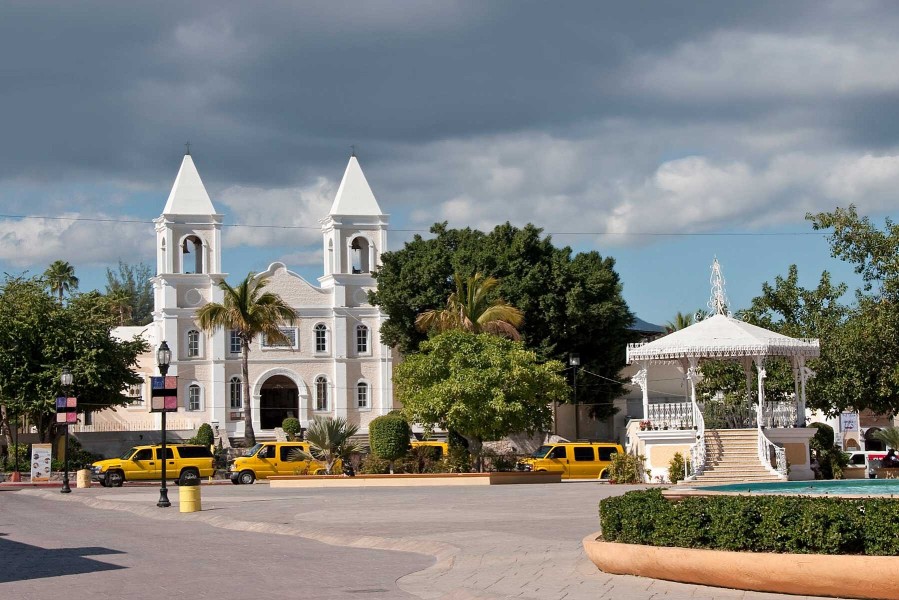 Snap a photo with the picturesque Mision San Jose del Cabo (photographed above), or walk down the vibrant Art Walk, and explore the street lined with quirky galleries.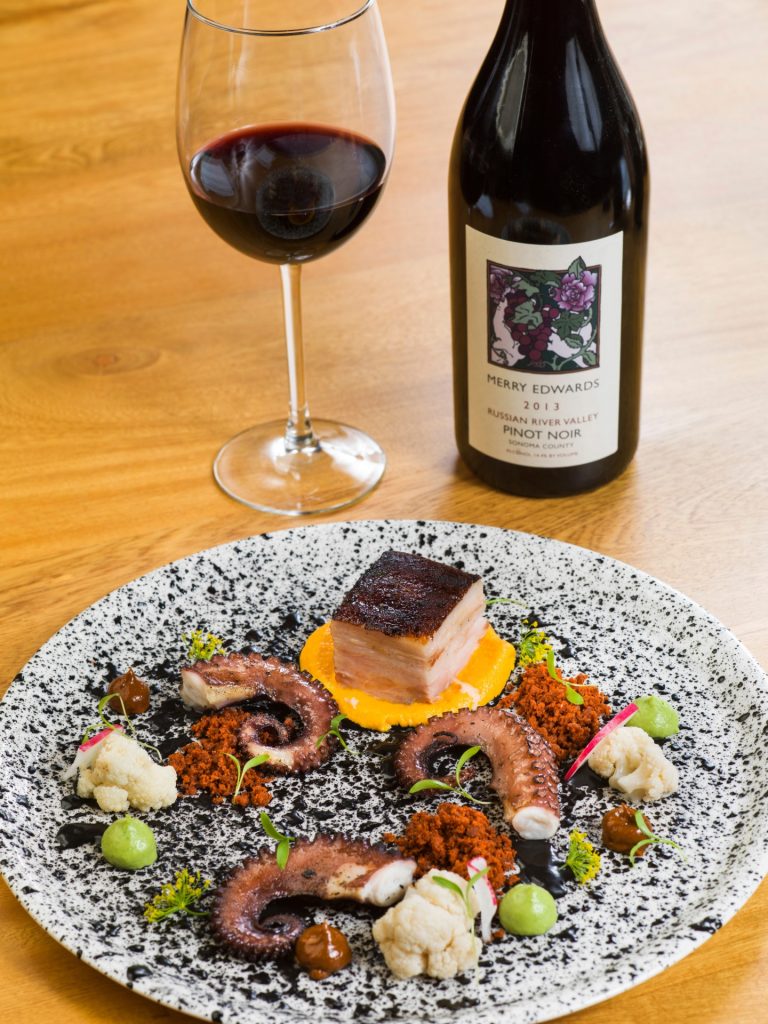 Don't skip a meal at the scenic Don Sanchez Restaurant, one of the top picks in the region. Choose from a selection of delicious dishes, such as tacos or local seafood. Take a look at these mouth-watering photos of what you can expect at Don Sanchez. Yummy!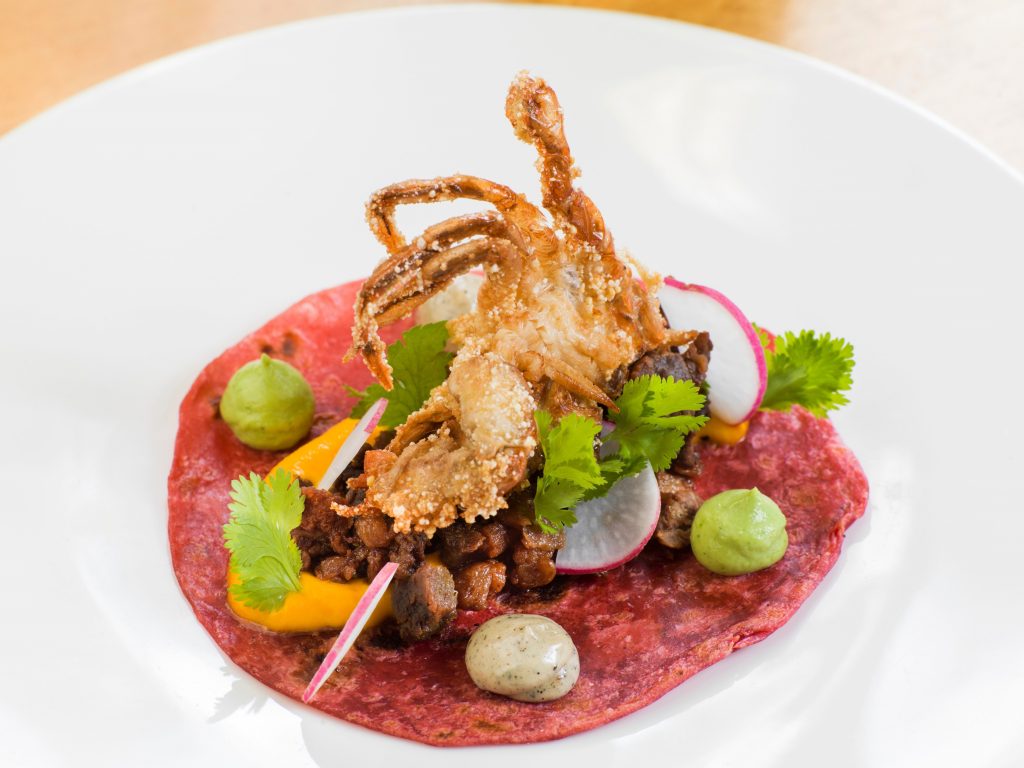 Don Sanchez is open daily from 6 PM to 10 PM.
Catch the sunset at the panoramic Cielomar Rooftop located at the top of the upscale Viceroy Hotel. Admire the spectacular sunset while sipping on a refreshing drink, or pop by for dinner. Open daily until 10PM.
Dive At Cabo Pulmo Marine Park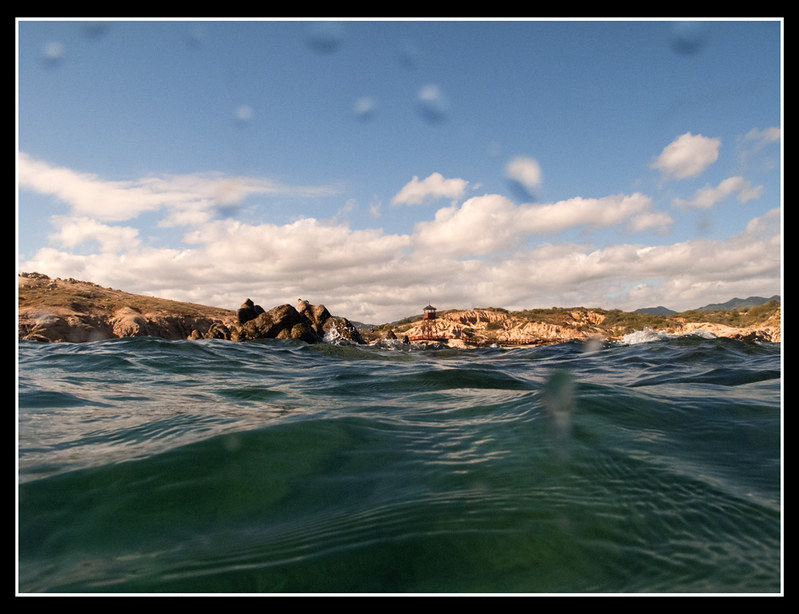 A 2-hour drive from Cabo San Lucas will take you to a paradise among divers, Cabo Pulmo Marine Park.
The tiny Cabo Pulmo village was established back in the late 1980s to protect one of the gems of Baja California, the largest living coral reef on this continent.
Today, the village is a great starting point for unforgettable diving and snorkeling tours.
Companies like Blue Passion Baja offer a wide selection of diving tours, as well as introductory courses for beginners, every day of the week all year long. Make sure to take a look at their website to book your adventure.
If you'd prefer snorkeling, Blue Passion Baja also offer daily snorkeling tours to the breathtaking coral reef.
Cabo Pulmo has a few great alternatives for those who would rather stay on dry land as well. Admire the scenic natural beauty of the region during an ATV tour, and see spots that are otherwise inaccessible.
Adrenaline junkies should check out the 3.5-hour long Mountain Biking tour across the desert landscape. Keep your eyes wide open, this remote area is home to some fascinating wildlife!
Go Whale-Watching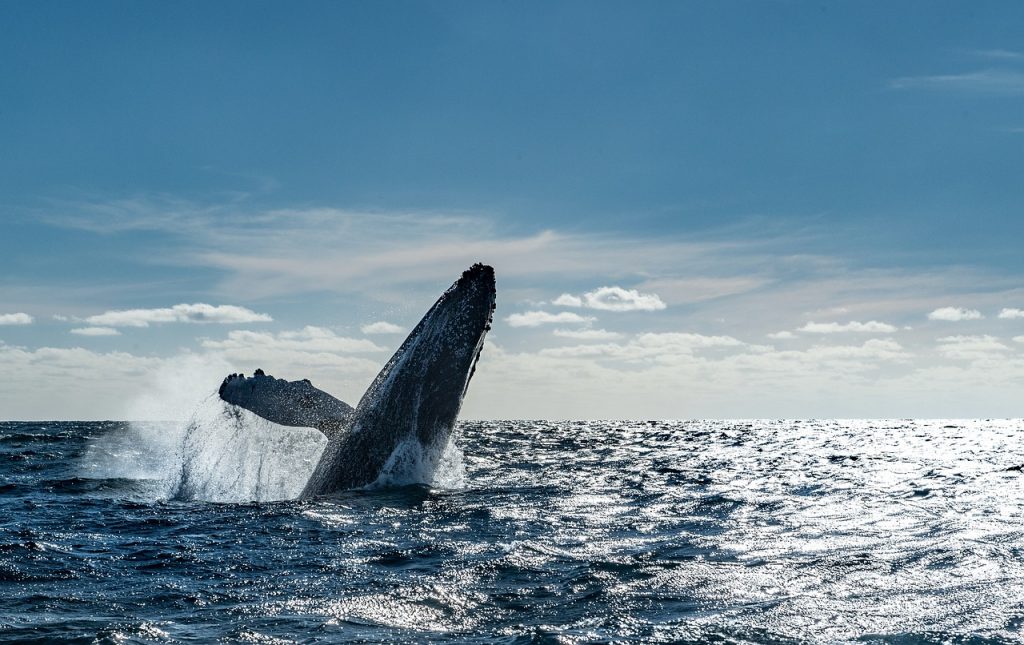 The marine life off the shore of Cabo San Lucas is diverse, lively, and perhaps some of the best in this part of North America. Afterall, Cabo Pulmo Marine Park is home to one of the largest living coral reefs in the world.
When can you see whales in Cabo?
The best time of the year to go on a whale-watching tour in Cabo San Lucas is from January to March, though the season starts in December and finishes in April.
If you go whale-watching during those months, seeing a whale is pretty much guaranteed.
There are various different whale-watching tour operators in Cabo San Lucas. Rentalmoose recommends booking your tour with Whale Watch Cabo. Unlike other operators, Whale Watch Cabo gives you a guarantee of sighting a whale.
If there are no sightings during your tour, you will be offered another one at no extra cost. Note that the Whale Guarantee is offered only during the whale season (December 15th-April 15th).
What's more, the daily tours are guided by marine biologists who will share lots of insight about marine life with you.
Go On A Day Trip To La Paz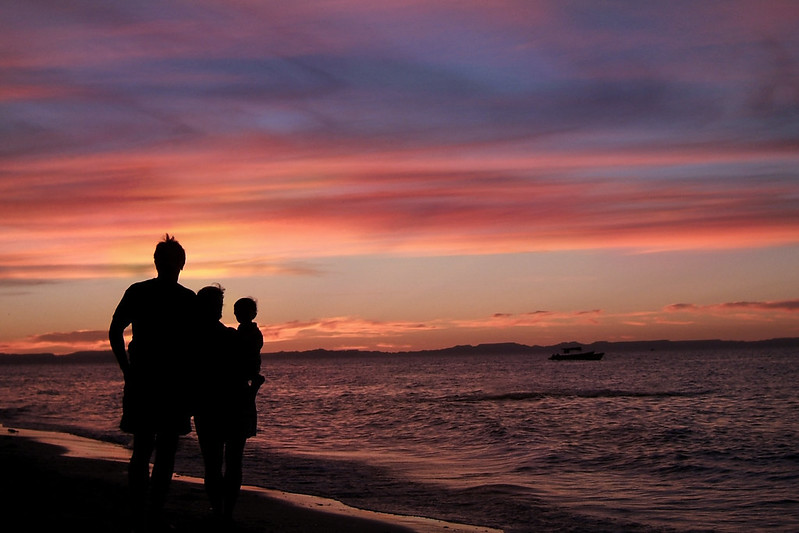 No trip to Baja California could possibly be complete without paying a visit to its capital, La Paz. Most travelers only focus on visiting the resort of Cabo, without considering to see La Paz. In effect, La Paz has become a more authentic, under-the-radar destination.
As La Paz is a 2-hour drive away from Cabo San Lucas, we recommend setting off early in the morning. That way, you can see most of what this fascinating city has got to offer.
Local Market- Mercado Municipal General Nicolas Bravo
Rentalmoose loves local food markets. We think they're one of the greatest ways to take in the hustle and bustle of any city or town. No matter whether you're in Athens, Cameron Highlands, or Tallinn, the local market is the vibrant heart of local life.
The fresh food market here in La Paz, Mercado Municipal General Nicolas Bravo, is a must-visit in town. Make sure to get here early, the market is open from 6AM daily.
Historic District
Spend some time at the cozy Jardin Velasco park, or cross the street and admire the Catedral de Nuestra Señora de La Paz. The cathedral dates back to the 1800s!
From there, you can cross a couple of blocks on foot and you'll find yourself on the panoramic Malecon.
Malecon
This waterfront promenade stretches for 3 miles (5 kilometers) and it's undoubtedly the favorite hangout among locals. You'll find joggers getting their morning exercise here, or groups of friends hanging out at the sandy beach.
Across the street from the promenade, you'll find amazing restaurants and bars that provide great views of the shore. Don't know which one to pick?
Drop by Restaurantes Bismark, one of the best picks in town. Apart from serving a wide variety of tasty meals and drinks, this eatery provides unbeatable views of the Malecon.
Restaurantes Bismark is open daily between 8AM and 11 PM.
Oh, when you're in La Paz don't forget to drive up to Playa Balandra!
See Todos Santos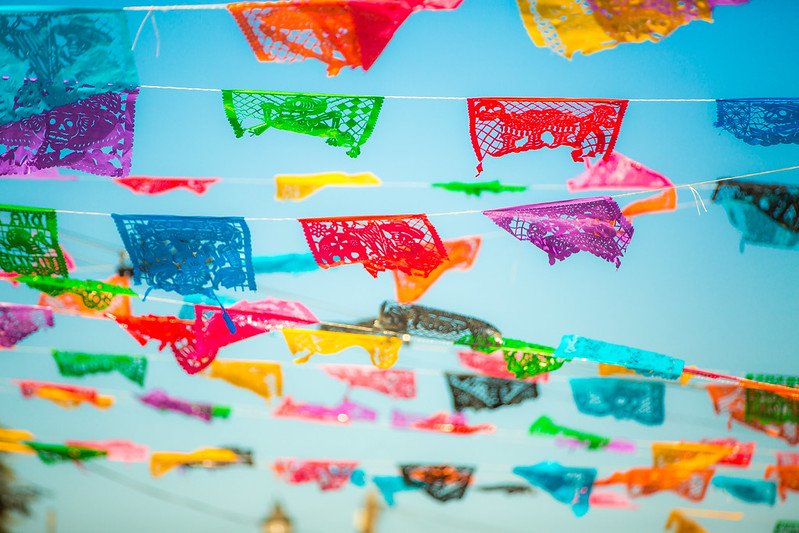 Hop on the highway along the west coast of Baja California and drive along the coast. Around an hour after leaving Cabo, you will reach the popular town of Todos Santos.
Since 2006, The Mexican government dubbed Todos Santos a Pueblo Magico. The government selected only around 100 towns in the country for the title, honoring the spots for their cultural influence, natural beauty, or historical significance.
As beautiful as Cabo is, there's no denying the fact that it is full of tourists. Todos Santos, on the other hand, feels like a completely different world. It's so serene that it's hard to believe that the booming resort town of Cabo is just an hour away.
Once you're in Todos Santos, find an on-street parking spot in the heart of the town and explore it on foot.
Hotel California
Don't skip a visit to the Hotel California. Despite the urban legend, this is not the place that Glenn Frey sang about. Nonetheless, the hotel is a major attraction in Todos Santos and it's worth dropping by for a visit.
Punta Lobos
Punta Lobos is a secluded, sandy beach favored among surfers. If you're lucky, you might spot a whale from the shore!
There's a large boulder next to the beach. If you decide to hike up to the top, you'll be presented with panoramic views of the area. For the most magical experience, get to the top during the sunset.
El Faro Beach Club
After the drive, why not relax at a sandy beach? Visit the upscale El Faro Beach Club for the ultimate luxury experience in Todos Santos.
Sip on a colorful drink while overlooking the ocean, swim at the infinity pool, or book a massage at the Arena spa.
If you're willing to escape the Cabo craze for a little longer, you can spend the night at the beachfront Guaycura Hotel.
The beach club is open Wednesday thru Monday from 10:30 AM to 7 PM.
Play Golf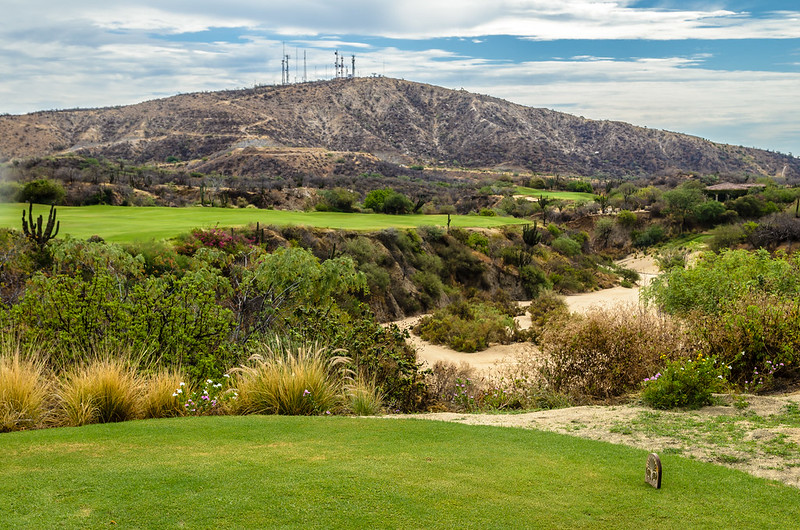 Golfing is a big-time activity in and around Cabo San Lucas. There are tens of different country clubs, both public and private, where experienced golfers (as well as beginners) can head for a game.
The only issue with golfing in Cabo is deciding which club to pick.
The best golf club in Cabo San Lucas
Quivira Los Cabos
Without a doubt, the most spectacular golf club in Cabo is the Quivira Los Cabos. This incredible golf course has earned countless awards, including a spot in the top 100 best golf courses in the world by Golf Digest.
This 18-hole course spans over 7000 yards, opening up to spectacular waterfront views.
After an exciting game, head over to the Quivira Golf Clubhouse for a juicy steak, or to simply take in the views once again.
Explore Santiago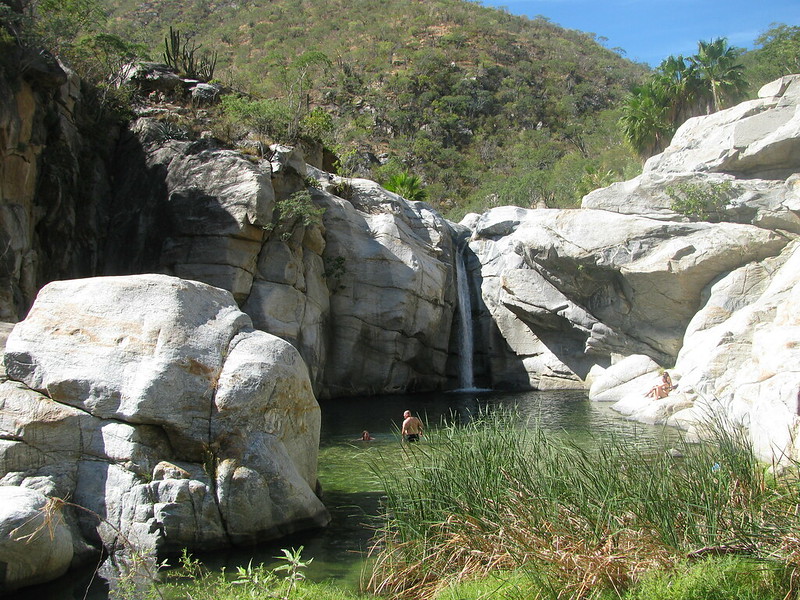 Much like Todos Santos, Santiago is a cute little town that can serve as a great escape from the craze of Cabo.
This tiny town dates back to the early 1700s, it specialized in agriculture. Over the last centuries, the town hasn't really changed. Its untouched beauty makes Santiago one of the best places to visit around Cabo San Lucas.
When you're in town, don't miss the pretty Mision de Santiago Church that can be admired both inside and out.
Make sure you head up to the Canon de la Zorra. Admire the waterfalls set in a beautiful, desert setting.
This scenic spot is perfect for a swim, or simply photographing the beautiful views. You can either visit it independently (the entry fee is around 150 pesos [$7.5]) or on a guided tour.
Note that the only way to get to the canyon is via a sandy, unpaved road.
Before heading back to Cabo, stop by the Santa Rita Hot Springs. Open all week except Wednesday between 7AM and 7PM.
Visit El Triunfo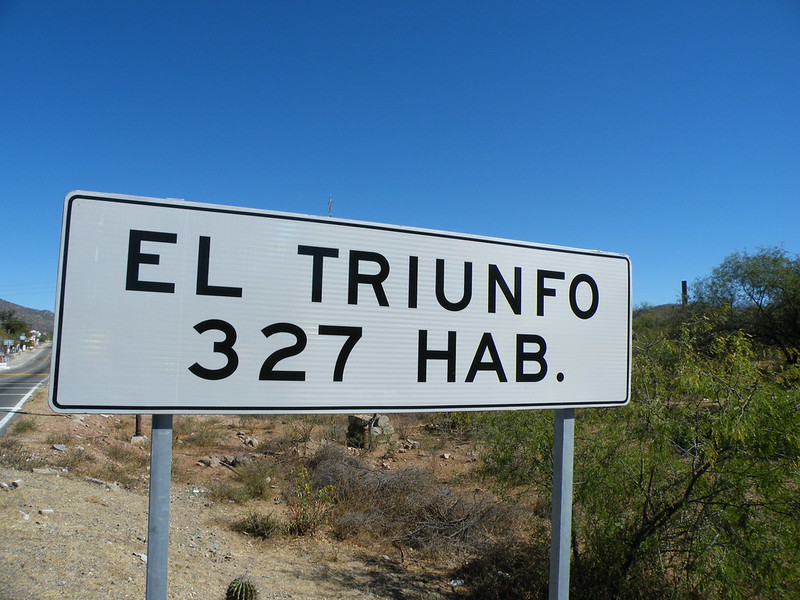 If you're a fan of spots that are very under-the-radar, you will love El Triunfo. As you can see in the photo above, El Triunfo has a population of just 327 people.
To be completely honest, El Triunfo is far from an attraction-packed tourist hotspot. In fact, the top-rated attraction in town, according to Tripadvisor, only has 3 reviews. Believe it or not, that's exactly why the rustic town of El Triunfo is worth visiting.
The town was first established in the 1700s as a mining town. Once the mines shut down in the 1920s, the majority of the population moved elsewhere. Until fairly recently, El Triunfo remained essentially untouched for the past century.
In order to attract tourists, the 327 inhabitants began restoring some of the historic buildings and turning them into quirky restaurants, galleries, and other touristy attractions.
Today, El Triunfo remains one of the best-preserved former mining towns in all of North America.
What can you do in El Triunfo?
The highlight of any visit to El Triunfo is the town's landmark, La Ramona Chimney. From there, you can see the rest of the mining complex, including Panteon Ingles and El Mirador.
Afterward, explore the heart of town right across the monumental chimney. For the best pizza in town (frankly speaking, there is no competition, though the pizza here is in fact great!), pop by Cafe El Triunfo.
Before leaving, pop by one of the town's museums or galleries. The El Triunfo Piano Museum is set inside a 19th-century building, and well worth a visit when in town.
Don't forget to book your rental car in Cabo with Rentalmoose, a worldwide car rental broker with over 15 000 locations around the globe.
We plant a tree for every booking made with us.