Renting a car is a pretty straightforward process, as long as you have a credit card. While it is preferred, most rental companies will allow you to use a debit card when renting a car. This quick guide will answer one of the most confusing questions in the world of rental cars.
To keep things simple, we've divided this blog post into the 3 following parts. Click the links to quickly jump to each section.
Without further ado, let's dive right in!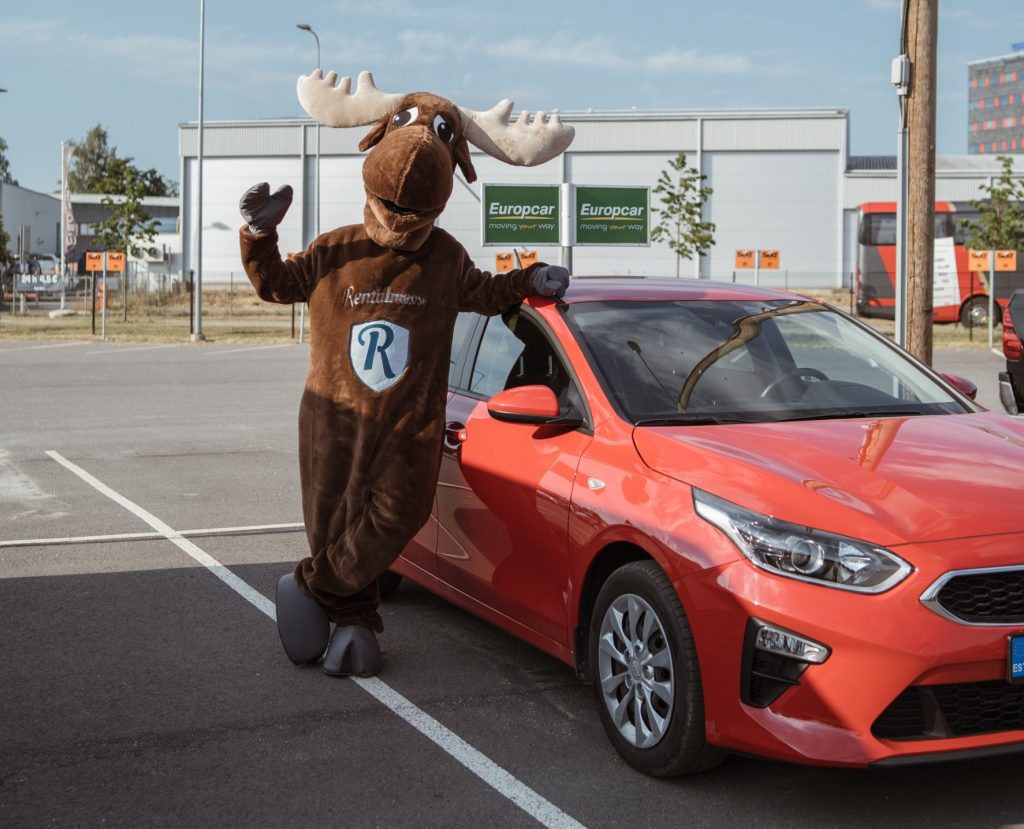 Car Rental With A Debit Card- Can You Do It?
The short answer is yes. However, it depends on a few factors:
the rental location
age of the renter
proof of a return travel itinerary
the name on the card
Continue reading to find out more.
Although it can seem a little bit complicated at first, it is possible to rent a car without a credit card. Rentalmoose has made renting a car as straightforward as possible. Virtually all of our suppliers allow renters to rent cars using a debit card. This can, however, change depending on the location.
Rentalmoose insider tip: Some of our suppliers offer a quick way to check location-specific policies. Check out Budget's Find A Location as an example.
Note that the policies can vary depending on the rental station. Always double-check with the supplier before finalizing the transaction. Otherwise, you may run into issues during the pick-up process.
Another thing to keep in mind is the age of the renter. While most rental companies allow a driver under 25 to rent a vehicle (a young driver fee may be applied), the lack of a credit card is an issue. You need to be at least 25 years old to rent a car with a debit card.
If you're picking up your rental car at an airport, you will need to provide proof of a return travel itinerary. This is required by virtually all rental companies at airport locations, especially if you plan to use a debit card.
Last but not least, ensure that the debit card is registered to you- the renter. No matter whether you choose to book with a debit or a credit card, it has got to be under the name of the renter.
Don't forget that while some rental companies won't accept a credit card during the pick-up process, payment for the rental car at drop-off may be covered via a debit card. It's best to get in touch directly with the supplier if you're unsure.

Which Rental Car Companies Allow You To Use A Debit Card?
Rentalmoose only offers rental cars from trusted and verified rental companies. As a result, most of our suppliers offer a car rental with a debit card.
You can always double-check directly with the rental company if you're unsure whether your rental car can be booked with just a debit card.
Avis (Ace, Budget)
Most Avis locations accept debit cards, though the renter has got to be at least 25 years old.
Cards accepted by this supplier include Avis Charge Cards, American Express, AT&T Capital, China Union Pay, Diner's Club, Discover, GE Capital, JCB, Mastercard, Sears, and Visa.
Aside from local policies, Avis also requires credit cards when renting premium vehicles, including the ones in the Avis Select Series.
Enterprise (Alamo, National Car Rental)
Enterprise typically accepts Visa, Mastercard, and Discover debit cards at most of their airport locations in the US and Canada.
Note that the renter needs to present a return flight ticket to be able to rent a car using a debit card at airport locations. Otherwise, only a credit card will be accepted.
Europcar
Europcar accepts debit cards issued by major operators at select locations. It's best to refer to their terms and conditions before finalizing the booking.
Check out more reasons why you should always read the terms and conditions before booking your rental car.
Hertz (Dollar, Thrifty)
For the most part, it should not be an issue to use a debit card when booking a rental car with Hertz. As always, local limitations may apply depending on the rental location. Hertz requires a credit card when booking a premium vehicle, too.
Charge and debit cards accepted by this supplier include American Express, MasterCard, Carte Blanche, Diners Club, Discover, JCB, Visa, China Union Pay, Hertz Charge Card.
Similar to Enterprise, Hertz requires to present a return flight ticket at airport locations to be able to rent a car with a debit card.
Rental car deposits and holds on account funds
No matter what supplier you choose to book your rental car with, you can expect a hold on account funds.
By doing this, the rental company can make sure that the renter is actually able to pay for the rental car. In most cases, the holds on your account funds will be similar to the final rental car bill.
This fee will be returned to you within a few business days after the drop-off. Ensure you have enough funds on your debit card to cover this hold, as well as to pay for the rental car itself.
Most rental companies will take a security deposit. You can learn more about that in this informative blog post.
Now that you're all set, it's time to book your next rental car! Click the banner below to start browsing rental cars.