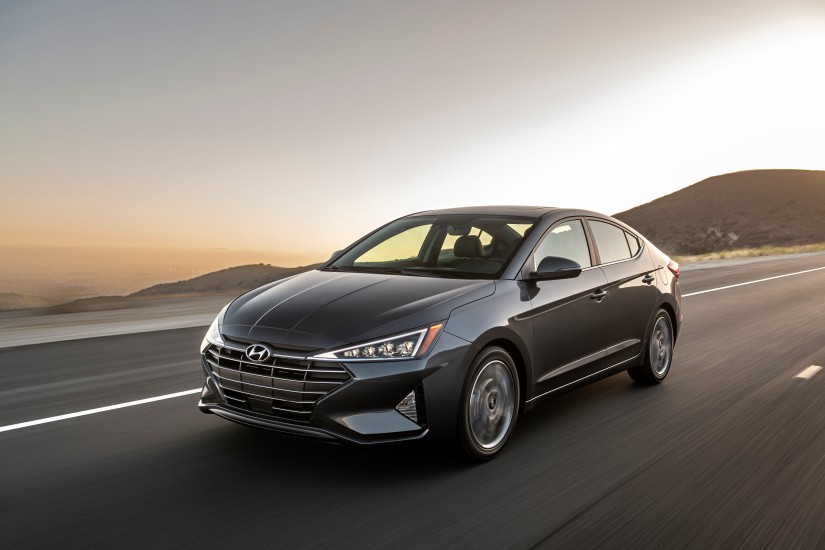 There are nearly 20 different vehicle categories in the world of car rentals. Keeping up with all of them can be harder than it seems. Find out what you can expect when booking an intermediate (or midsize) rental car.
Rental companies are constantly changing the vehicles offered at different rental locations. That's why it's simply easier to offer types of cars, as opposed to particular makes and models.
Suppliers throughout the globe use the same unified four-character code to classify their rental cars. There are 18 different car types within the ACRISS system, and intermediate or mid-size is one of them.
To keep this guide clear and simple, it has been divided into the following sections:
Without further ado, let's jump right in!
Simply put, an intermediate (also referred to as mid-size) car is larger than a compact and slightly smaller than a standard.
Although the particular make and model will vary depending on the rental companies' availability at your desired location, all intermediate rental cars are similar. No matter which car you receive, any intermediate rental car will have the following:
four doors
space for up to 5 occupants
similar to a Toyota Corolla
You can also expect a similar amount of room for cargo and passengers across all intermediate rental cars. The fuel economy and engine specifications shouldn't vary too much between the different makes and models, either.
Note that some rental companies will also classify some crossover SUVs as intermediate cars. In that case, the size may be a little bigger than the average sedan.

As mentioned above, all intermediate cars are roughly the size of a Toyota Corolla. Here are a few more examples of popular rental cars that fall within the intermediate category.
Toyota Corolla
Fiat 500X
Hyundai Elantra
Skoda Octavia
Nissan Qashqai
Chevrolet Cruze
VW Jetta
Seat Toledo
Jeep Renegade
BMW 1-Series
Ford Mondeo
Peugeot 3008
Intermediate, or mid-size rental cars, are larger than compacts. As a result, you can comfortably travel with up to 5 occupants and their luggage. Intermediate cars are perfect when you need more space than a compact car, and still want to maintain similar fuel economy.
An intermediate rental car can prove to be ideal for day trips from busy cities with your family or friends. If you're planning to spend a weekend at Cape Cod and drive from Boston, for example, an intermediate car would be perfect.
Know More About Your Rental Car Type
As mentioned above, rental companies use the ACRISS 4-character code to classify their rental car types. By looking at the ACRISS code, you can find out what kind of car you'll get, as well as its type, transmission and drivetrain, fuel type, and whether it has A/C.
Keep in mind that you never book a particular make and model when renting a car. That's why you'll see the words "or similar" when booking the vehicle.
You can check out our guide to ACRISS codes to learn more about rental car types. That way, you'll always be prepared beforehand.
Don't forget to book your next rental car through Rentalmoose. Our platform offers thousands of rental cars from trusted suppliers all across the world. Browse from over 15 000 different locations and find your ideal car today.

We plant a tree for every rental car booked with us, as a way of contributing towards a better tomorrow. Find out more about us here.