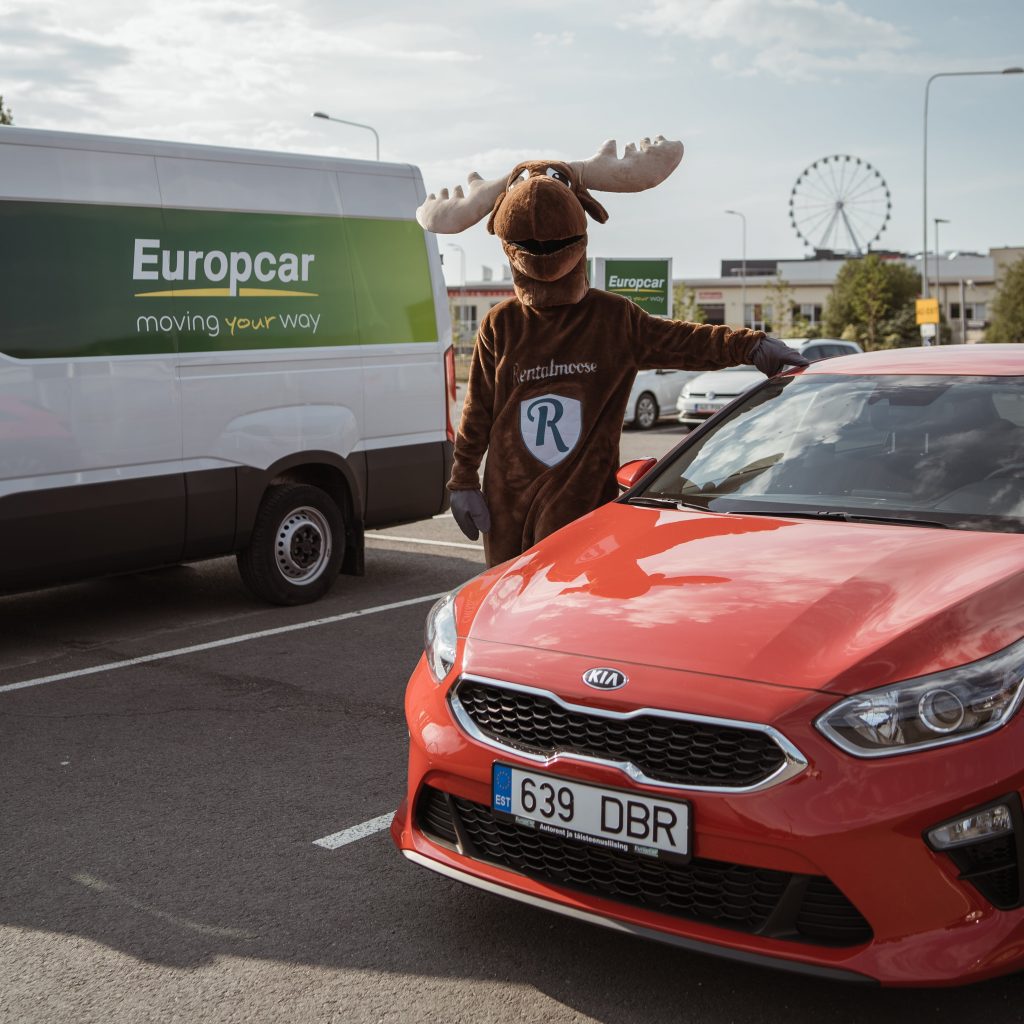 How To Rent A Car? Step-by-step Instructions
Renting a car has never been this easy! With Rentalmoose, you can book a rental car within just a few minutes. Here's how to rent a car using our innovative platform.
1. Choose A Location
This is the first step to booking your rental car with Rentalmoose. Simply head over to our platform and type a location in the search bar. This can be anything from an airport or train station, through to cities and their districts, or a selection of different regions.

We serve over 15 000 locations all over the globe. That way, you can rest assured that we'll have offers for you. No matter where in the world you're going.
The number next to the location indicates how many rental cars are available in that spot. Note that some of the locations in our database have too many rental cars. You'll be asked to provide a more granular spot from a more specific locality level.
For example, let's say you're looking for a car in LA County. Since we have roughly 200 cars there, you'll have to clarify a more specific pick-up spot somewhere within LA County. You'll only see the most relevant offers that way.
2. Select Your Dates For Pick-Up and Drop-Off
Once you've picked your desired location, you'll need to specify two dates to rent a car with us.
The Pick-Up date is the day when you'll grab the keys to your rental car. This date will also mark the beginning of your rental period.
The Drop-Off date is when you'll give the car back to the rental company. This will also mark the end of your rental period. It's crucial to return the rental car by that day. Otherwise, you can face additional fees for late drop-off.
Once your dates are locked in, this is where things get really exciting!
3. Browse Through Different Rental Cars
The destination is picked, and the dates are selected too. Now, you'll get to see all the different cars to choose from!
All of the rental cars you see are offered by our trusted, verified suppliers. You can sort the results by best value (lowest daily rate) or see the most expensive picks first. Click the different body styles to filter out the ones you wish to book. You can also use the map view to get a more detailed look on where the rental cars are located.
Remember that you're booking a car class, and not a particular make and model. Even though you see a Ford Focus in the picture, it does not necessarily mean that you'll get the same model. You can read more on that and the meaning behind the "or similar" in this blog post.
Note that you may need to wait a couple of seconds for all of the available cars to load, depending on the speed of your internet connection.
4. Optional- Tick Any Additional Filters
This step is completely optional. You can hit the "Advanced Search" button to apply extra filters or modify your request.
Different Drop-Off Location
The "Same Drop-Off Location" is enabled by default. Untick the box and specify your drop-off location for a one-way rental. Note that these are usually subject to an extra fee.
GoGreen- Electric And Hybrid Cars
GoGreen filters allow you to easily browse through electric cars and hybrids. Note that these types of cars are not very common among rental companies just yet, so not every location is going to have rental cars that meet the GoGreen criteria.
Deposit
Most suppliers will require a safety deposit. You can filter out rental cars with high deposits by choosing relevant prices from the drop-down menu.
Self Liability/Deductible
This is the maximum amount of money you'll need to put towards repairs in case of damage to the rental car. Premium insurance plans may bring this number all the way down to zero. Find out more about rental car insurance.
Allowed Mileage
Some rental companies set a daily mileage allowance, passing it will cost extra money added on top of your final bill. Pick rental cars with unlimited mileage if you're planning to go on a long road trip.
Transmission
Pretty self-explanatory. If you're not comfortable with a stick shift, you can filter them out in favor of automatics. This is how to rent a car with your desired choice of transmission.
5. Pick Your Desired Rental Car And Click "Book And Pay Now"
Once you've picked your favorite rental car, proceed by clicking "book and pay now". The amount you see on the bottom is how much you'll have to pay to reserve the car. This is not the final quote for the rental– this will be displayed next to underneath the photo of the car.
Don't worry, you do not have to pay anything just yet!
6. Add Any Additional Items And Click "Book And Pay Now"
You'll see the details of your booking once again, this time in a clearer layout. Here, you can also see some helpful information regarding the booking- like what exactly is included in the price, the driver requirements, and so on.
Read and accept our Terms and Conditions and the Privacy Policy, as well as the T&Cs of the rental company. Once the two boxes are ticked, you can hit the "Book And Pay Now" button once again. If you have a coupon, click "USE COUPON" first, type it in, then press "apply" to lower the reservation fee.
Rentalmoose insider tip: We offer free cancellation up to 48 hours before the pick-up date. This applies to every rental car booked with us.
7. Fill In The Driver & Payment Details
It's crucial to fill this info correctly, as it will be double-checked by the rental company during pick-up. Fill in the driver details, as well as the payment information. This is the last step on how to rent a car via Rentalmoose!
Note that the credit card used here has got to be under the same name as the primary driver. Additional drivers need to be reported to the rental company beforehand. If you let unauthorized drivers use the rental car, all your insurance can become invalid.
8. Pay For The Reservation (& Plant A Tree!)
Last but not least, you'll need to pay the reservation fee. Once again, this is the price to lock in your booking. You'll still need to pay the rest of the total quote at the rental desk, so plan accordingly.
We charge a small tree-planting donation for every booking made with our platform. That way, we're able to plant a tree every single time anyone books a rental car using Rentalmoose. This is one of the ways we contribute towards a better tomorrow.
9. Your Booking Is Confirmed
That's it, you have booked your rental car via Rentalmoose! You'll get the booking confirmation sent to you by email. It's best if you print it out and present it during the pick-up process.
What are you waiting for? Click the button below to get started!