Planning a road trip can get tremendously overwhelming sometimes. Afterall, there are lots of different things that have to be planned out prior to leaving. Packing your road trip essentials is one of the last things you do before setting off, but it cannot be overlooked.
We've compiled a handy list of 30 items you have to take on your next road trip. They're split into the following categories:
It may seem like common sense to take all of the items listed below. The stress of planning a road trip can make us forget the most basic stuff.
Check out this blog post to make sure you take all of your road trip essentials!
13 Absolute Essentials For Every Road Trip
The items below are your absolute essentials for your next road trip. Make sure you don't forget any of them!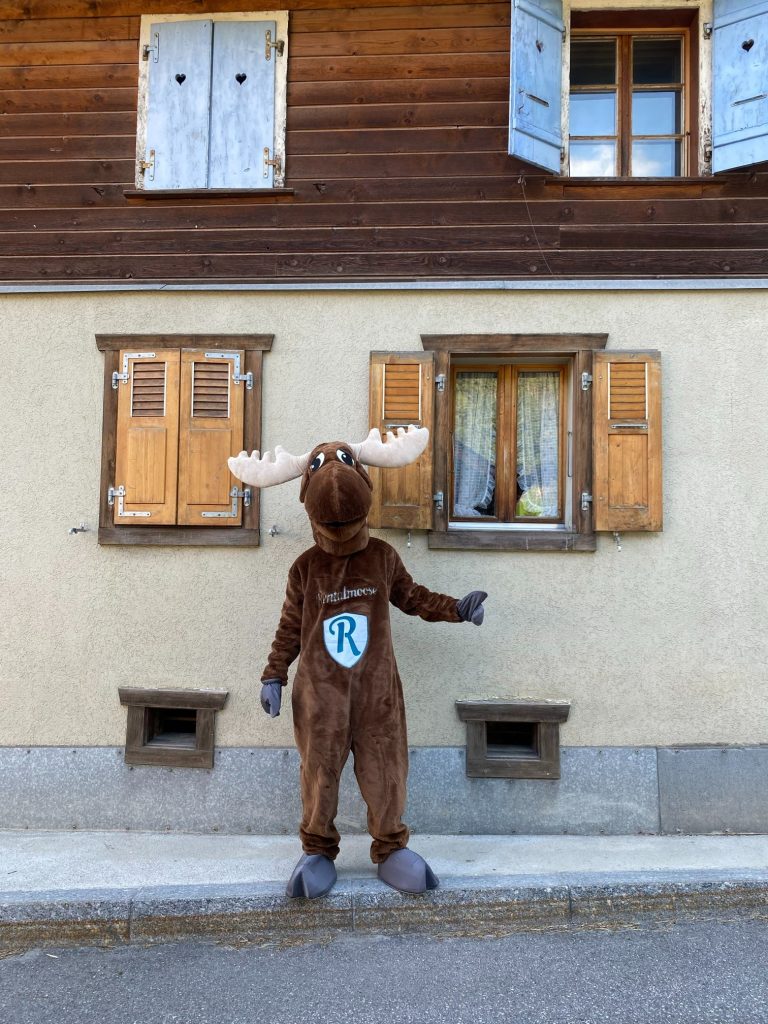 The Most Basic Items You Always Need On A Road Trip
Driving License & ID
Car Documents & Proof of Insurance
International Driving Permit
Roadside Emergency Kit & First Aid Kit
Flashlight
Face Masks
Hand Sanitizer
Protective Gloves
Emergency Contact Info
Cash
Engine Oil
Credit Card
Water Bottles
Driving License & ID
First and foremost, you have to make sure that you packed your driving license and ID. A driver must be able to provide a valid driver's license and proof of identity. Any passengers in the vehicle need to have their IDs, as well.
Note that some countries require foreign drivers to have their passports with them at all times, too. Check the local regulations before departing to avoid any mishaps during the journey.
Car Documents & Proof of Insurance
The paperwork of your vehicle is just as important to have as your driver's license and ID.
If you're traveling by rental car, the car's paperwork will either be in the glove compartment or handed to you when picking up the vehicle. Always double-check before setting off.
Different types of car insurance may be obligatory, depending on the region you're driving in. Rental cars in America, for example, will typically only come with a very basic protection plan. Check with your credit card company, as they may offer additional insurance.
When traveling by rental car, it is crucial to have the vehicle properly insured. You can check out this blog post to learn more about rental car insurance.

International Driving Permit (if necessary)
Driving abroad? Some countries may require the driver to have an International Driving Permit or IDP for short.
Remember that you have to obtain an IDP before leaving your home country. There is no way to get an International Driving Permit while you're already in a foreign country.
You can learn all you need to know about IDPs in this blog post.
Roadside Emergency Kit + First Aid Kit
A roadside emergency kit is crucial to have on a road trip. Hopefully, you'll never have to use it. Unexpected accidents could happen, hence it's best to have one laying around just in case. The same goes for a first aid kit.
A roadside emergency kit should have the following items:
first aid kit
jumper cables
tow strap ropes
warning triangle
a set of tools, including screwdrivers and sockets
seatbelt cutter
window breaker
blanket
electrical tape
high-visibility vest
whistle
As you can see by its components, a high-quality roadside emergency kit will keep you prepared for any unexpected scenarios. You'll be able to deal with technical breakdowns, dead batteries, medical emergencies, and any other situations that could happen during your road trip.
Flashlight
A flashlight should be a part of your roadside emergency kit. If it is not, then ensure you pack at least one working flashlight. It is one of the must-have road trip essentials, that's for sure.
Don't forget spare batteries!
Face masks
The COVID-19 pandemic has dramatically changed the way we travel. Depending on the region you're going to, face masks may be required indoors as well as outside.
Make sure you take enough masks. Don't forget to pack spare ones, too!
Hand Sanitizer
Any traveler going on a road trip in 2021 should take a bottle of hand sanitizer.
While many local businesses set up hand sanitizers near the entrance to their premises, it could turn helpful to have your own bottle.
Protective Gloves
Not all surfaces you'll come across are going to be particularly clean. What's more, you may have to open the hood of your car to check the oil levels.
You'll definitely end up having to go to the bathroom at a gas station. Taking a pair of gloves with you certainly won't hurt. It could save you from coming in contact with some disgusting surfaces.
Emergency Contact Numbers
Ensure that you have the emergency contact numbers saved on your phone, or written down on a piece of paper. Ensure you have the contact details for roadside assistance, too.
Don't forget that the emergency numbers can change depending on the region you're in!
You can check out this Wikipedia page to see emergency telephone numbers in different countries.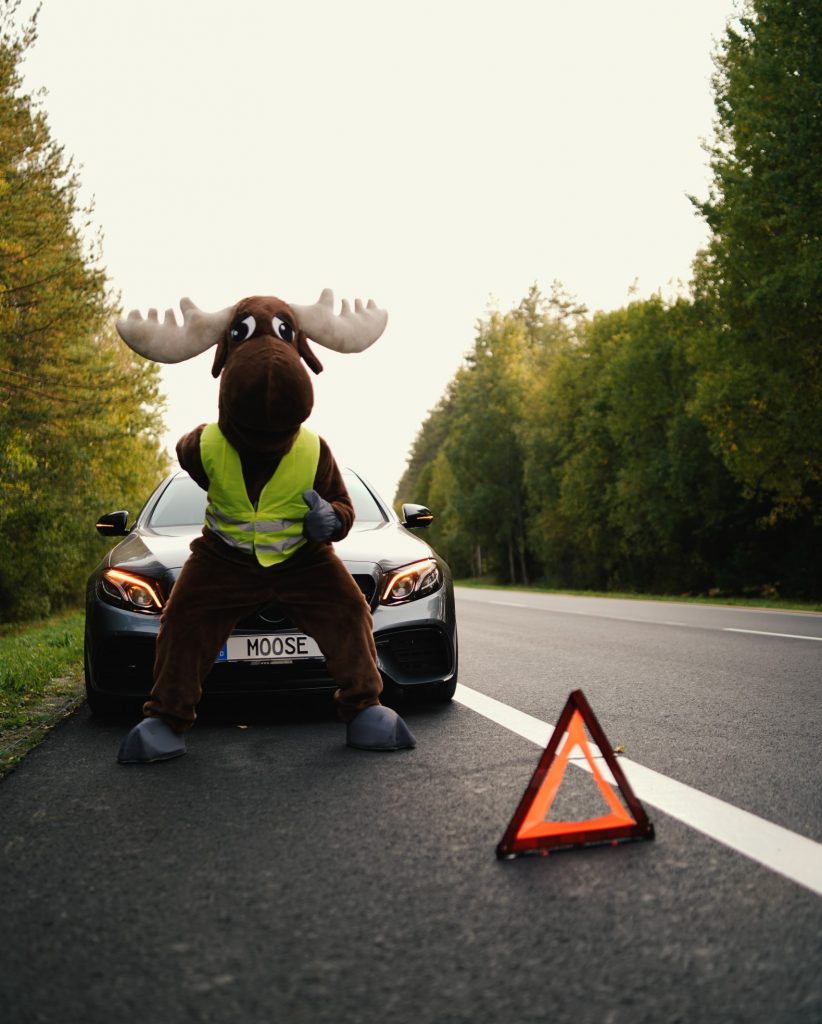 Cash
Not all local businesses will accept payment by card. It's always good practice to have some local currency on hand at all times, hence we recommend cash as another thing to take on a road trip. You never know when a small purchase may come up!
Naturally, you don't want to take too much cash with you either. An amount that will be enough for the duration of the trip, plus some more just in case anything happens, should be sufficient.
Remember to take the money with you, and not leave it in a car unattended.
Engine Oil
This is crucial if you are going on a long-distance road trip in your own vehicle. Regularly checking the engine oil level is a must. Otherwise, you could risk damaging the powerplant of your car.
I cannot stress this enough. Having a bottle of engine oil in the trunk is extremely convenient. Some local gas stations may sell the right type of engine oil, though it is not guaranteed.
Credit Card (if necessary)
A credit card may not be a road trip essential for everyone unless they're renting a car.
If you are traveling by rental car, you'll need to take your credit card (with enough funds to cover the security deposit) and present it when picking up the vehicle.
Note that the credit card has to be under the same name as the renter. Click here to learn more about the pick-up process.
Water Bottles
It goes without saying that water is an absolute necessity. While any local grocery shop or gas station will sell water, it's always a good idea to have a few bottles in the car with you whenever you get thirsty. Especially if you're traveling in rural areas.
Water bottles could come in handy if you go on a hike, or in case of a breakdown in the middle of nowhere.
Pack These 14 Items To Make Your Road Trip More Comfortable
Although the items below are helpful to take, we don't qualify them as absolute road trip must-haves. Nonetheless, consider packing these convenient items to make your road trip more comfortable.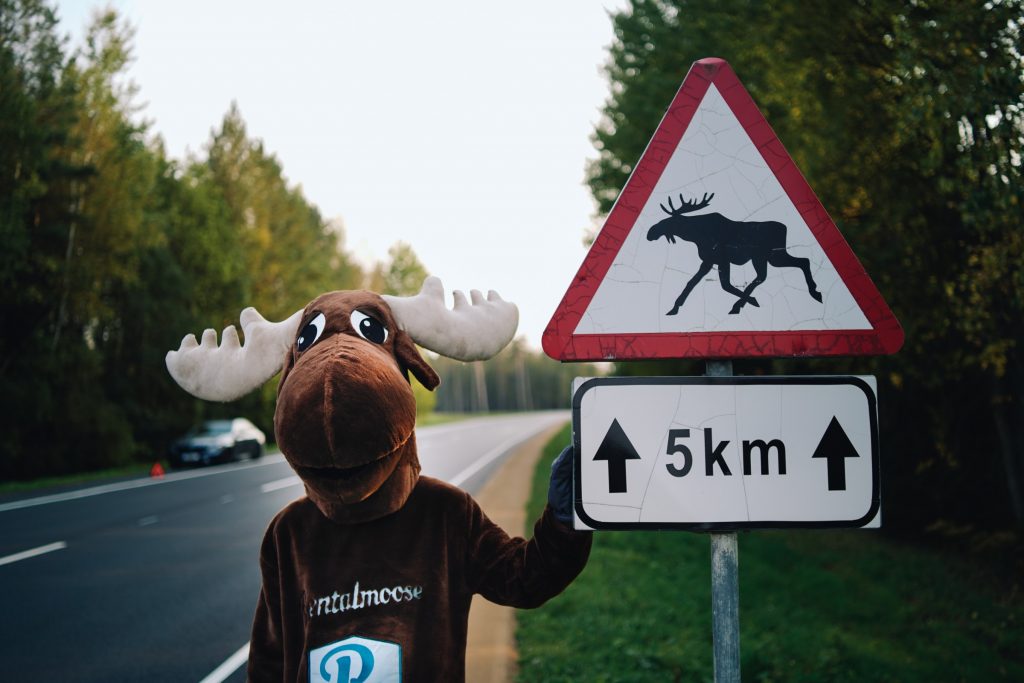 These Items Will Improve The Comfort of Your Road Trip
Bug spray
Shovel
Ice scraper
Painkiller
Sunscreen
Toilet paper
Umbrella
Sunglasses with a Polarizing Filter
Phone Charger
Blanket and Pillow
AUX Cord
Handsfree Bluetooth Kit
Books
Snacks
Bug Spray
Insects of all sorts can be annoying, especially when hiking out in the wild or trying to enjoy a barbecue with friends. Don't even get us started on mosquito bites. Yikes!
Pack some bug repellent and you'll spare yourself from
Shovel
A shovel is a great multi-purpose tool you should definitely pack with you on your next road trip.
You'll surely find it useful if your car gets stuck in mud or snow.
Ice Scraper
An ice scraper is a must for any driver during the wintertime. It's the most efficient way to remove ice and snow from your car's windshield and mirrors.
Some people attempt to save time by pouring boiling water directly on the windshield. Do not do that. The temperature difference could cause your windshield to shatter to a million pieces.
Going on a winter road trip? Check out this guide for more helpful tips.
Painkillers
Headaches are never fun, but they're even worse during a road trip. Riding in a car for hours with a constant headache can be a terrible experience.
It's best to be prepared and take some painkillers and medication that could become useful.
Sunscreen
Yet another must-have on any road trip during the summer. Particularly handy if you're driving down a coastal road and decide to stop at a scenic roadside beach. Perhaps you want to get out of the car and hike around the wilderness?
Sunscreen is super useful, yet it is easily overlooked and forgotten. Don't forget to pack it!
Toilet Paper
Don't overestimate local gas stations and small restaurants. You may often see that public bathrooms either provide rough, low-quality toilet paper, or they are out of it altogether.
It's best to bring your own rolls with you, just in case. A roll of toilet paper could double as tissues or a paper towel for cleaning up any spilled liquids, too.
Umbrella
Ideal for protection from the rain. It can also serve as a great way to protect yourself from strong sunlight.
Sunglasses With A Polarizing Filter
Sunglasses can dramatically improve your driving experience. Being blinded by harsh sunlight is dangerous and could lead to a collision. Sometimes there's so much light that the car's sun visor just won't cut it.
Instead of just any sunglasses, try to get ones with a polarizing filter. A polarizing filter will eliminate reflections, such as the ones on your car's windshield. Trust me, you will not regret it.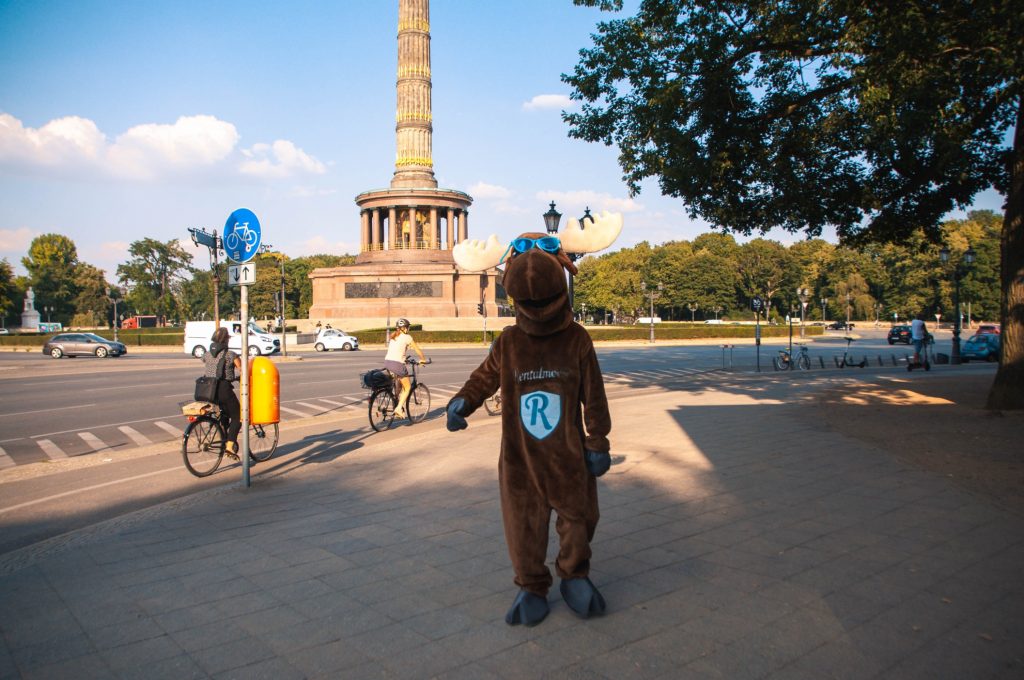 Phone Charger
Speaking from experience, it's best to pack more than one phone charger on a road trip. They can get broken, lost, or simply disappear into the "black hole" between your seat and the center console.
Despite what some people may say, it is impossible to retrieve anything once it falls into the black hole. Really.
If you're traveling with friends, it's safe to assume that at least one of them will forget their charger. Better safe than sorry.
Blanket & Pillow
Who would not want to enjoy a nap during an endless road trip? As long as you're not the one driving at the moment, of course.
Blankets and pillows can easily qualify as road trip essentials. While not taking them would not affect the safety of your road trip, it is a nice touch to get a more comfortable and enjoyable experience.
AUX Cord
Experienced roadtrippers can all agree that there are some unwritten rules for every road trip. One of them states that the front-seat passenger's main role is being the DJ for the duration of the road trip. They control the magical AUX cord and select the music played in your car.
Make sure you have a way to connect your phone to the car's audio system. Newer cars may have Bluetooth connectivity. If you have an older vehicle, an AUX cord is your best bet.
Handsfree Bluetooth Kit
Talking on the phone while driving is not only illegal in most countries, but also very dangerous. Instead, you can connect a handsfree Bluetooth kit to safely make phone calls while behind the wheel.
Newer vehicles often have this feature as a standard option in the infotainment system.
Books
Staring at a phone screen for hours on end can drive your passengers crazy. Instead, pack a few of your favorite books that they can read through during the road trip.
Snacks
Any proper road trip begins with a shopping stop to gather snacks. When it comes to piling up road trip snacks, it is always best to come overprepared. There is no such thing as not having enough snacks, that's for sure.
Don't just stick to junk food, purchase some healthy foods as well. Fresh fruits are both nutritious and tasty, for example.
Other Accessories
The items below are far from road trip essentials. However, it could be useful to pack them. Check out our recommendations!
Paper Map
A million things can go wrong with your phone. Anything from your battery running out to shattering the screen will leave you stranded with no map. A regular paper map is something you can always count on. Sure, it may not be as sophisticated as a fancy navigation app with real-time traffic warnings. However, a paper map will never fail you.
Take a paper map. It may just come in handy.
Pen and Pencil
Doodling, drawing, writing down any important information or leaving a note on a car you've dented at a car park. Whatever the reason may be, it's always a good idea to have a pen and pencil along with a few pieces of paper.
Don't have a car you can take on a road trip? No problem!
Head over to Rentalmoose and book a rental car for your next journey. Choose from the most trusted suppliers at over 15 000 different locations worldwide.
Rentalmoose contributes to a better tomorrow. We plant a tree for every booking made with our platform.