Though most vehicles sold today are automatics, manual rental cars are not going anywhere! Check out this guide to learn all you need to know about stick-shift automobiles in the world of car rental.
Picking the right transmission car to suit your needs is absolutely crucial. This is particularly important if you plan to rent a car for a long period of time or take it for a cross-country road trip.
For this very reason, Rentalmoose has created a comprehensive guide on manual rental cars. We'll cover everything from reasons to book a manual car, finding a stick-shift vehicle, all the way to driving one.
To keep things simple, this handy guide is divided into 5 different sections. You can click one of the links below to quickly jump to each part of the blog post.
Without further ado, let's dive right in!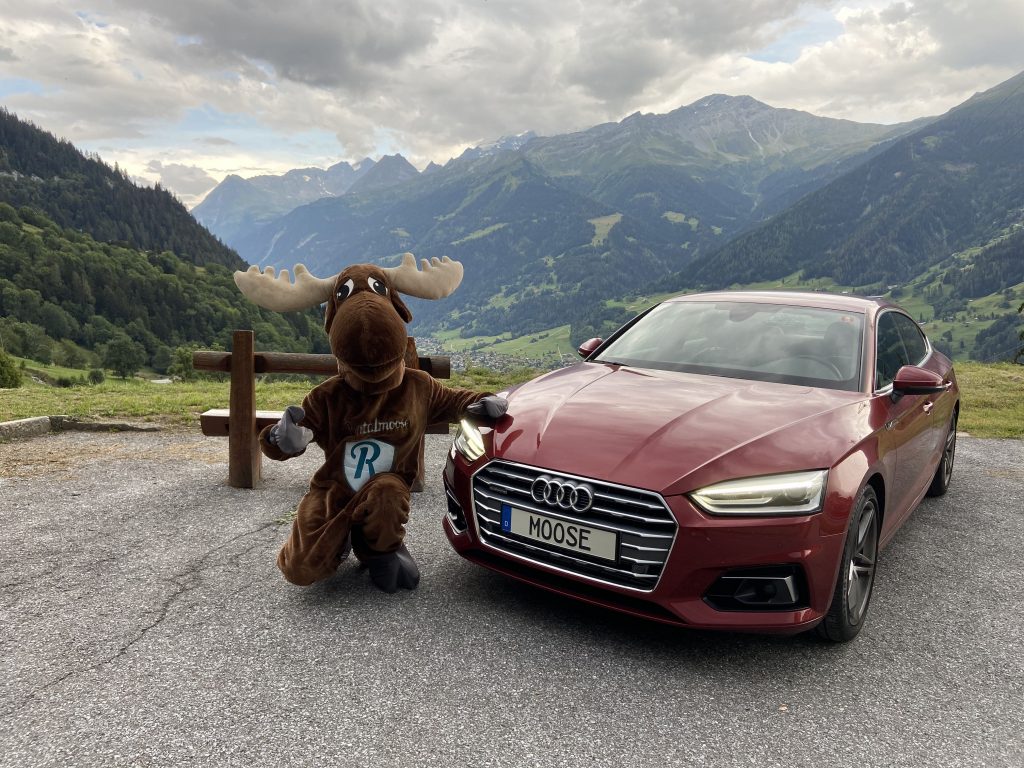 Manual Vs Automatic Rental Cars
Torn between an automatic and a good ol' stick shift? Check out some of the reasons why some drivers prefer manual transmissions.
Full Control Over Gears And Shifting
This one is quite obvious. The reason why many drivers love manual transmissions is that they are in full control of the gearbox. As the driver, you decide when to shift. This may not matter to everyone, though some people simply find it more enjoyable.
Some cars offer a semi-automatic transmission where the driver can still shift up and down without a clutch, though that feature is mostly reserved for sports cars.
Long Trips and Driving In The City
While a manual transmission is perfectly fine when driving on a long highway, it could get annoying very quick in the city. Imagine being stuck in rush-hour traffic, constantly having to keep your left foot on and off the clutch.
If you're planning to stick to city driving, you may want to re-think renting a manual car. For long journeys, however, manual rental cars can be the perfect pick.

More Driving Pleasure
According to some car fans, driving a car with a manual transmission is simply more fun than an automatic. While this is definitely a matter of personal taste, it's pretty clear that a manual transmission is simply more engaging for the driver.
It's Cheaper Than An Automatic
Renting a manual car will always be cheaper than an automatic.
If a rental company happens to have the exact same vehicle, the only difference being the transmission type, you can be sure that the manual will have a lower day rate.
Renters who want to drive stick can save a few bucks along the way, too.
Note that this does rule does not apply in the United States, as there aren't any manual rental cars offered there. Keep reading for more details.
Where Can You Find A Manual Rental Car?
Manual rental cars are very common throughout European countries. In most cases, the cheapest vehicles offered by a rental company come equipped with a stick shift.
The majority of trusted suppliers, such as Hertz, Europcar, Budget, or Enterprise, all offer manual rental cars in Europe as well as other countries. You can use Rentalmoose to filter manual rental cars at your selected location.
Cars with a stick shift have become hard to come by in the US. That brings up another question.
How To Check If Your Rental Car Will Be A Manual- ACRISS Code
When browsing through rental cars, you should always keep in mind that you're not actually booking a specific model. Instead, you're booking a car category that meets the criteria you've picked. That's why you'll see the words "or similar" next to the model name.
With that in mind, there is an easy way to check what transmission type your rental car will have. The third character in the vehicle's ACRISS code describes its transmission.
The letters A, B, D indicate that the vehicle is an auto. Take a look at the example below.
CCMN- a compact 2/4 door manual without air conditioning.
CCAN- a compact 2/4 door automatic without air conditioning.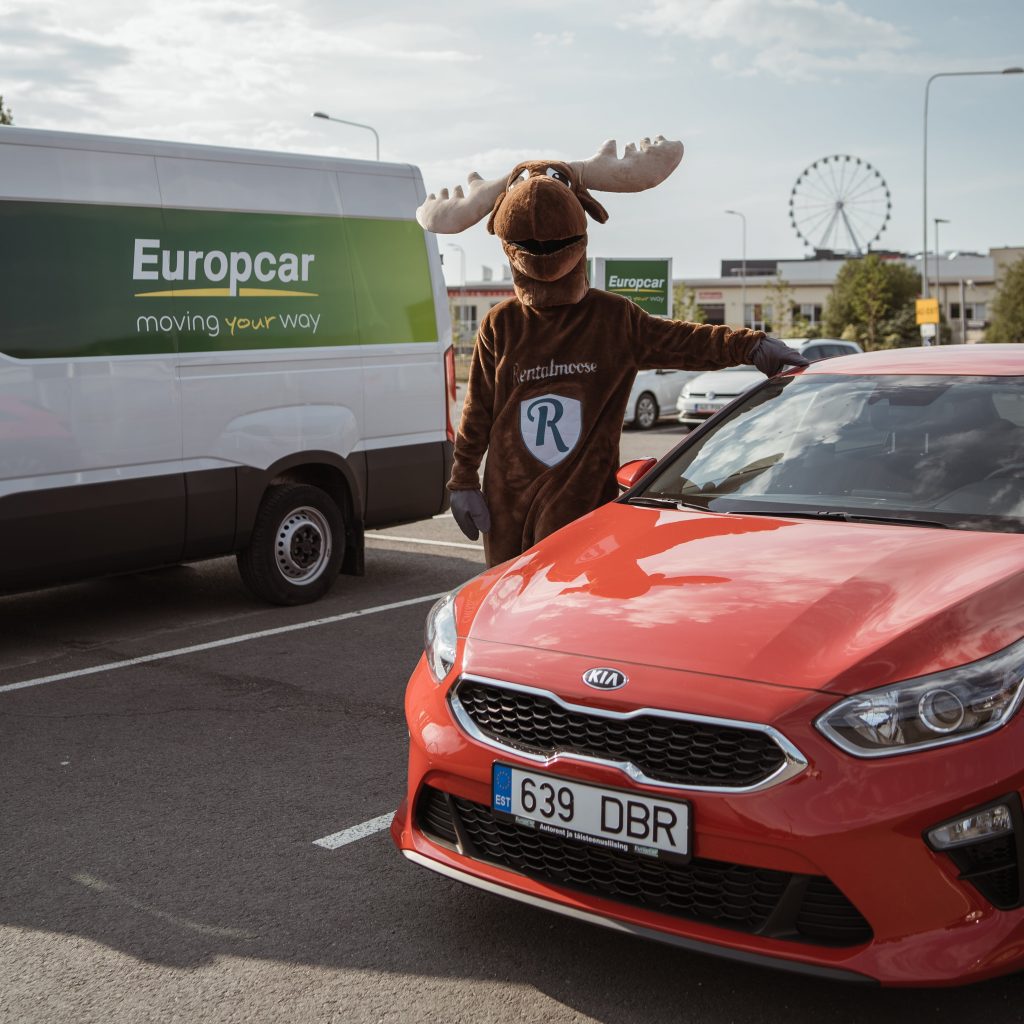 Can You Rent A Manual Car In The United States?
Finding a manual rental car in the US is virtually impossible. Though there may be a few local rental companies that still offer stick shifts, a manual rental car is a rare sight.
Alamo and Budget still have some manual vehicles at select locations, though they're very difficult to find.
The number of manual automobiles in the US is dropping rapidly. According to Carmax, less than 2.5% of cars sold in the US come equipped with a stick shift. That's quite a drop from 25% a little over two decades ago.
As a result, just 1 in 5 American drivers know how to drive manual. While that may not necessarily be a bad thing, it dramatically reduces the amount of stick shift rental cars in the country. Most drivers simply prefer automatics, either due to comfort, a lack of skill, or both.
The lack of manual transmissions in the US is good news for drivers who prefer automatics, though. Renters don't have to pay a premium rate to receive an automatic car, as opposed to Europe where the cheapest rental cars are typically diesel-powered manuals.
How Do You Drive Stick Shift?
Driving a manual can be a little tricky after a long break. However, you should be able to get the hang of it after a few minutes. You can also check out our quick guide to driving a stick shift, just in case.
If you've never driven stick before, it may be a better idea to go with an automatic rental car.
Rent A Manual Car With Rentalmoose
Rentalmoose has made renting manual rental cars easier than ever before. Simply go to our website, find a location, select pick-up and drop-off dates, and hit enter.
Once the results pop up, you are able to set additional filters. This can be anything from the renter's age, the deposit amount, and the transmission type.