Wondering whether you should get a rental car for your next road trip or vacation? Check out this blog post to see why rental cars for a road trip may be the perfect choice for you.
While prepping for a road trip may not be the most exciting part of the journey, it is certainly crucial. Afterall, you should double-check to pack all of the road trip essentials (we've recommended at least 30 items on our packing list!). Check out our rental car checklist that will help you plan your next adventure.
We've listed 10 reasons why you may want to get a rental car for your next road trip (click to jump to each section).
Without further ado, let's jump into each one of them!
Better Fuel Economy
You may be surprised to hear that getting rental cars for a road trip can save you some money. The majority of cars offered by rental companies are modern, fuel-efficient vehicles.
Naturally, this may not apply to you if your vehicle has good fuel economy.
Booking your rental car via Rentalmoose? Check out our GoGreen filter and browse through electric and hybrid rental cars. Simply tick the green GoGreen boxes after selecting your location.

Adding Miles To Your Vehicle Lowers Its Value
If you plan to sell your vehicle soon, finding a buyer may become difficult if the car has lots of miles on the odometer. This can easily be avoided by opting for a rental car instead.
Instead of adding thousands of miles to your ride, consider getting rental cars for a road trip. That way, you do not have to worry about the resale value dropping dramatically.
Practicality- Cargo Space and More Seats
Planning to travel with many friends? Perhaps there is a lot of cargo you want to take on the road with you. Whatever the case may be, there are situations where your personal vehicle simply won't cut it.
Wondering when's the best time to rent a car? This blog post may help!
If your car is a 5-seater and you want to go on a road trip with 6 of your friends, consider renting a minivan. If you drive a small coupe, you may not have as much cargo space as a large SUV. The list goes on.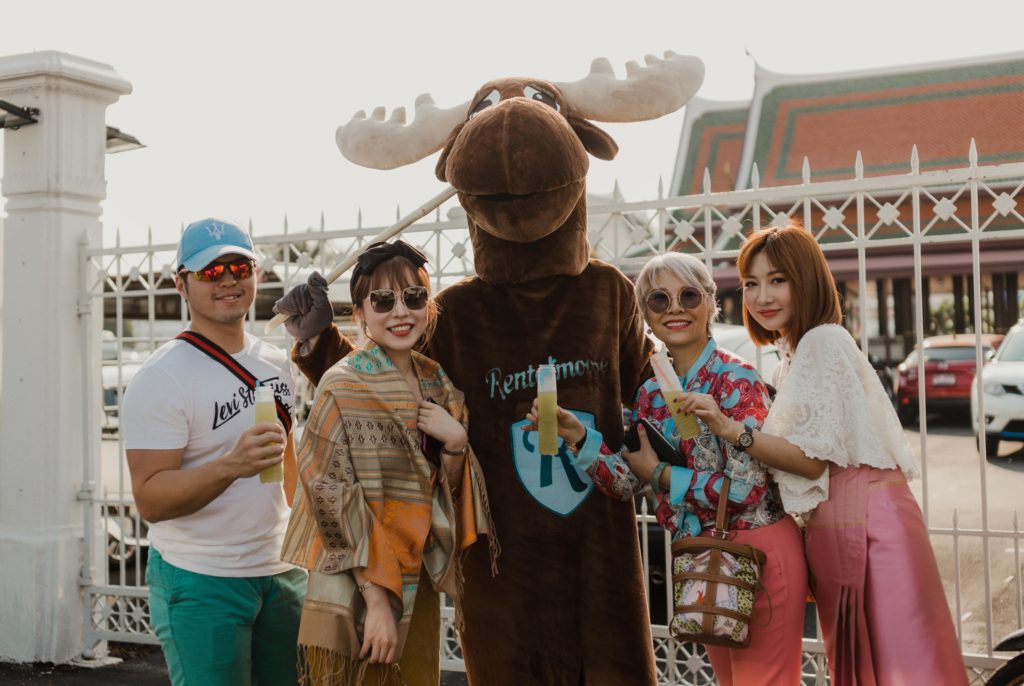 Reliability
It is no secret that not all cars are created equal. Some automobiles, like a Toyota Camry or a Volkswagen Golf, are a lot more reliable than others.
If your car is notorious for reliability issues, a rental car may be the safest way to go. Afterall, the last thing you want is to cancel your road trip halfway due to a vehicle breakdown.
All Wheel Drive
An all-wheel-drive system delivers power from the engine to all four wheels of the vehicle. As opposed to rear-wheel-drive or front-wheel-drive cars, AWD automobiles perform best in harsh weather conditions. If you know you'll be driving in winter or off the beaten path, an AWD-powered car is a must.
More Miles On Your Vehicle Means More Maintenance Costs
Let's not forget that going on a long road trip in your vehicle can generate additional maintenance costs. Using your car to drive long distances leads to an array of extra costs. Anything from frequent oil changes to fixing damages can add up to a hefty bill at the repair shop.
When booking rental cars for a road trip, on the other hand, you do not have to worry about the maintenance at all. You simply pick up the vehicle and begin your adventure. Once your rental period is over, all you have to do is return the keys to the rental car. Do not worry about the wear and tear.
Be sure to contact your rental company as soon as possible if you notice any technical problems with your rental car. Make sure to inspect the condition of the car inside and out before driving off.
You Can Begin The Road Trip Anywhere
When going on a road trip in your personal car, you do not really have much choice when it comes to picking the starting point. Sure, there are lots of different places you can go. However, every road trip will have to begin from your house, or wherever your vehicle is at the time.
However, this is certainly not the case when renting a car for a road trip.
When booking your rental car through Rentalmoose, you can pick from over 15 000 different locations worldwide. That way, your road trip can begin anywhere! From sunny Florida all the way to Bali, the possibilities are just endless.
Leased Cars Have A Monthly Mileage Limit
Let's not forget that cars that are leased often have a monthly mileage limit. If your vehicle is leased, you may not be able to go on a long road trip due to the car's limited amount of mileage. If this is the case, it is more convenient to get a rental car for your road trip instead.
Planning to go on a road trip in a vehicle that is leased? Ensure that you won't surpass the monthly limit specified in your lease agreement. Otherwise, you may be subject to additional fees.
Roadside Assistance
Additional insurance packages for that extra peace of mind are another reason why you could pick a rental car for your next road trip.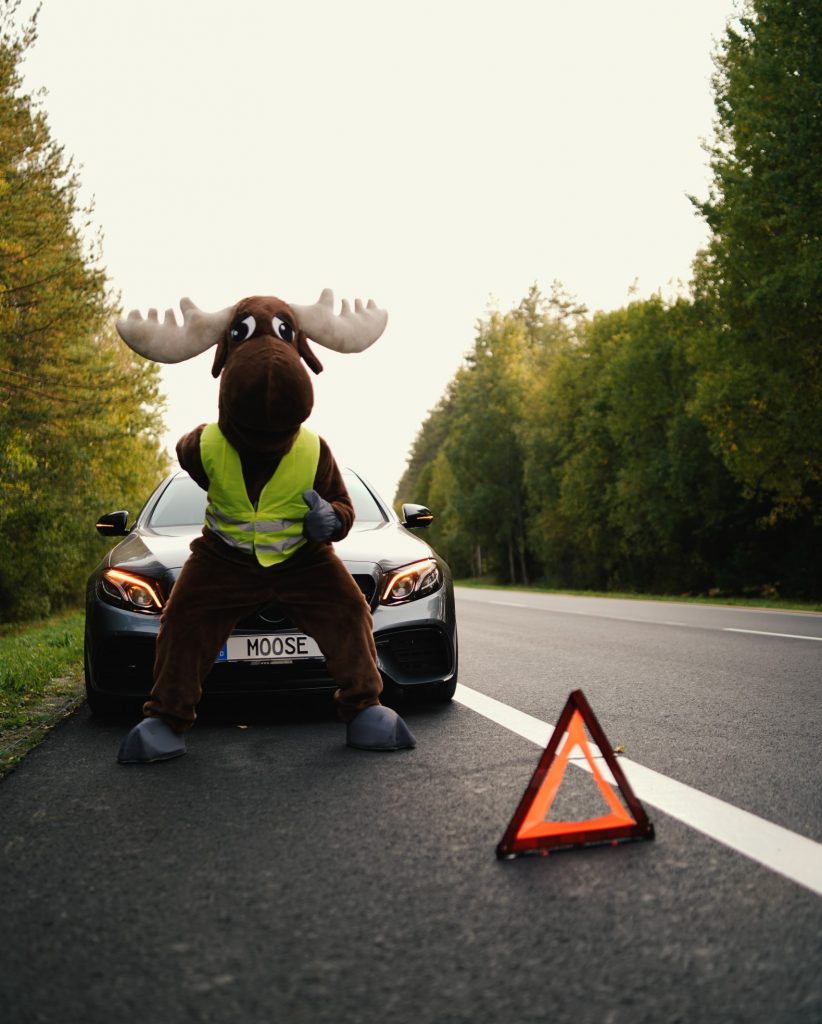 Rental cars in the US usually don't come with any additional protection. While third-party liability is included in the basic protection package, a collision damage waiver or theft protection needs to be added separately.
Roadside assistance or additional protection packages can prove to be extremely useful, especially during long road trips. Double-check with your credit card company before leaving- many credit card plans include additional rental car protection. That way, you don't have to purchase extra packages from third-party companies.
Check out this blog post to learn all there is to know about rental car insurance.
It's Fun, Plain And Simple
Last, but certainly not least, don't forget that renting a vehicle will enrich your adventure. Driving a rental car, especially one that you've never experienced before, will add up and make your road trip even more unforgettable.
No matter whether you pick an eco-friendly plug-in hybrid, or a drop-top convertible for those coastal drives, you're bound to have fun in a rental car.
Frequently Asked Questions
Should I get a rental car for a road trip?
Getting rental cars for a road trip can save you money, as a rental car can be more reliable and fuel-efficient than your personal vehicle. Don't forget that you can rent a car anywhere and start your road trip far from home!
How much does it cost to rent a car for a road trip?
While the prices vary greatly depending on the region and car type, expect to pay between $50 and $70 per day.
What is the best car to rent for a road trip?
Don't forget that rental cars are grouped by their ACRISS codes. In practice, it means that there is no guaranteed car model when renting a car. Hence the "or similar" phrase next to the image of the car.
Looking for more travel inspiration?
Head over to our curated travel guides, where you'll find tens of itineraries and road trip ideas around our favorite destinations around the world. Find anything from the most Instagrammable places in NYC through to a trip around Costa Rica or Rhodes in Greece.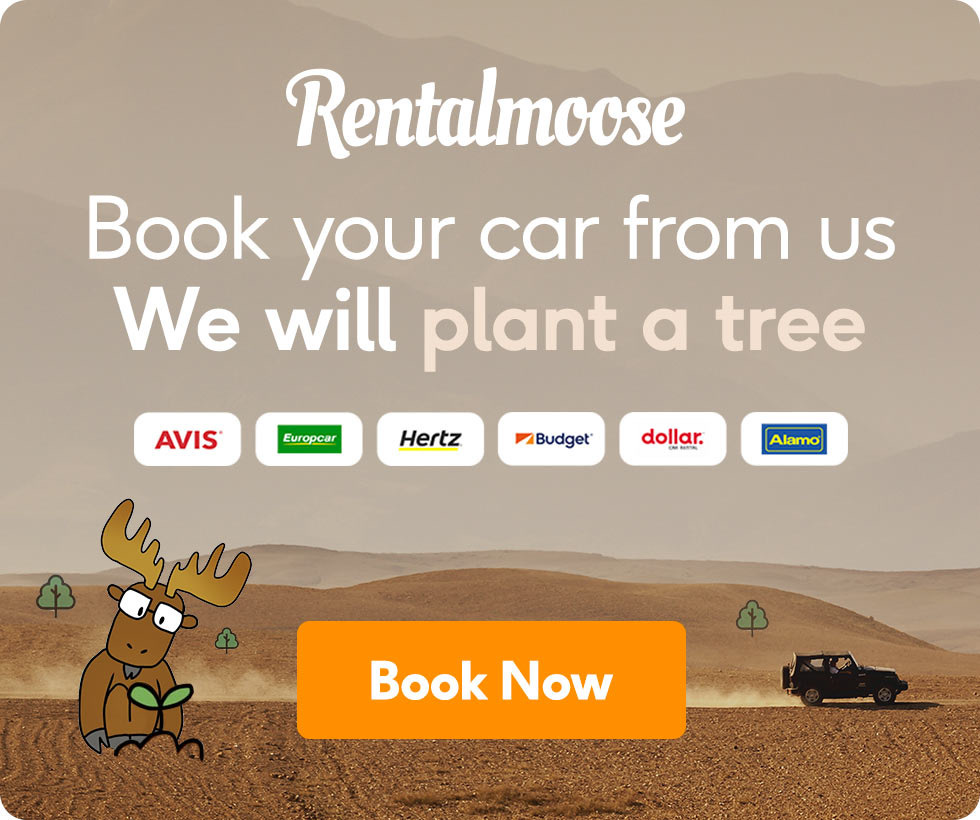 Get your car from Rentalmoose!