Electric cars are well on their way to becoming the future of mobility. While many automakers attempt to lower the pricing of their models to make EVs more accessible, others focus on producing high-end cars offered at jaw-dropping price tags. Some are limited to just a few units worldwide, hence the most expensive electric car may not be what you expect!
Note that we have only added cars with fully electric drivetrains. PHEVs and other types of hybrids are not added to this list.
We've also broken down this blog post into the following sections, leading up to reveal the world's most expensive electric car. Click one of the links below to quickly jump to each section and find out how much each car costs.
The 8 Most Expensive Electric Cars Of All Time
Without further ado, let's jump right in!
Mercedes-Benz SLS AMG Electric Drive- $544 000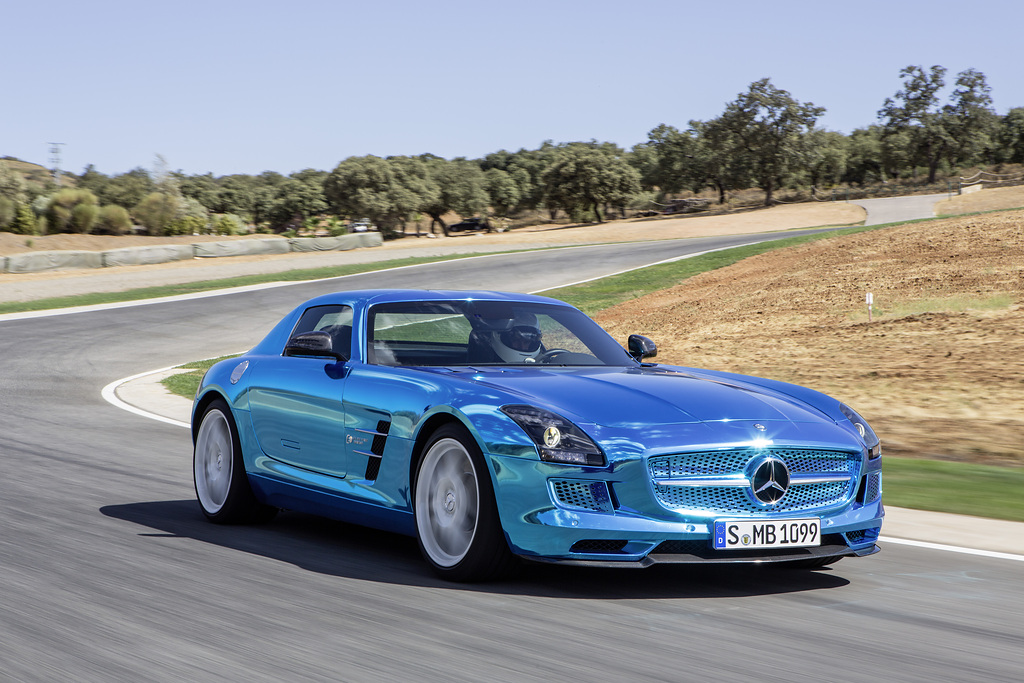 Mercedes-Benz unveiled this fully electric variant of the SLS AMG supercar back in 2013. We can safely say that it was way ahead of its time. The SLS AMG Electric Drive came powered by a quad-motor powertrain, rated at 740 horsepower in total. As a result, this car can accelerate to 100km/h in just 3.9 seconds!

The single-charge range of this electric supercar is 250 kilometers (160 miles) thanks to its 60kWh battery pack. That is more than double what most competitors offered at the time.
The German automaker built less than 100 units in total, valued at roughly half a million dollars (€450 000) each. This rare gem is worth even more money today.
Genovation GXE- $750 000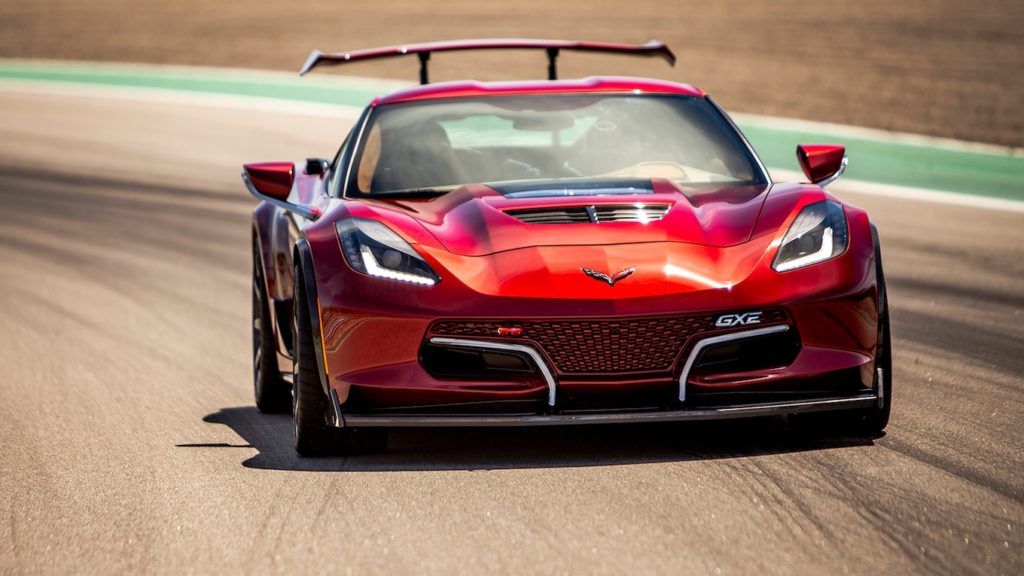 If you're looking for ultimate performance, it doesn't really get any better than this. The Genovation GXE is essentially a seventh-generation Chevrolet Corvette transformed into a fully electric record-breaking supercar. The GXE also doubles as one of the most expensive electric cars of all time.
This 800-horsepower monster has gone down in history as the first electric car to surpass 200 miles per hour (320 km/h). In fact, its top speed is over 211mph (337km/h)!
The production of the GXE is strictly limited to just 75 units worldwide, each one worth over $750 000 (€680 000).
Rimac Automobili Concept One- $1 000 000+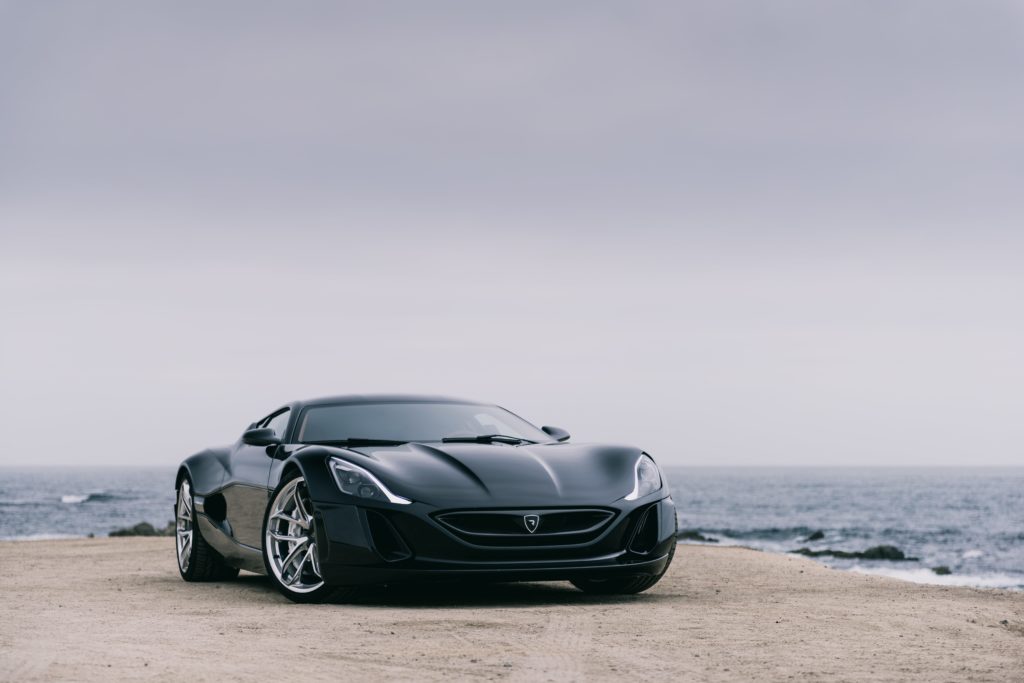 This Croatian automaker may have only been around for a little over a decade, but Rimac has quickly risen to fame. The Concept One was the brand's first EV developed from the ground up. It's extremely impressive, to say the least. Four electric motors power the Concept One. As a result, this electric supercar can reach 60 miles per hour in an astounding 2.8 seconds.
Only 8 examples were built, one of which was totaled by TV star Richard Hammond while filming an episode of the Grand Tour. That's right, this show host is responsible for crashing what was probably the most expensive electric car at the time. Every one of the remaining 7 units is worth at least a million dollars (€910 000).
NIO EP9- $1 200 000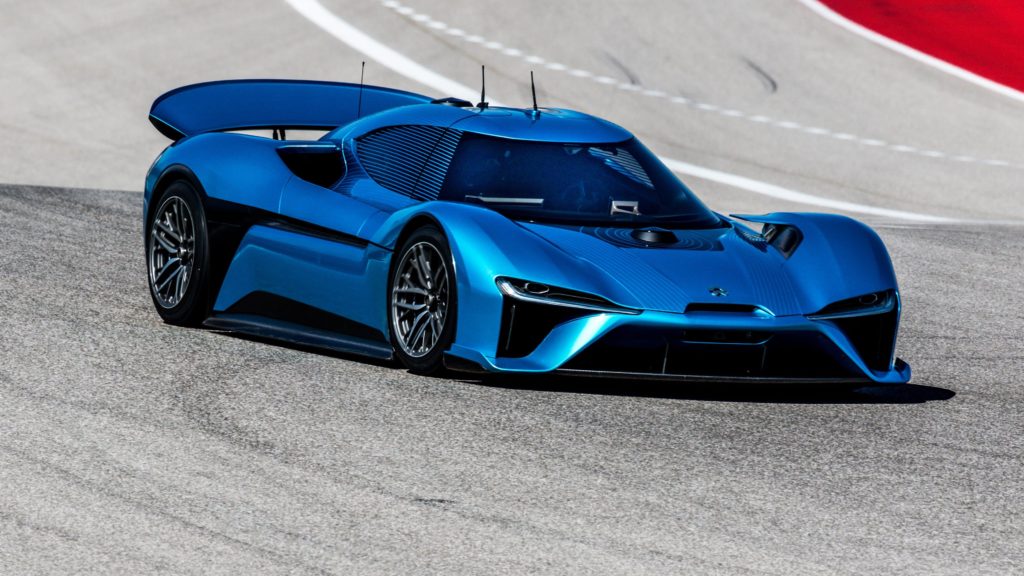 There's a pretty good chance that anyone interested in high-performance cars has heard about this beauty. The Nio EP9 made headlines back in 2017, as this fully electric supercar broke the world record at the infamous Nurburgring racetrack in Germany. As a matter of fact, this car lapped the Nordschleife loop in a jaw-dropping 6 minutes and 45 seconds!
Each one of the car's four motors makes a little over 335 horsepower, raising the total power output to nearly 1350 horses. The production run is limited to just 16 units worldwide. Oh, and this beauty isn't even street legal. Owners can only drive their EP9s at the local race track.
Rimac Nevera- $2 500 000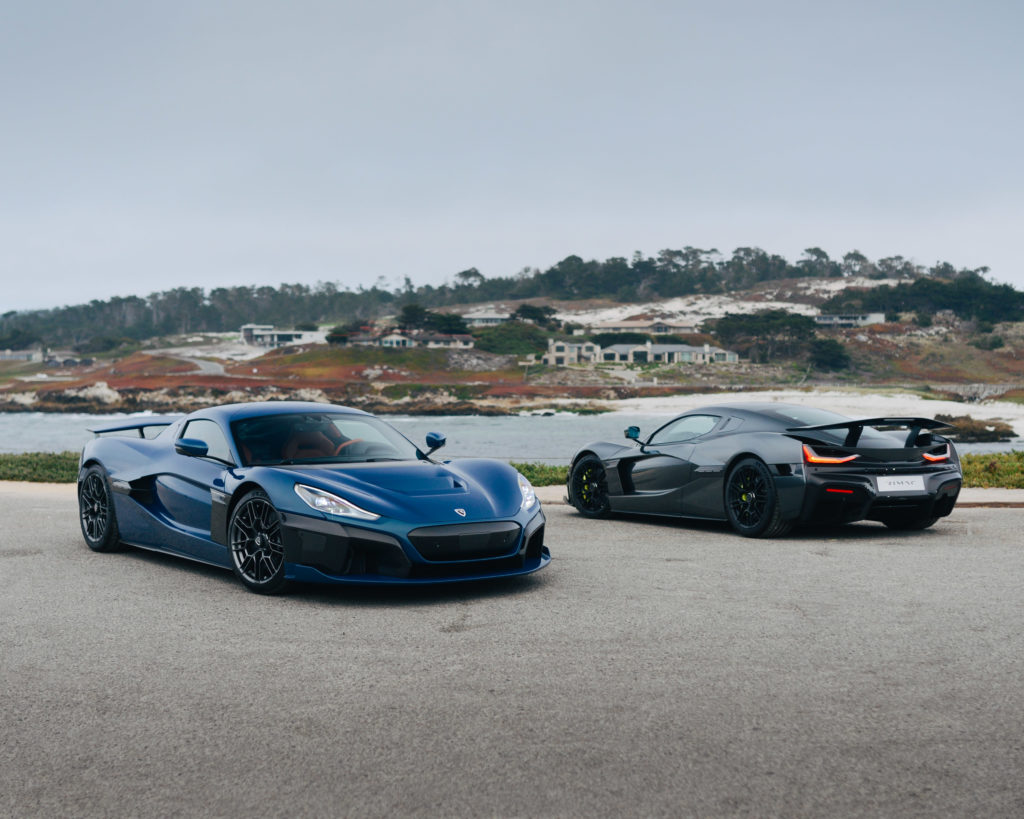 After releasing the previously mentioned Concept One, the journey of Croatian automaker Rimac was far from over. Back in 2021, Rimac unveiled the Nevera supercar- the fastest and most expensive electric car crafted by the company.
A 1914-horsepower quad-motor electric drivetrain powers the Nevera. The car entered production back in 2021, with a short production run limited to just 150 units worldwide. The price tag of the Nevera is equally astonishing as its performance- a brand new unit will cost roughly $2 500 000 (€2.27mln).
Lotus Evija- $2 600 000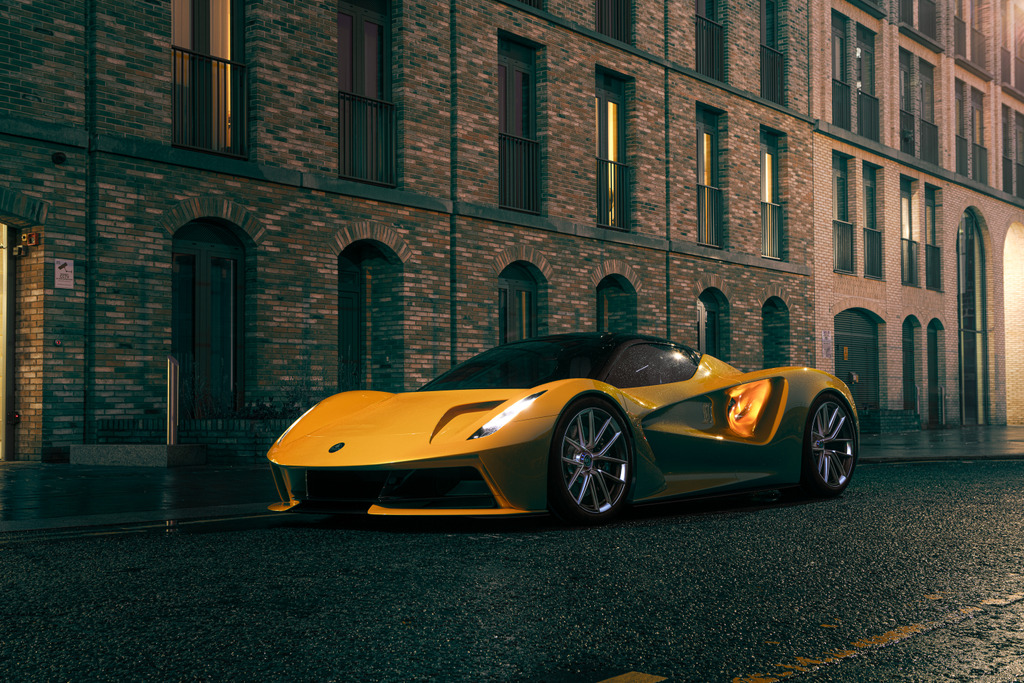 Lotus has always had a reputation for being one of the most innovative automakers in the world. After all, the brand arguably rose to fame after releasing the Elise. The Lotus Elise remains one of the best performance-oriented picks within its price range. The recently-unveiled Evija is in a whole different league, though.
At the time of its debut, the Evija was the world's most powerful production car rated at 2000 horsepower. Its price tag is equally impressive. This electric supercar will set you back around $2.6 million (€2.37mln). The production run is limited to just 130 units in total, and all slots are reportedly sold out.
Pininfarina Battista Anniversario- $2 900 000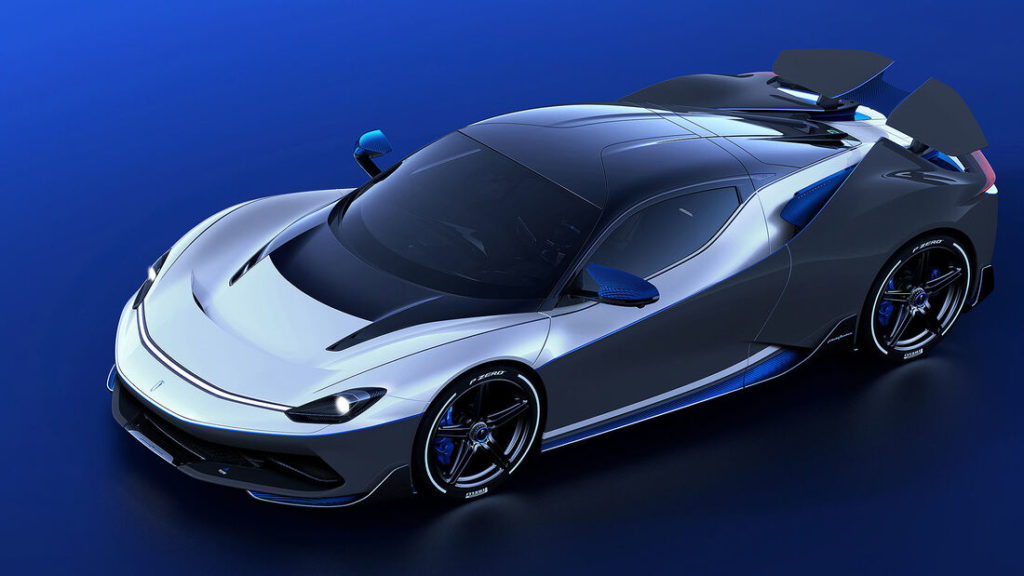 Pininfarina is a legendary Italian coachbuilder and car design company. Designers from Pininfarina are responsible for designing some of the world's most famous autos, including Ferraris, Alfa Romeos, or Lancias. Now, the company is making its very own electric supercar. It comes powered by a monstrous 1900 horsepower drivetrain. As a result, the Battista Anniversario is capable of a sprint to 100km/h in under 2 seconds.
Make no mistake, the regular Pininfarina Battista is already quite a special vehicle. Out of the 150 Battistas produced in total, only 5 will be made in the Anniversario trim level. Each one valued at $2 900 000 (€2.64mln).
Aspark Owl- $3 500 000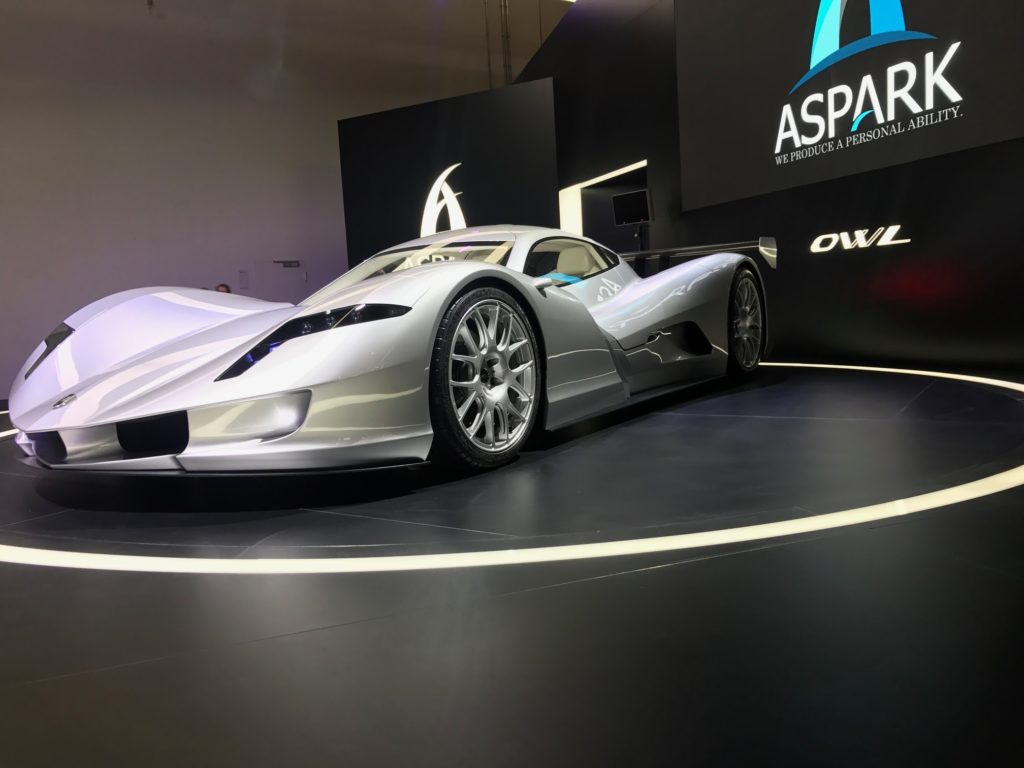 Most of us wanted to own a spaceship back when we were kids, or at least a car that resembled one. Now, thanks to a small Japanese automaker, that dream is closer to reality than ever before.
The Aspark Owl is easily one of the craziest looking cars of all time. The exterior of was designed with peak performance and aerodynamics in mind, and it shows. The car's drivetrain rated at over 1900 horses is worth mentioning, too. The Owl's gigantic $3 500 000 (€3.2mln)price tag is easily its most impressive feature, though. This is the world's most expensive electric car of all time, excluding crazy one-offs and concepts that were never available for buyers to begin with.
Aspark has reportedly already sold out all available slots. If you're in the market for an Owl, you'll have to wait for a couple of years. If a used one ever pops up on the market in the first place, that is.