EVs certainly don't have to break the bank, and these vehicles prove it. Check out 10 of the cheapest electric cars from across the globe. Note that some of the models are only available in specific parts of the world. Buyers from the US, Europe, and Asia will all find at least one model that suits them, though.
We've only included cars with fully electric drivetrains on this list. If you're wondering what the difference between an EV and a PHEV is, check out this article.
10 Cheapest Electric Cars To Buy In 2022
10. Opel Corsa-E- $33 100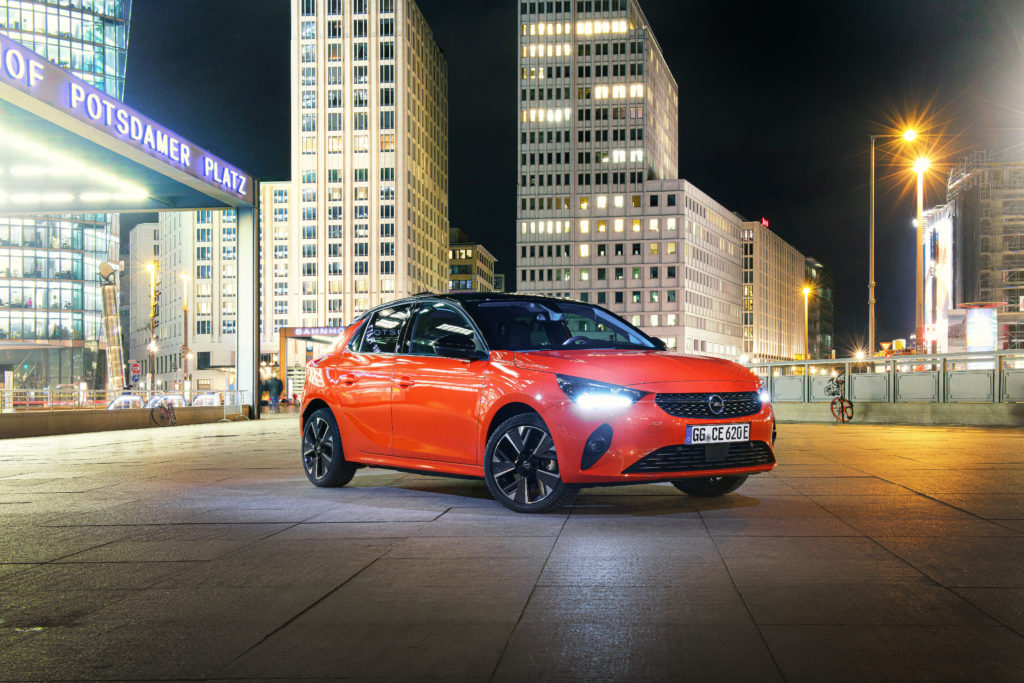 The Corsa has been a vital part of Opel's lineup for years. In fact, the Vauxhall Corsa is the best-selling vehicle in the United Kingdom. If you ever rented an economy car in Europe, there is a great chance that you have gotten an Opel Corsa. Now, the German automaker has introduced a cleaner, fully electric version of this beloved vehicle.
The Opel Corsa-E is one of the cheapest electric cars available on the market today, similar to its gas-powered counterpart which is also very affordable. The single-charge range can be as high as 400 kilometers (250 miles)in optimal weather conditions, thanks to the car's 45kWh battery pack.
Rentalmoose tip: Wondering how long it takes to charge a 45kWh battery pack like the one in the Opel Corsa-e? Check out this insightful guide.
9. JAC iEV7S- $33 200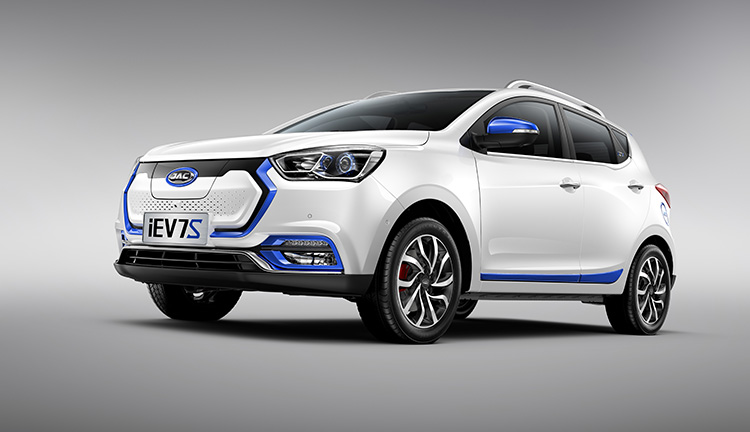 Never heard of this electric car before? We don't blame you. You may be surprised to hear that this EV is actually offered for sale in Europe- a first for the Chinese manufacturer. One thing is for sure- you are bound to stand out driving one of these around.

Not only is the JAC iEV7S one of the most unique picks on our list, but it is also one of the cheapest electric cars you can get your hands on. Pricing starts at roughly $33 000, or €30 000. In exchange, you receive a 116-horsepower EV with a claimed range of up to 300 kilometers on a single charge.
8. Chevrolet Bolt EV- $32 000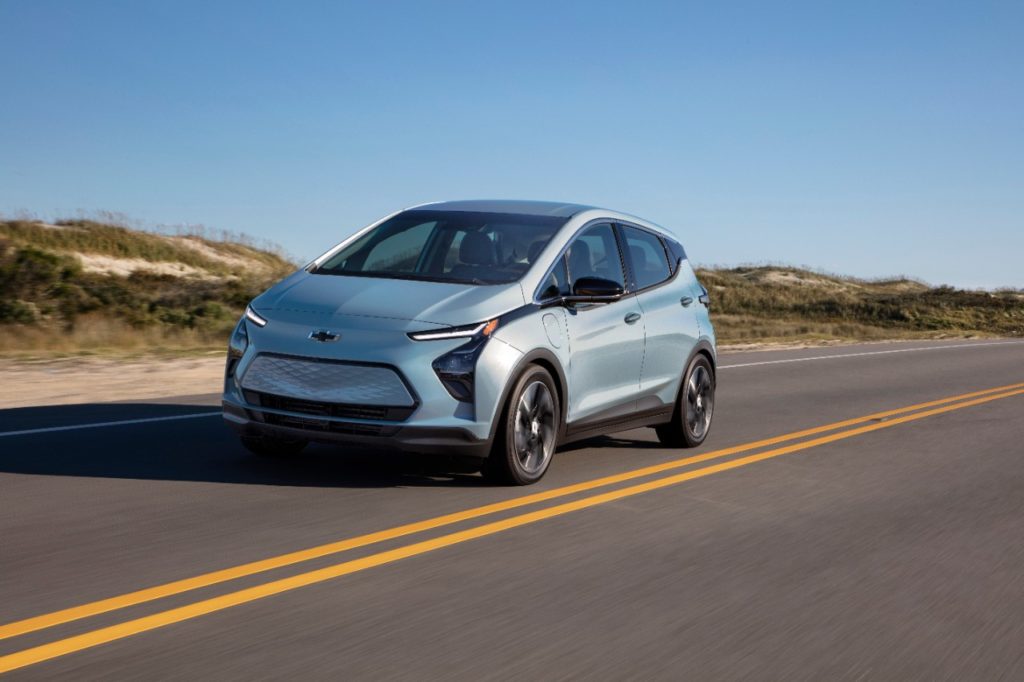 The Bolt EV is perhaps one of the most futuristic-looking electric cars on the market today. The fact that it doubles as one of the most affordable ones, at least in the US, makes it even more attractive for potential buyers. Those who have driven one praise the car's agile handling and best-in-class range.
Its 200-horsepower electric drivetrain has a range of up to 260 miles (420km) on a single charge. Buyers in America can drive off the lot in a brand new Bolt EV starting at just $31 995. And that's before applying any tax reliefs, which are offered at both state and federal levels. Bad news for EV buyers in Europe- this model is no longer offered here.
7. Mini Cooper SE- $30 800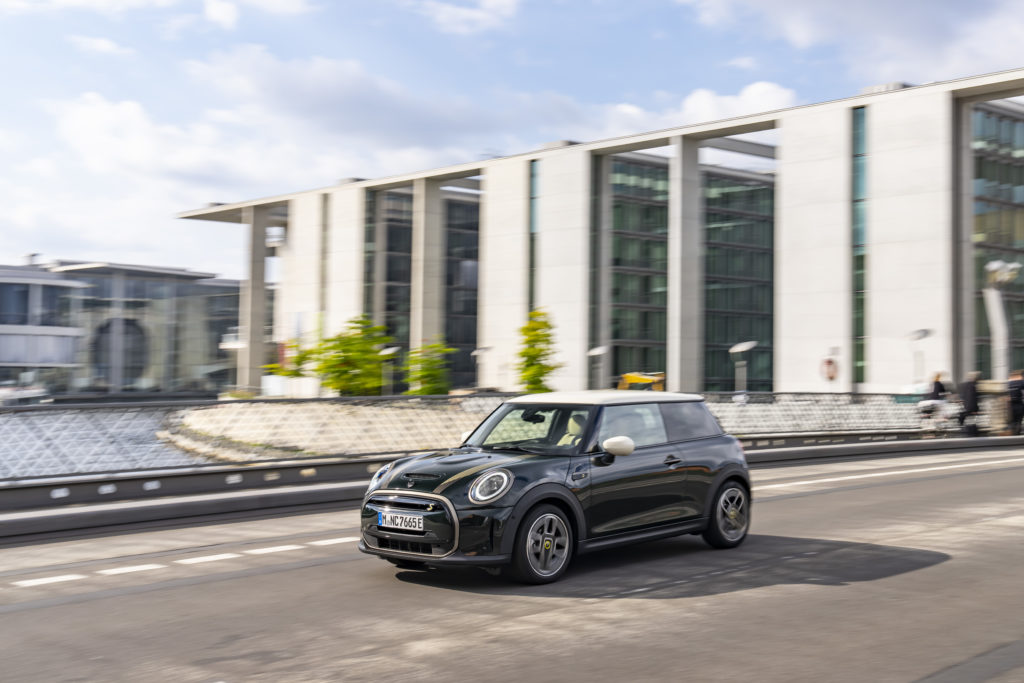 An electric Mini Cooper is an exceptional eco-friendly alternative to the iconic hatchback. It comes powered by a 32.6kWh battery pack, which generates 181 horsepower. As a result, the Mini Cooper SE can sprint to 100km/h (60mph) in only around 7 seconds.
The range of the Mini Cooper SE is quite similar to its competitors. Drivers can expect to go up to 275km (170 miles) on a single charge in optimal weather conditions when driving in the city, or around 180km (110 miles) in cold weather. Pricing starts at a little under $31 000 (€28 000) before extra options. Buyers in the US should prepare at least $30 750 to buy an electric Mini, excluding additional state and federal tax reliefs.
6. Volkswagen e-Up! -$29 800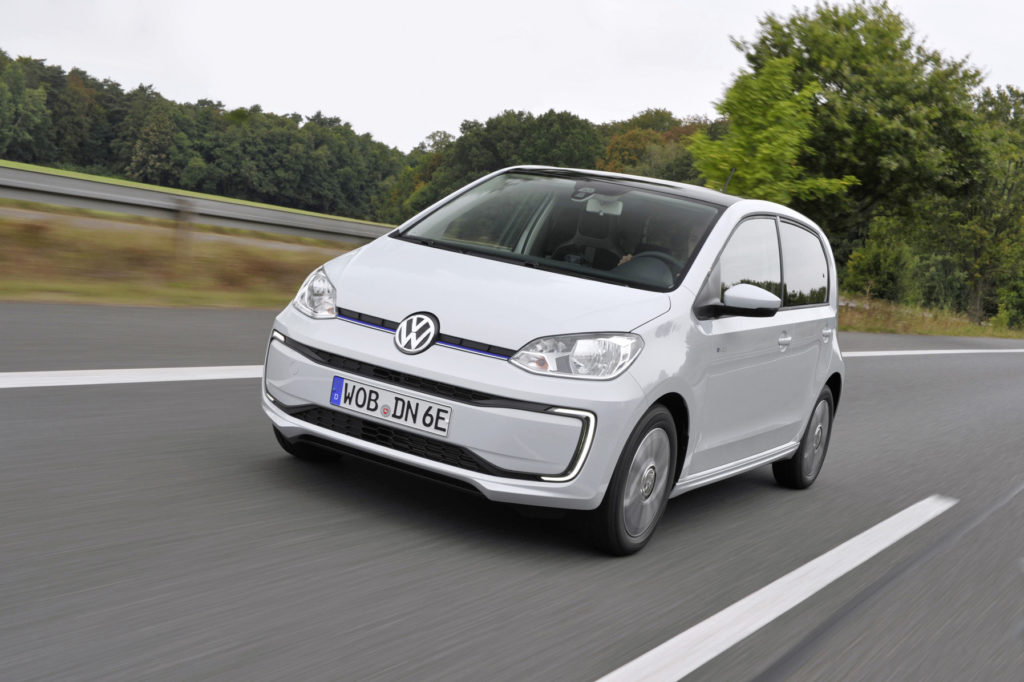 Volkswagen's E-Up! is one of the best EV deals under $30 000 (€27 000). Many owners praise the car's practicality, small size, and surprisingly agile performance. The E-Up! is available throughout Europe, though it cannot be ordered in North America.
This small city car can drive over 300 kilometers on a single charge in optimal conditions, thanks to its 32kWh battery pack. As a result, the E-Up! is a solid pick for both the daily commute as well as longer trips. It can also accommodate up to four occupants, although the rear seats are a little cramped.
5. Nissan Leaf- $28 000 (Cheapest Electric Car In The US)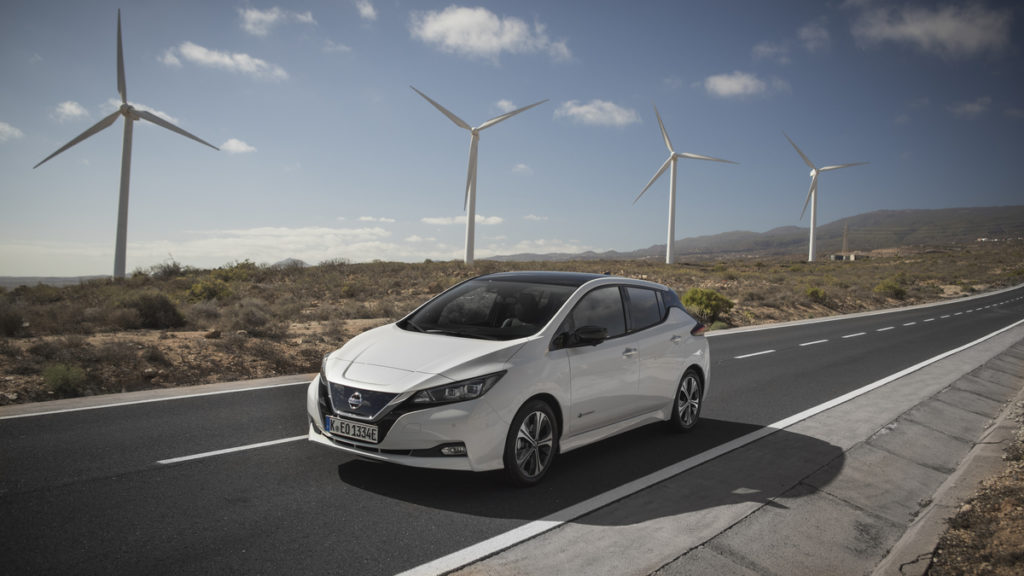 The new Leaf has quickly made headlines directly after its debut. This is because the electric Nissan Leaf is officially the cheapest new EV available on the US market. That's right, car buyers in the US can drive off the lot in a brand new electric car for under $30 000. The base price sits at around $28 000, before any additional state and federal tax reliefs. In practice, this means that the price can go down even further depending on where the vehicle is purchased.
The new Nissan Leaf features a fully electric drivetrain powered by a 39kWh battery pack. This equates to a range of up to 355 kilometers (220 miles) in optimal conditions. That's quite impressive given the car's affordable price tag. Buyers in Europe should expect to pay a little more, between $33 000 to $36 500 (€30 000- €33 000) for the base model.
4. Fiat 500e- $26 100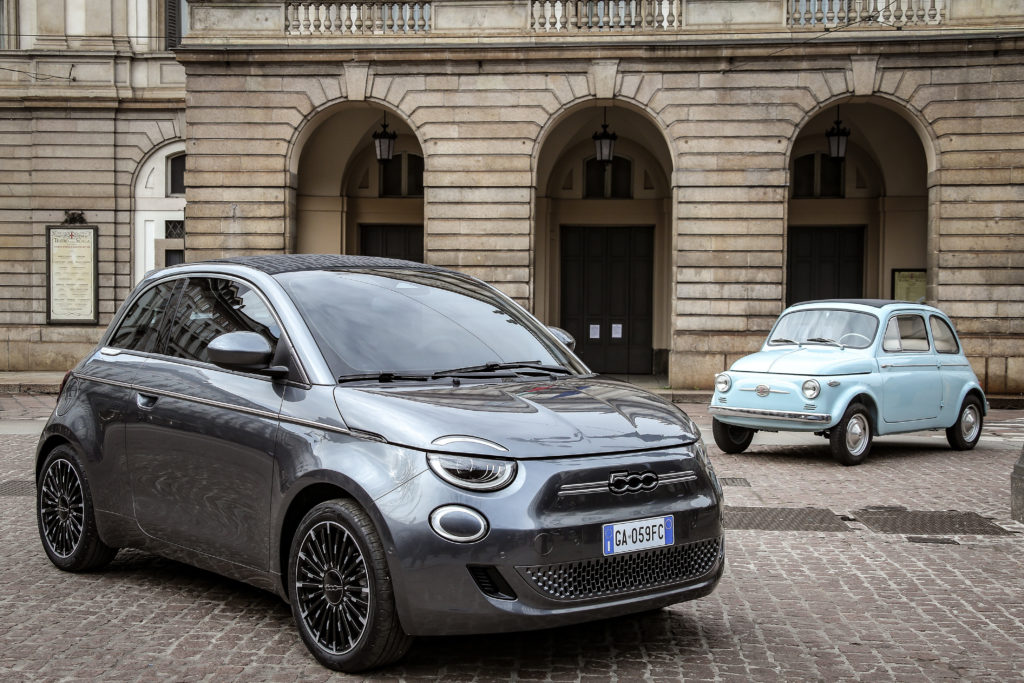 Let's be honest, who wouldn't want a fully electric version of the cute Fiat 500? Now is the perfect time to get behind the wheel of one, especially as it's also one of the cheapest EVs on the market today. Its range is anywhere between 100 and 200 kilometers on a single charge, similar to most competitors.
The base 500e fitted with a small 24kWh battery pack starts at around $26 000 (€23 500). Buyers can also choose to upgrade to a larger 42kWh powertrain, starting at roughly $30 500 (€27 500).
3. Renault Twingo Electric- $25 000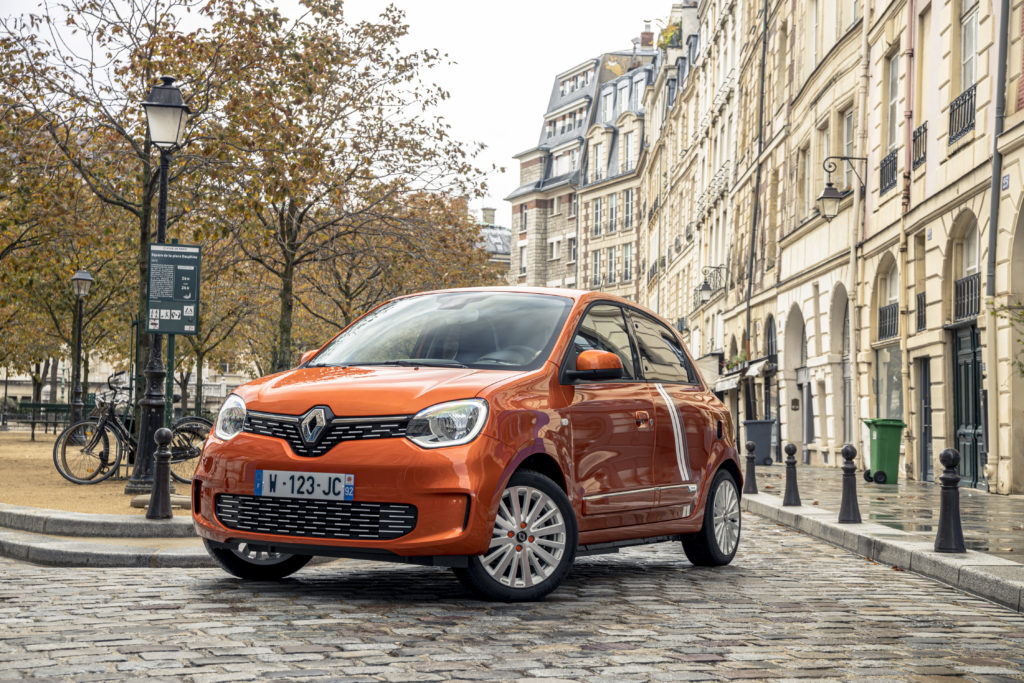 An electric Twingo is another fun compact that doubles as one of the cheapest electric cars on the market today. Its small size makes it the perfect pick for commuting around the city, as opposed to cross-country road trips. Pricing starts at around $25 000 (€22 500) in France and fluctuates slightly throughout European markets. The model is not available in the US.
The range can vary anywhere from 100 to 200 kilometers on a single charge, depending on the weather conditions and the driving style. The 2022 Twingo comes powered by a 21.3kWh battery pack.
2. Smart EQ ForFour- $21 200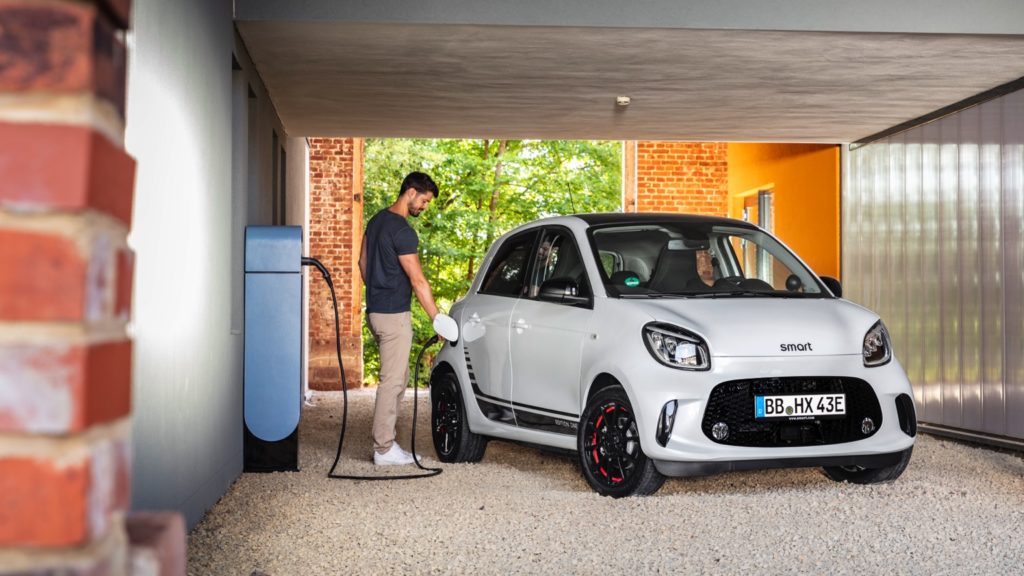 As the name suggests, the ForFour is a more spacious alternative to the similarly-priced Smart ForTwo. Smart's electric four-seater gets up to 150km on a single charge. Though it may not be enough for a road trip, such a range is ideal for the daily commute within the city. Especially when making the most of top-up charging.
Sadly, the model is no longer sold in the United States. Back in 2019, a brand new ForTwo Electric Drive started at around $24 000 in the US. Buyers in Europe can currently pick a brand new one up for around $21 000, or €19 000.
1. Dacia Spring- $21 000 (Cheapest Electric Car In Europe)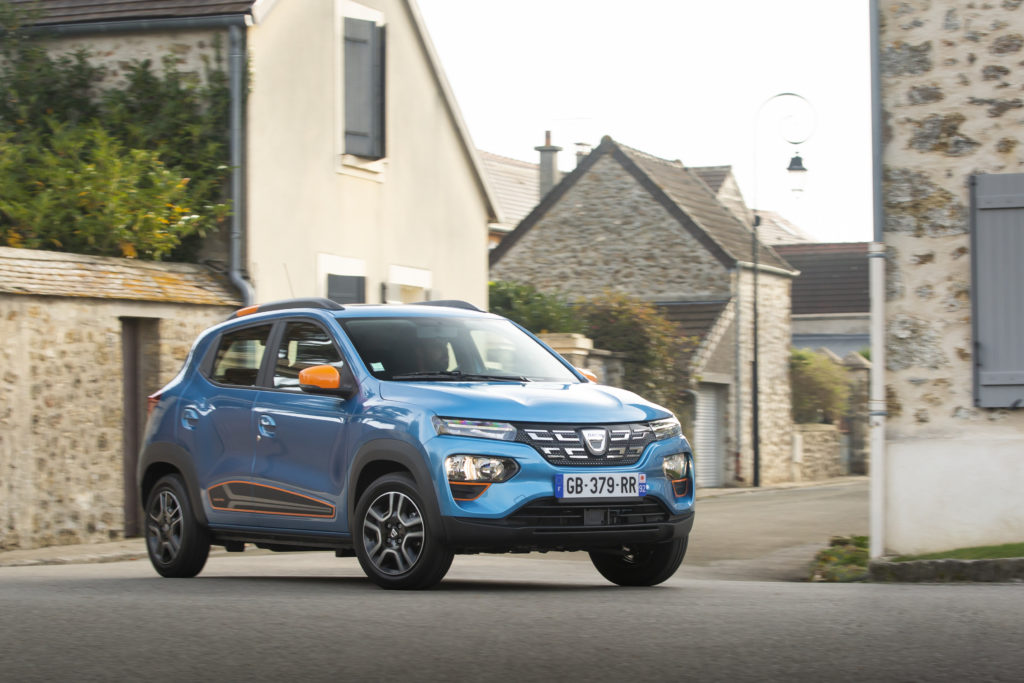 This is it- the cheapest new electric car money can buy. You can drive off the lot in a brand new Dacia Spring EV for as little as $21 000 (€19 000) depending on where you buy it. It's no surprise that the Romanian automaker reached 40 000 orders within 8 months of launching this affordable model.
Dacia is a Romanian automaker that's a part of the Renault Group. The Spring has a range of over 250km on a single charge, though it can fluctuate quite a bit based on the weather conditions. The Dacia Spring is not available in the United States.
Bonus- Rent An Electric Car!
Renting an electric car can be a great way to stay eco-friendly when traveling, or simply find out first-hand why so many drivers switch to EVs.
Rentalmoose offers both electric and hybrids across some of the 15 000+ locations worldwide. Simply tick the GoGreen filters to freely browse through EVs and hybrids.