Mexico is filled with fun attractions and plenty of things to do for all kinds of travelers. It's no surprise that this country attracts nearly 100 million tourists every single year. Traveling by car is unarguably the best way to see the best of what this country has to offer. Check out our insightful guide to car rental insurance in Mexico before setting off!
To keep things simple, we have divided this blog post into the following sections. Click the links below to jump to each topic.
Without further ado, let's jump into the guide!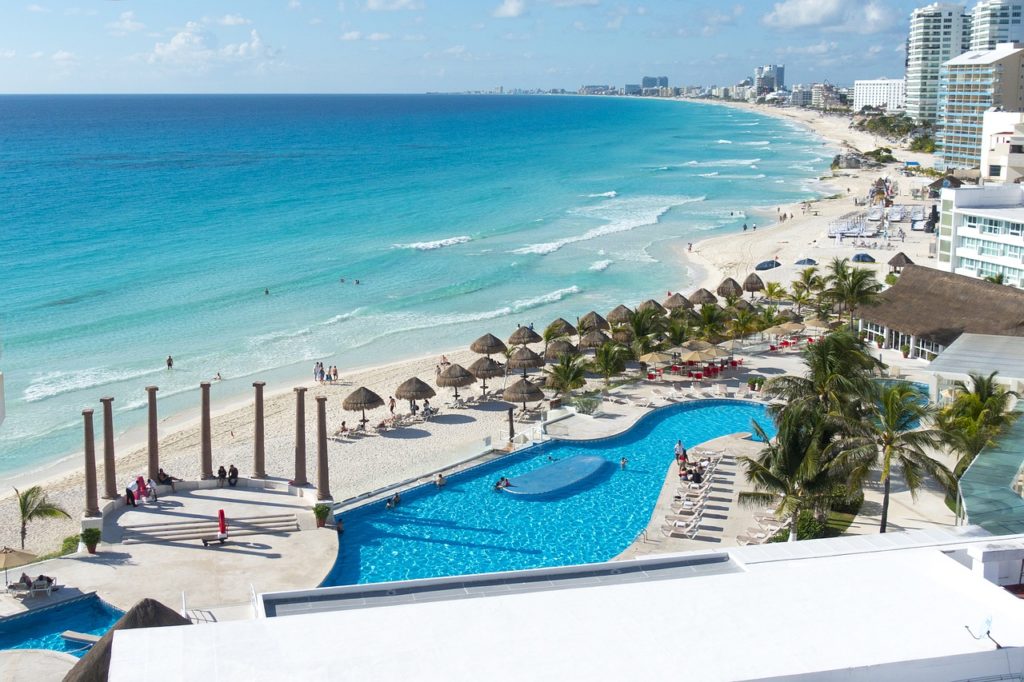 How To Rent A Car In Mexico
For the most part, renting a car in Mexico is exactly the same as in the United States. You will need the following items to rent a car in Mexico:
Major credit card under your name
Driver's license issued at least a year before the start of the rental period
Valid passport

Note that there are common extra car rental fees that can be added to your rental bill. These include a premium location surcharge, mainly for airport pick-ups and drop-offs, a young driver fee, or a late drop-off fee.
Most rental companies will require a security deposit before handing over the keys. The deposit is usually taken from the credit card used when booking your rental car. While some local companies may allow you to cover the deposit via debit card, it is not common practice.
Rentalmoose insider tip: Booking using local currency may save you from overpaying for bad conversion rates.
Your US Insurance Is (Probably) Not Valid In Mexico
This is indeed quite a bummer. Many credit card plans come with rental car insurance (more info here). However, most providers don't extend this coverage south of the United States.
Credit Card coverage will not be accepted in Mexico. Purchasing additional coverage in Mexico is the best way to go.
Note that this will also apply to travelers who drive their own vehicles into Mexico. Most US auto insurance plans are not valid in Mexico.
Mandatory Car Rental Insurance in Mexico
Just like the United States, Mexico has two types of car rental insurance- collision damage and liability. However, this is where the similarities between rental cars in the US and Mexico stop. Here's why.
Personal Liability Insurance, also referred to as Third-Party Insurance, is mandatory when renting a car in Mexico. You cannot rent a car without this coverage.
Although this is the only obligatory type of insurance, it's not always enough. In fact, it's highly recommended to opt for additional coverage. You can also learn more about rental car insurance in other countries in this guide.
Personal Liability Insurance- Why It May Not Be Enough
As the name suggests, Personal Liability Insurance (a.k.a. Third Party Insurance) covers personal injury claims and material damage done only to the other driver.
That's right, this basic coverage does not protect the renter or the rental car in any way. If you do happen to have a collision in your rental car without any extra coverage, you will need to pay for the damages out of your own pocket. The bill can quickly round up to tens of thousands of dollars.
Be sure to double-check the limit on your basic coverage before driving off. In most cases, basic liability insurance will only cover you up to 50 000 pesos, or $3800. Anything above that will need to be paid by the renter.
While we sincerely hope that you'll never need rental car insurance, it's always best to come prepared.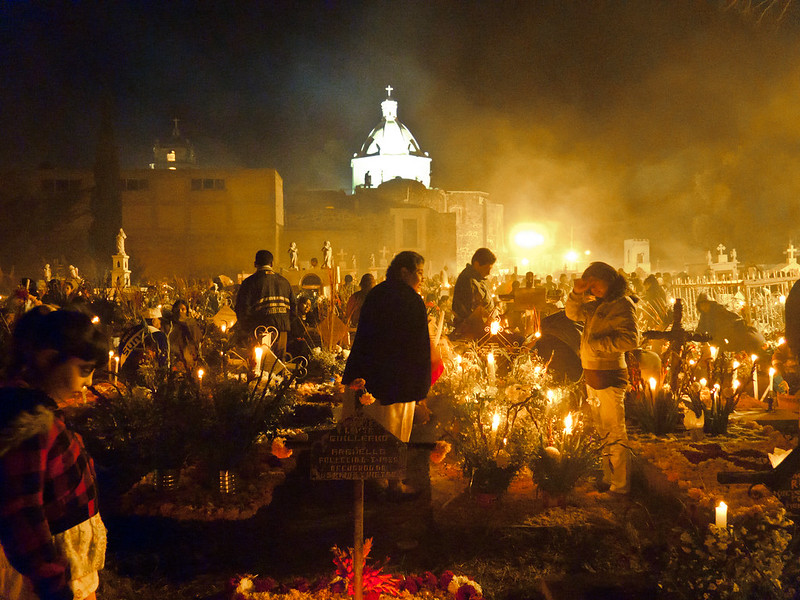 Additional Rental Car Insurance in Mexico Explained
Be sure to check out the section below to avoid overpaying for what may seem like a great deal, at least at first. Avoid any misunderstandings and ensure that you have the exact coverage you want.
If you choose to buy additional insurance outside of your rental company, double-check whether it's accepted. Some local companies won't accept insurance bought outside of their company.
These are the different types of car rental insurance in Mexico. We'll go over the details below.
Basic Car Rental Liability Insurance in Mexico
Supplemental Liability Insurance (SAI)
Collision Damage Waiver (CDW/LDW)
Personal Accident Insurance (PAI)
Basic Car Rental Liability Insurance in Mexico
You may be surprised to hear that basic liability insurance is included in your Mexico rental car. It's a legal requirement for every rental company to include the basic liability in the day rate.
Every rental car in Mexico comes with this basic liability insurance. That said, you should consider adding extra coverage. Check out the options below.
Supplemental Liability Insurance (SAI)
As you already know, basic liability insurance is obligatory in Mexico. That has to be good news, right?
Well, not exactly. Many rental companies in Mexico will insist on purchasing SAI, or Supplemental Liability Insurance. This extended protection may come in handy, as it typically increases the coverage from the 50 000 pesos included in your basic insurance. However, this extended coverage is not mandatory.
Don't forget that it's always cheaper to purchase additional coverage in advance. If you decide to add extra insurance at the rental desk, expect to pay a higher fee.
Collision Damage Waiver (CDW/LDW)
A Collision Damage Waiver, also referred to as the Loss Damage Waiver, is not theoretically insurance. Instead, it confirms that your rental company is willing to waive some (or all) of the cost of damage done to the rental car.
Some credit card plans may come with a CDW policy, at least in the US. Note that most credit card insurance plans won't work in Mexico. Double-check whether your provider offers extended insurance in Mexico. If not, you may want to consider purchasing CDW.
Personal Accident Insurance (PAI)
This is the only type of coverage that will protect you and other occupants in the rental car. For extra peace of mind, make sure you add PAI to your rental car quote. It will set you back under $10 per day.
Personal Accident Insurance will cover the cost of treatment, transport to the hospital, etc. Once again, we hope you'll never actually have to use it.
What If You Decline Additional Car Insurance in Mexico
Here comes another bummer. When you decline additional coverage offered by your supplier and can't provide proof of having external protection, the company may ask you for a larger security deposit.
This may seem like a good way to avoid paying for rental car insurance in Mexico at first. In reality, however, the security deposit can quickly become an enormous sum.
This security deposit can easily surpass $2 500. Make sure to have proof of separate insurance plans, and double-check with the company before picking up your rental car.
Damaged Rental Car In Mexico
Fighting rental car damage claims can be tricky, no matter which country you're in. This should not discourage you from renting a car in Mexico. Nonetheless, every renter should be aware of the local procedures.
You may have heard about international tourists going to Mexican jail after a car collision. While this could happen, many of these horror stories are quite exaggerated.
Yes, you could get detained after a car accident in Mexico. The police do have the right to detain you until money matters are settled (this is where insurance comes in handy).
However, this only happens IF:
someone got injured during the car accident
police cannot determine who was at fault
Note that the local police can have your rental car towed and impounded, too. While the chance of this happening on your Mexico vacation is extremely low, it's better to be safe than sorry.
Bonus- Mexico Rental Car
Unsure where to book your rental car in Mexico? Be sure to check out Rentalmoose. We're a global car rental broker that serves over 15 000 locations worldwide.
We only offer rental cars from trusted and verified suppliers.
Now that you're all set, it's time to continue planning your Mexico adventure! Check out some of our Mexican travel guides:
No matter which destination you pick, be sure to book a rental car. The comfort of being able to adjust your itinerary on the go can only be achieved when traveling by car. A private vehicle is also a safe way to travel during the coronavirus pandemic.
We plant a tree for every booking made with our platform!